Today I'm sharing my latest obsession with you: Lomography. I've wanted a vintage film camera for ages, but I never really thought about investing money in it, so I stuck with Instagram filters and Lightroom presets.
However, I'm going to Disneyland soon with my Media Studies A-Level class (très excited) and I really don't want to take my expensive DSLR camera with me in case I lose it or break it. Plus it's very big and might be a bit risky to take on the rides.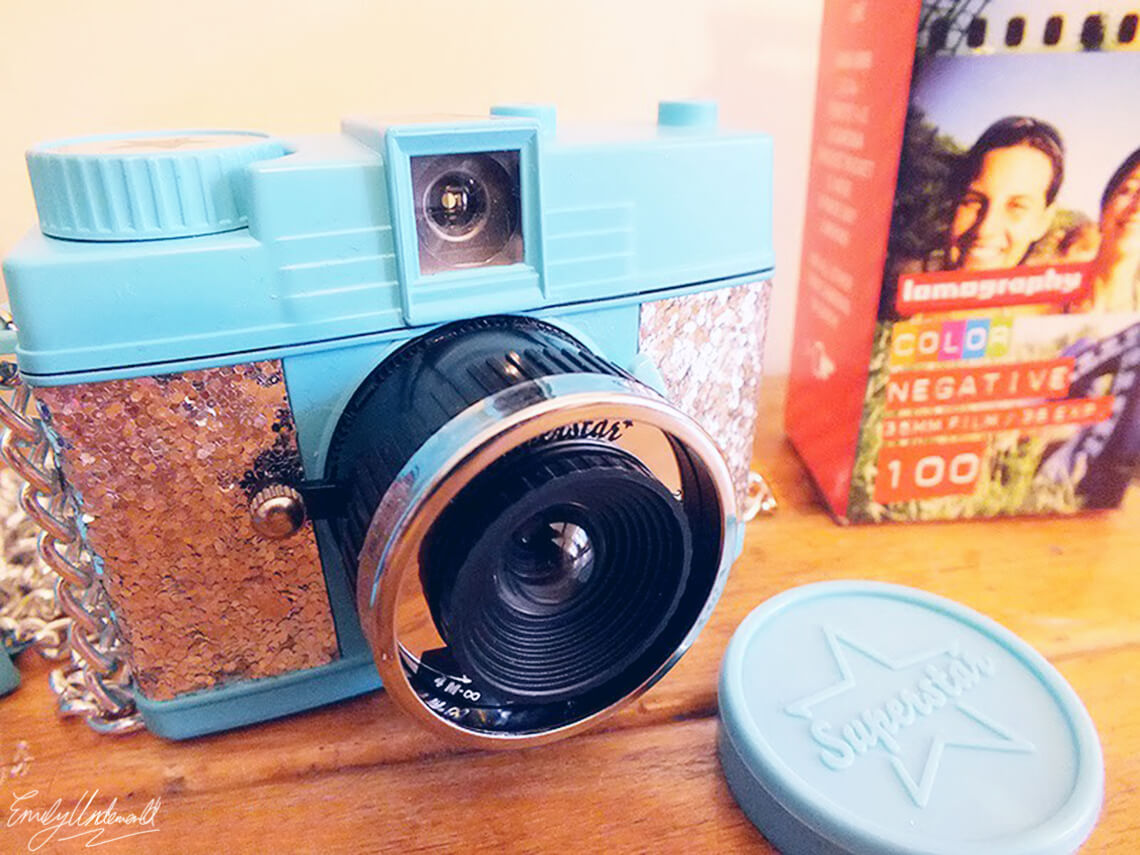 Introducing the Diana Mini Toy Camera!
I decided that a camera by the popular 'Diana' brand would be perfect, and Urban Outfitters conveniently had a sale on their retro cameras right around the time I was looking for one. I picked up the Diana Mini camera for £35 (reduced from £55). It's so tiny, which is perfect for taking on trips.
The Diana Mini Lomography camera takes regular 35mm film, which is easy to buy pretty much anywhere. The camera shoots in square Instagram-like pictures, as well as half-frame shots.  
I also purchased Lomography colour negative 100 ISO film, which I've heard works great in bright sunlight, so it's ideal for my outside Disneyland pics! It'll be fun to experiment with different films, I've heard that a lot of people try expired film with their Lomography cameras.
Diana toy cameras come in various designs, and I went for the 'Superstar' because it's glittery! Small joys, right?
I didn't have any experience with film/analogue cameras previously, but I found it very easy to use. The Diana Mini has very few settings to change, I'll share more info about that later on in this post.
What is Lomography?
Lomography is a type of photography that uses inexpensive and often toy cameras to produce unexpected or unconventional images. This style of photography originated in the 1980s when László Moholy-Nagy experimented with light painting, flashing lights and other types of light manipulation techniques. They're famous for their beautifully artistic light leaks in the photographs produced by them.
I haven't actually finished a roll of film yet, so I don't have any developed photos to show you yet, but hopefully, I'll be able to share those soon. In the meantime, feel free to browse my other photography blog posts or check out my Instagram.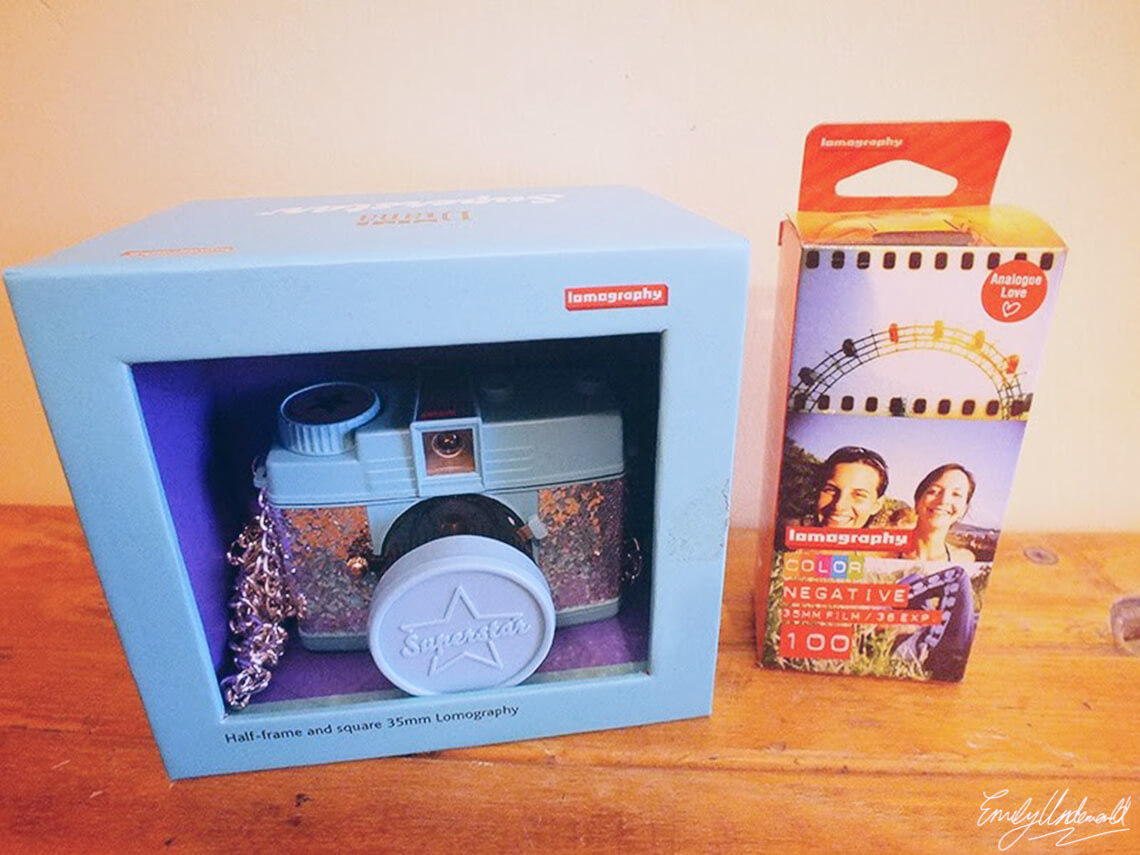 Features of the Diana Mini
Easily shoot double exposures for a cool look.
Switch between square and half-frame shots. Half-frame means you can get 72 small shots instead of 36 from one roll of film.
You can partially wind the film for overlapping photos, creating a story-like effect.
Only has a few settings, making it easy for beginners. Shutter speed, focal distance and aperture are the only settings you can change. The Bulb mode function enables you to take long exposures and create awesome light leaks.
Has a natural vignetting effect, making dreamy, nostalgic and blurry photographs.
Diana Mini Specs
Lens: 24mm plastic
Focus: 4 zone focus
Field of view: 70 degrees on full frame, 62 degrees on half frame
Aperture: f/11 (sunny) f/8 (cloudy)
Shutter speed: 1/60sec (N), Bulb (B)
Tripod mount point
Cable Release threaded
If you want more info about the Diani Mini toy camera, check out the Lomography website. Have a browse of the Diana Mini Flickr group to see some awesome shots people have taken!
In the future, when I get better at analogue photography, I think I'll invest in a Diana F+. It's a bigger Lomography camera with more settings. The F+ takes 120mm film, but you can also get an adapter to use 35mm film with it. They also sell a cool adapter that takes Polaroid-like instant pictures, which is pretty awesome if you ask me!
Shop The Post
Have you ever tried out lomography?
All the best,


Related Photography Posts