In June, I was lucky enough to win £120 to spend at the ethical luxury jewellery brand Kuka-Me! The brand was created in 2009 by Reema Pachachi, who has over 30 years of experience in jewellery making. Reema creates her designs in her workshop in Notting Hill, London.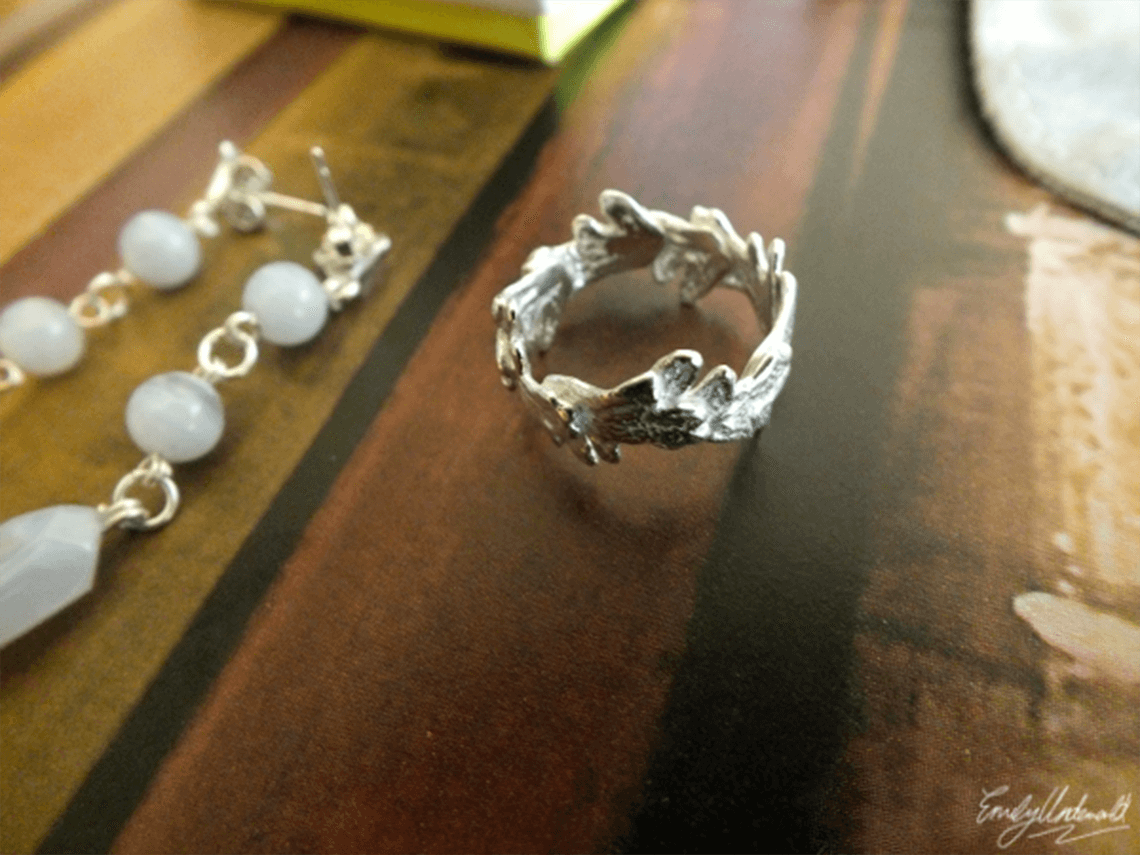 I spent quite a long time deciding what I wanted because all of their jewellery is absolutely gorgeous. I am incredibly happy with the pieces I chose, and I'm sure I'll wear them for years to come.
How Kuka-Me is an Ethical Jewellery Brand
All of Kuka-Me's jewellery is made in the UK from 100% recycled 18ct gold and silver. That's pretty cool huh? Plus, their diamonds are conflict-free, which is very important if you want ethical diamond jewellery.
Their jewellery is handmade in the UK by skilled craftsmen and craftswomen, then hallmarked at the London Assay Office. They also offer limited one-of-a-kind jewellery pieces.
So, what jewellery did I choose?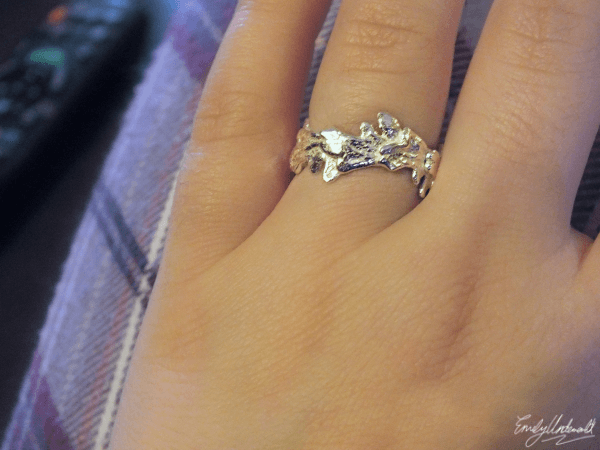 The Summer Dreaming Wreath Ring immediately caught my eye, but the size I needed wasn't in stock, so Carys from Kuka-Me had that ordered for me. It was definitely worth the wait!
I love the Grecian-style leaf design of this ring (I'm such a philhellene…Classics student!), it's very elegant and whimsical. The ring fits me perfectly, and I don't ever want to take it off. The Summer Dreaming Wreath Ring is £52 excluding VAT.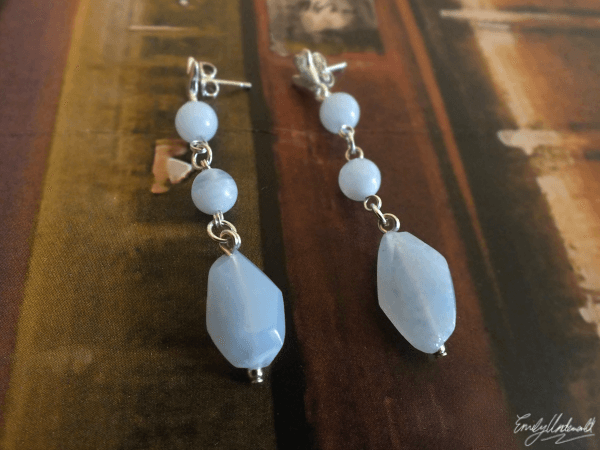 I also decided to get some earrings, and I eventually chose the Long Blue Lace Agate Earrings (£71 excluding VAT), because I love the lavender colour.
These are really pretty, I love the mystical aesthetic of the Agate stone. I think they're perhaps a bit too extravagant to wear daily though, so I'll have to wait for a formal event to show them off properly!
Kuka-me also sell a similar, but more simple pair called Tiny Leaf and Blue Lace Agate Earrings. These would be ideal to wear casually or on an everyday basis.
If you don't have your ears pierced, they also sell clip-on earrings in the same designs, which is such a cool idea. 
Ordering from Kuka-Me
They ship to the UK, EU, America, Australia and New Zealand. UK delivery costs £7, and international shipping is £10.
That's it from me today. As you can probably tell, I love my new ethical jewellery, and I'm so grateful to have won them. Make sure you check out Kuka-Me Jewellery, and Catherine's wonderful fashion blog called 'Not Dressed As Lamb'!


What do you think of the jewellery I chose from Kuka-Me?
All the best,

More Jewellery Posts: