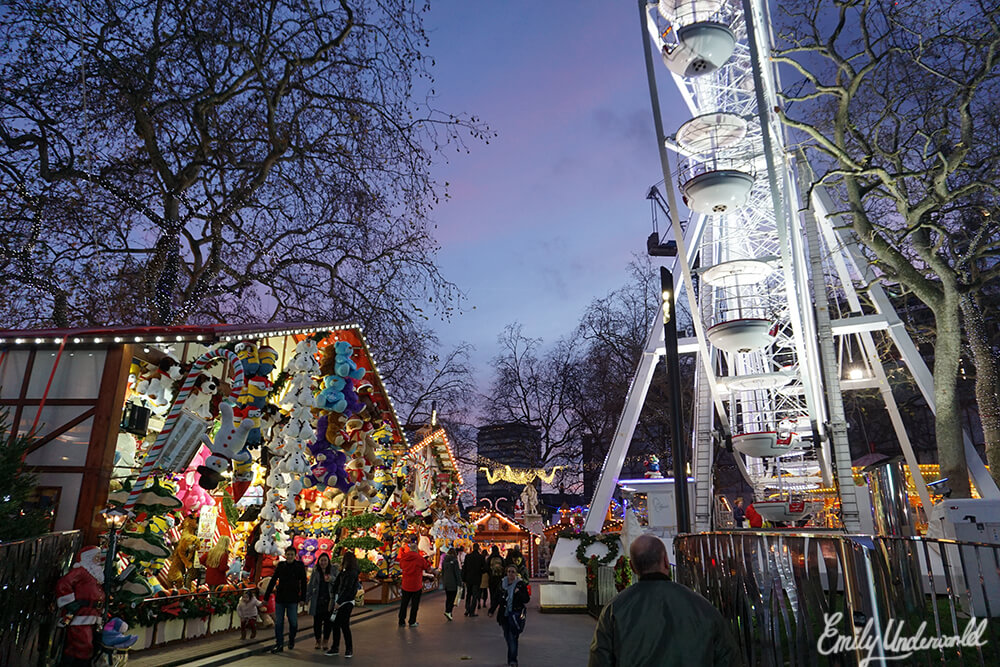 I wouldn't say I'm as fanatic about Christmas as a lot of people are, but I do enjoy looking at pretty lights and decorations. Last year I went ice-skating, but didn't really look at all the lovely displays, so I've made an effort to explore London as much as I can this year. 
Covent Garden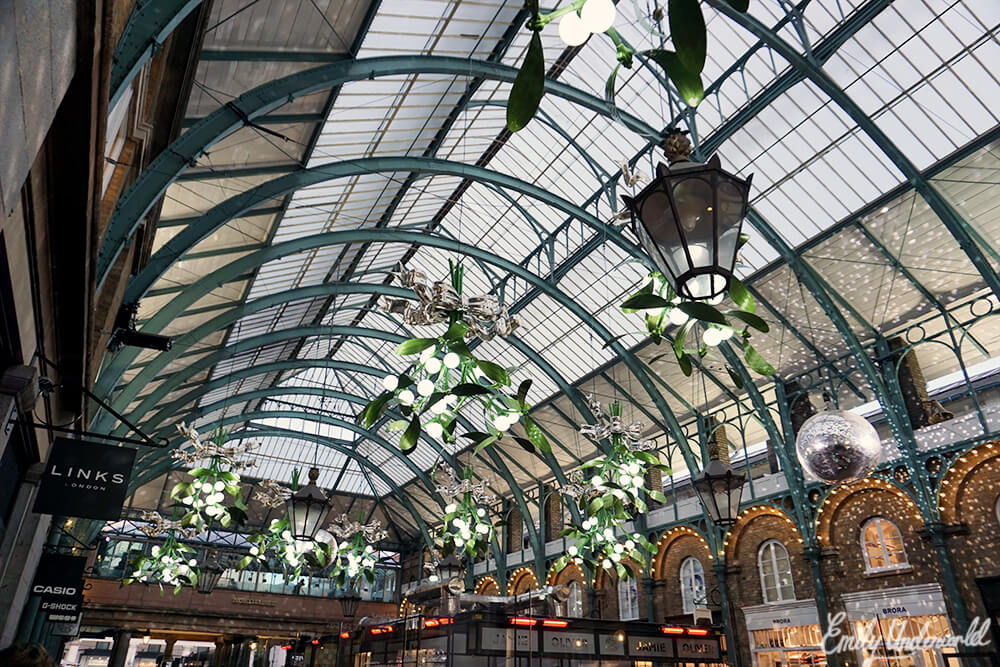 I'd recommend visiting Covent Garden all year round, but especially during December when they have their Christmas decorations up. It's so festive, the market is lovely and of course you can get some mulled wine while you wander around.
Hyde Park Winter Wonderland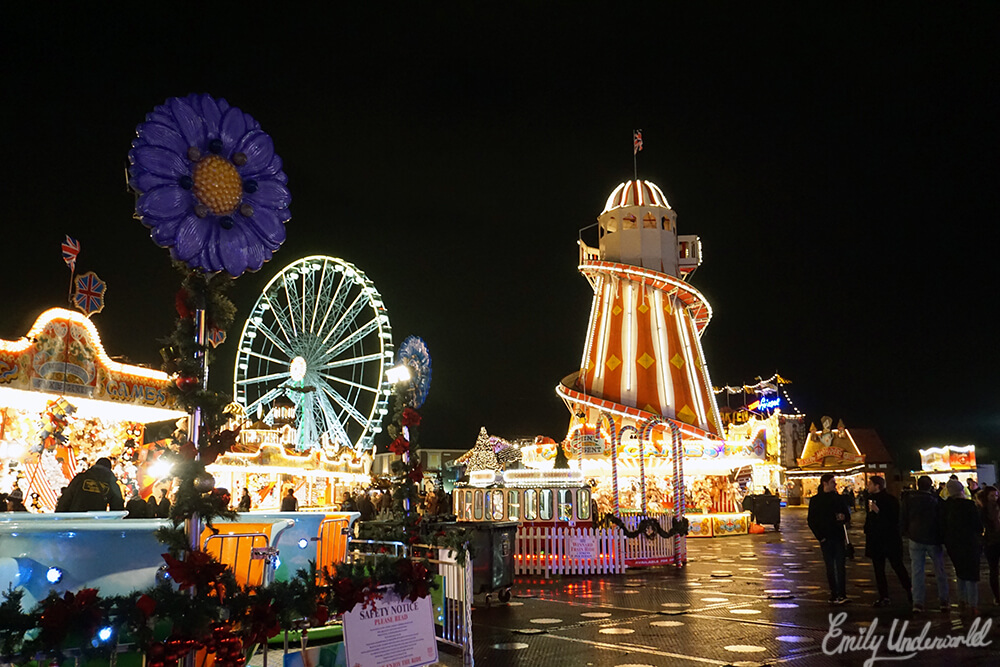 I've already written a blog post all about it, but it's worth another mention here. If you're only going to check out one place, make sure it's Hyde Park Winter Wonderland. There's ice skating, a Christmas market, fairground rides, lights… it's amazing, and it's free to enter.
SKATE at Somerset House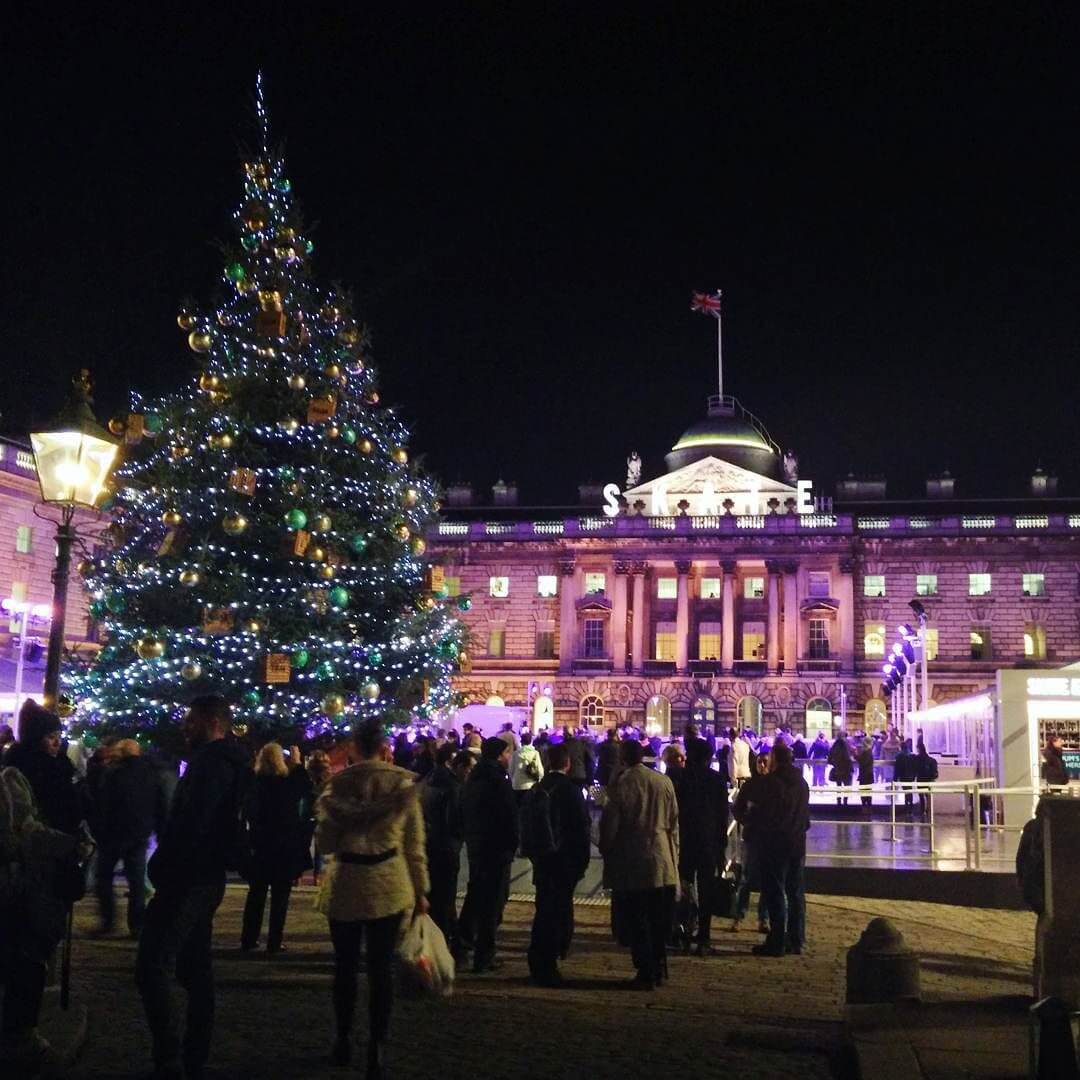 If you don't fancy the huge ice rink at Hyde Park Winter Wonderland, SKATE at Somerset House is a lovely alternative, with an even lovelier view.
Carnaby Street
Carnaby Street is my favourite place to shop. The window displays are pretty, there's lots of places to eat, and the Christmas decorations are so cute!
The Alice in Wonderland Exhibition
This isn't Christmas-related, but the Alice in Wonderland exhibition at the British Library in King's Cross is definitely worth a visit. I couldn't take photos inside to show you, but it's a selection of original illustrations, art and other Alice-related things to celebrate the 150th anniversary. It's free too!
Southbank Winter Festival
My friend and I decided to check out the Southbank Winter Festival the other day – it's the perfect place to stop off for a drink and a festive snack after some Christmas shopping!
Thanks for reading, now I'm off to Rome for a few days!
Find me here: Bloglovin | Twitter | Instagram | YouTube