AD | The Fossil Stone Tea Light Holder by Boostology was gifted for review.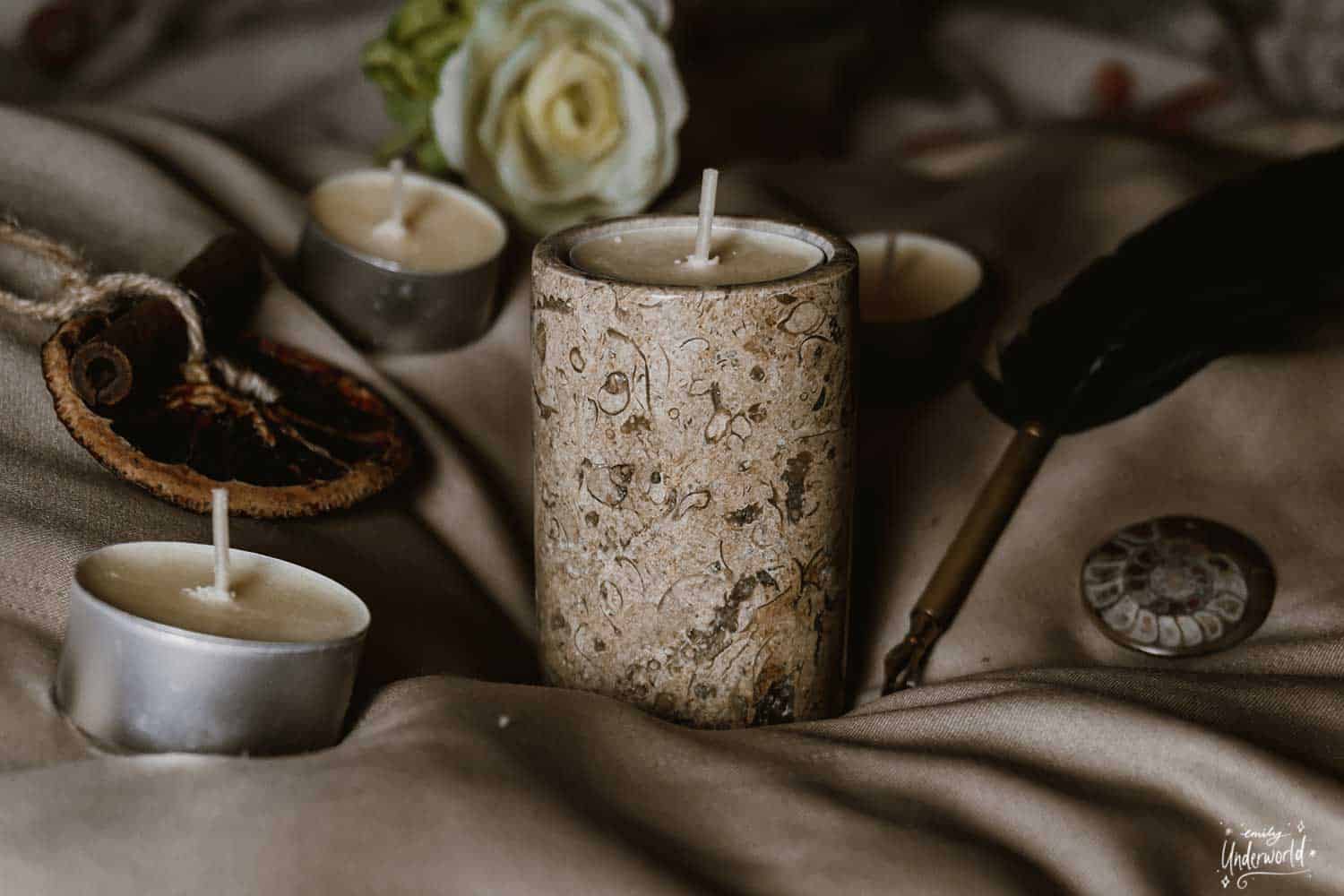 Hello! If you're trying to find an eco-friendly gift for a candle lover, unique home decor ideas, or the perfect tea light holder… you are in the right place.
Today I'm sharing a decor item I adore: the Fossil Stone Tea Light Holder by Boostology.
Who Are Boostology?
Boostology is a London-based independent company, offering unique handmade, eco-friendly gifts. Their products range from face masks and jewellery, to candles and diffusers.
"Mood boosting gifts that look good, feel good & give back to the environment"

Boostology
How Boostology Give Back To The Planet
They plant a tree for every order.
Their orders are sent in plastic-free eco parcels, made from recyclable and compostable materials. Even the parcel tape on the boxes!
100% of the energy used at their HQ is renewable, and all office waste is recycled.
Plastic is only used where no alternative is available.
Each product is vegan and cruelty-free.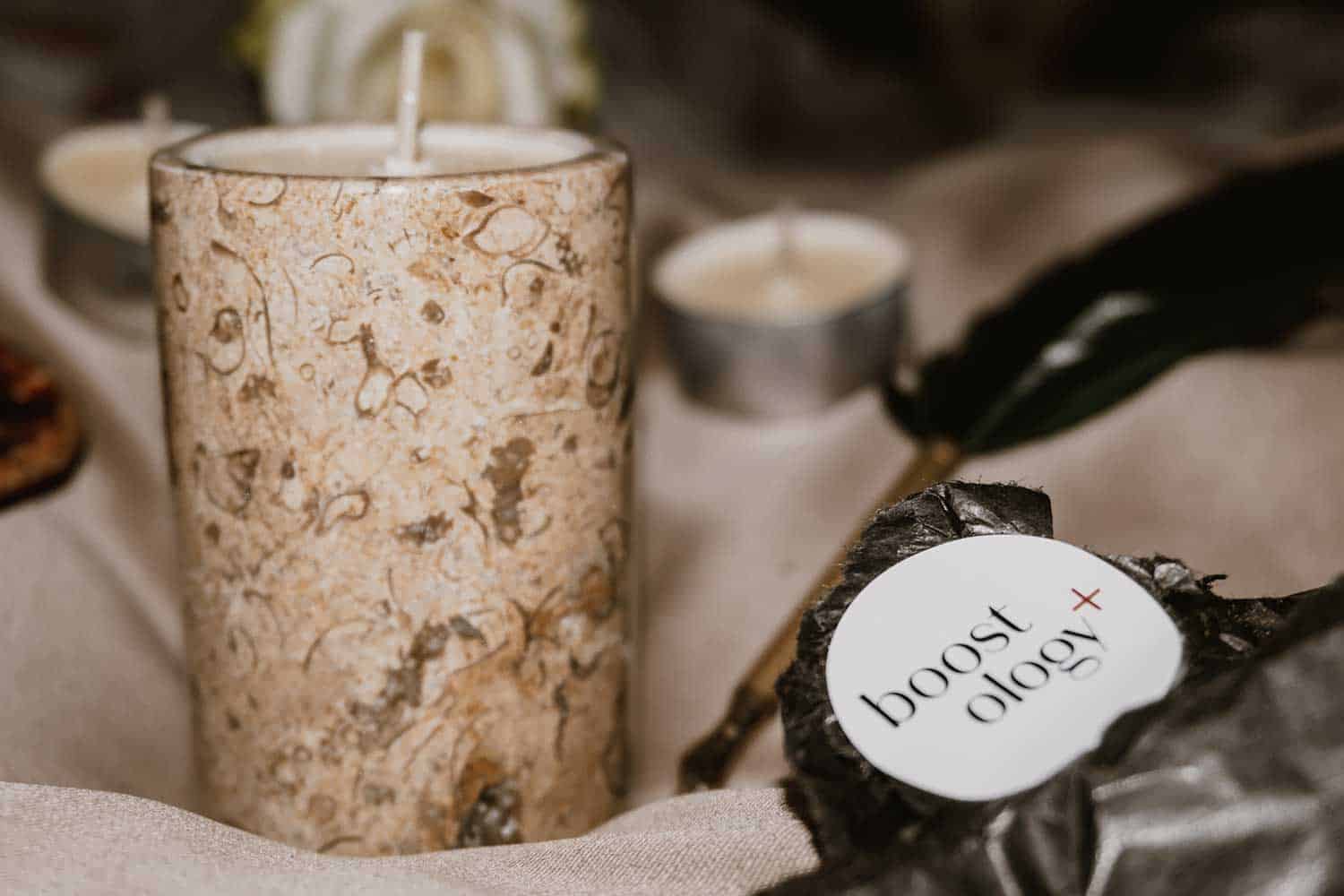 The Fossil Stone Tea Light Holder
I'm an archaeologist who collects fossils and stones, so this tea light holder is ideal for me. It fits in nicely with my 'cabinet of curiosities' aesthetic!
It's even more beautiful in real life, and quite heavy… I mean, it is solid stone! Your tea light slots in the top, so it looks like a full-sized candle.
As these are made from natural fossil stone, each one is unique. Fossil stone is absolutely fascinating, because it features imprints of plants, shellfish, microbes from thousands of years ago!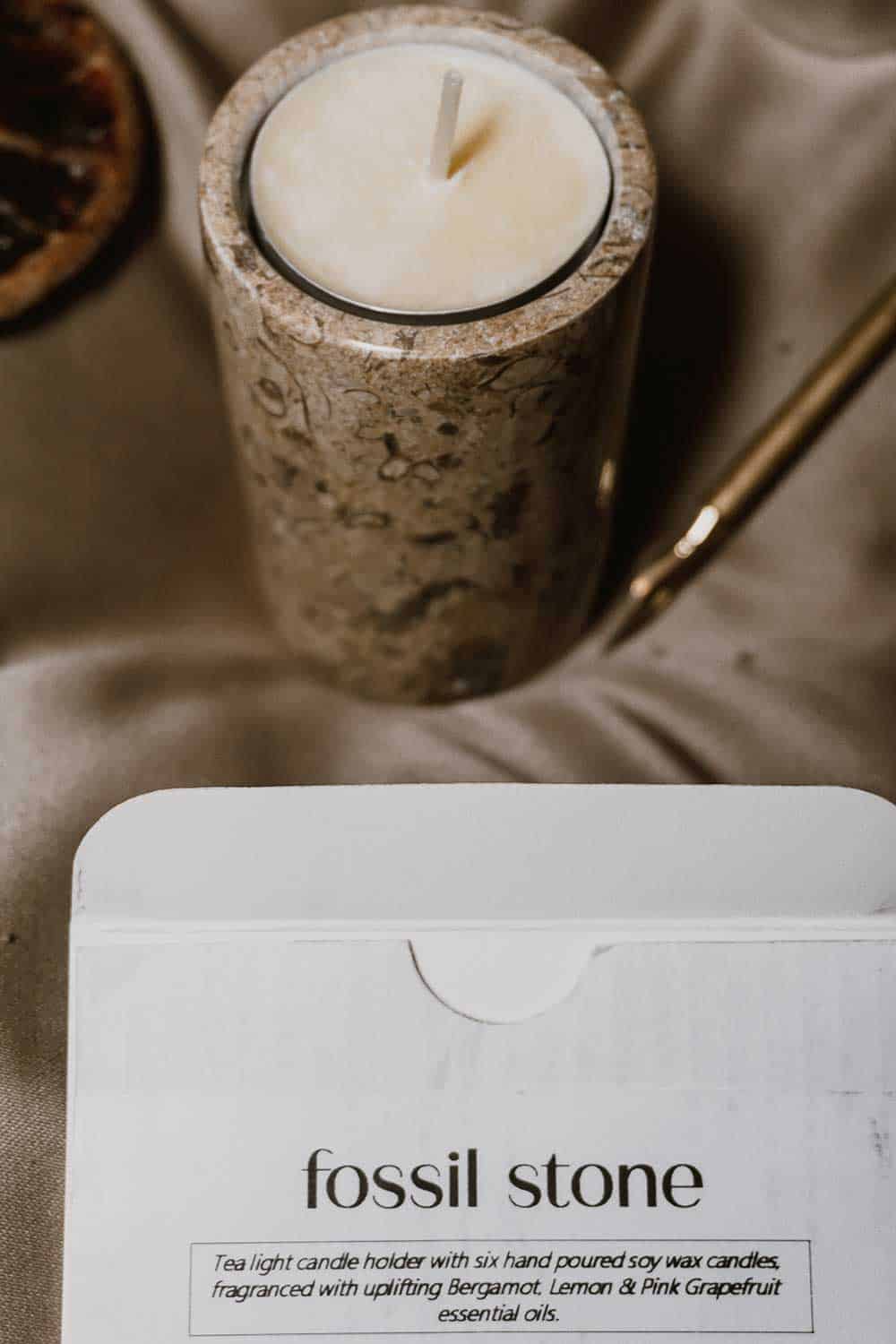 Details:
1.75cm height x 3.8cm diameter.
Candlestick weighs 380g
Candles weigh 20g each.
As this is hand-carved from natural stone, the size and colour of each candlestick will vary.
Price: £19.
UK Shipping: £2.99.
Free Shipping with orders over £50.
If you're reading this blog post, I'll assume that you (or someone you're trying to find a gift for) loves candles.
The thing is: what do you do with the leftover pot / tin / jar afterwards?! I have so many, holding various trinkets or makeup brushes or… loose change. Unless you make your own candles, you probably don't have much use for empty candles.
The difference with Boostology's Solid Stone Tea Light Holders is that the hand-carved top is perfectly sized for any standard tea light. This makes it easy to replace the candles, without having to make your own or find one that fits properly.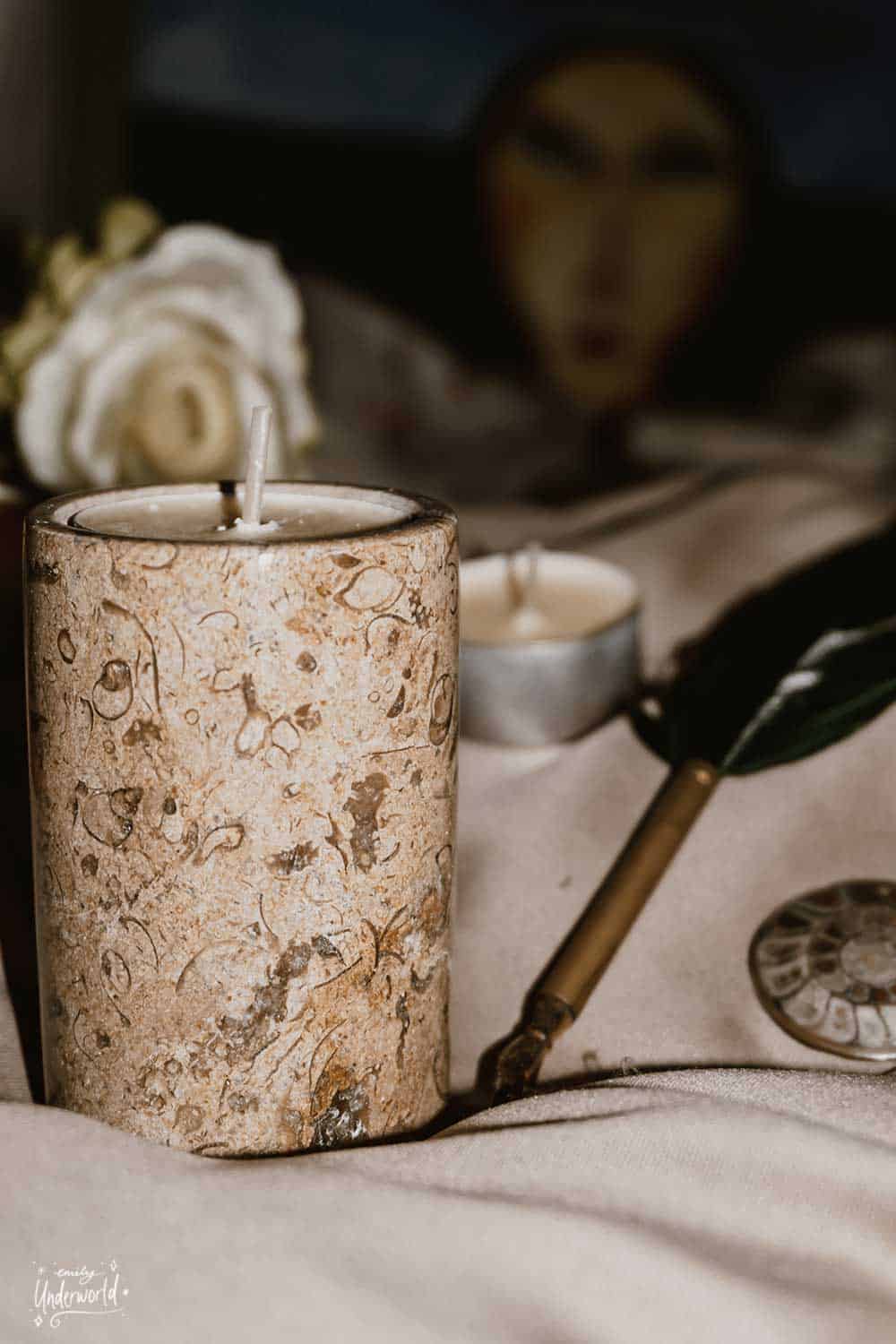 Soy and Essential Oil Tea Lights
Boostology's solid stone candle holders come with 6 hand-poured tea lights, made from soy wax and essential oils.
There are two different scent options for your tea lights:
RELAX: Lavender and Petitgrain
RECHARGE: Bergamot, Lemon & Pink Grapefruit
I picked RECHARGE, and I love the fresh scent! Each one lasts 5-6 hours.
Once you've finished your Boostology Essential Oil Tea Lights, the candle holder fits any tea lights of your choice, or you can order 6 more for £7.99.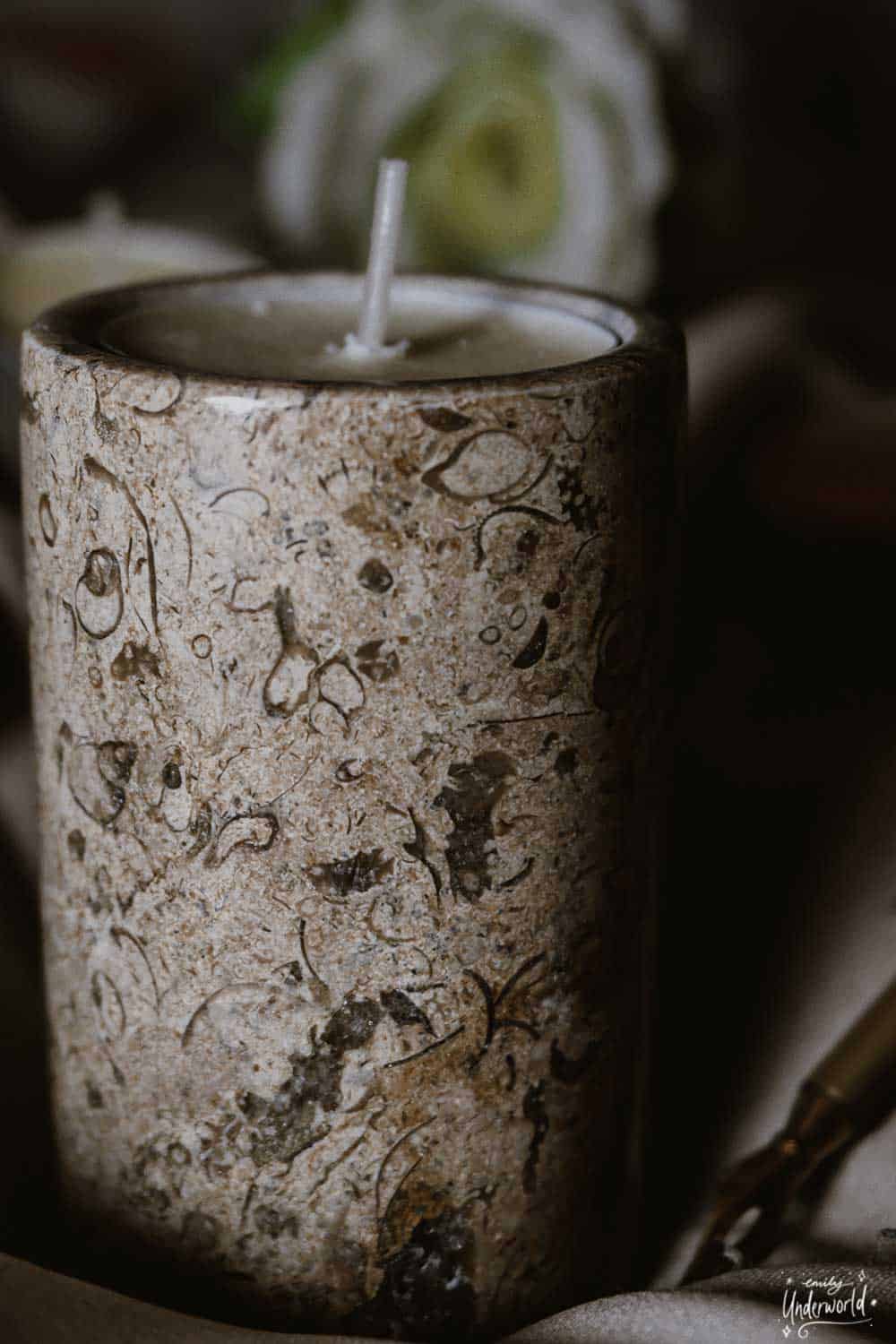 More Solid Stone Tea Light Holders
If Fossil Stone isn't your vibe, Boostology have other solid stone reusable candles! I love the Black Marble version, and there's one made from Onyx too.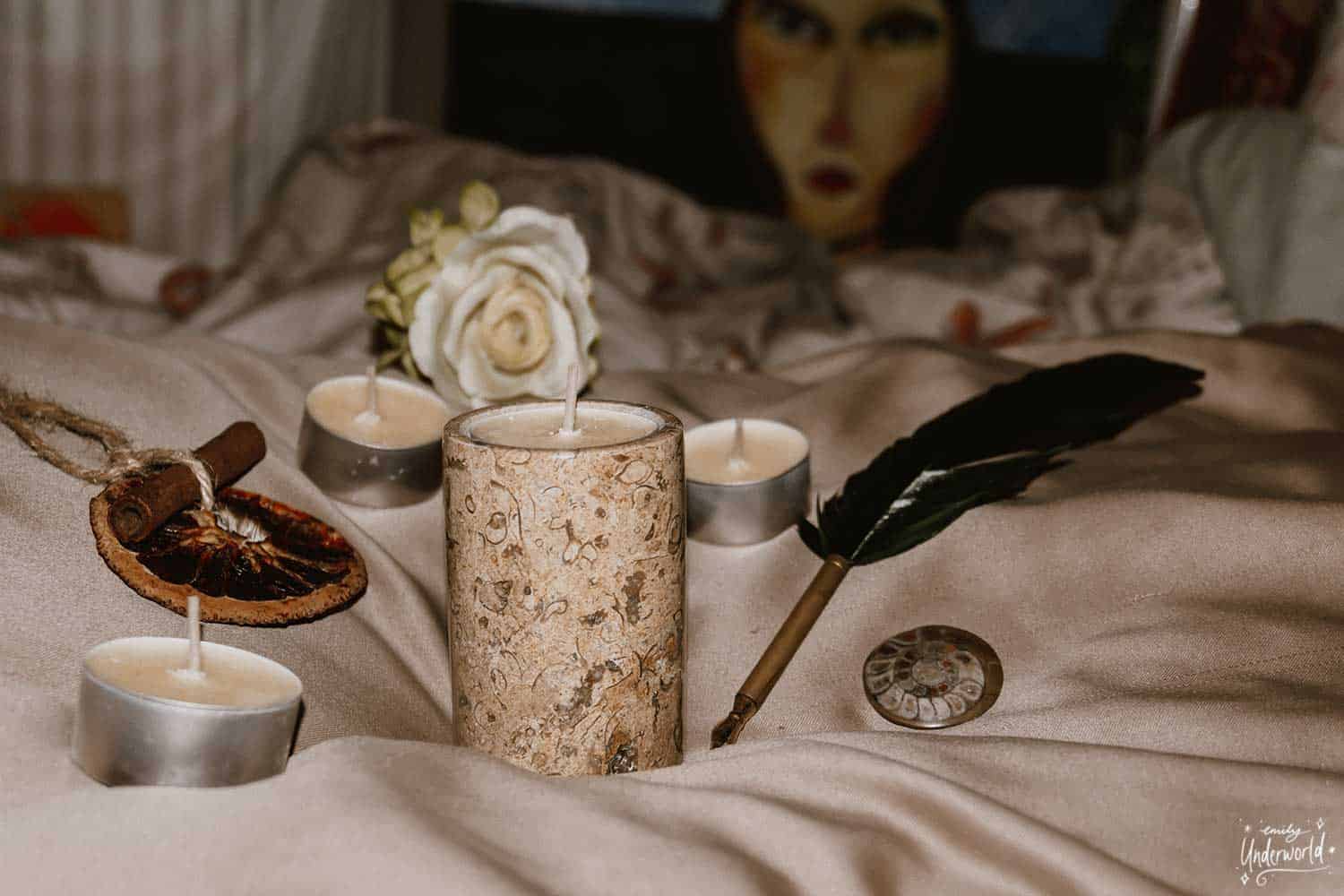 Overall, I'm really impressed with the quality and attention to detail from Boostology. My fossil stone tea light holder was packaged beautifully in a sleek black box, with the soy tea lights wrapped in tissue paper. Boostology also offer free personalised gift messages on luxury black card.
This would make a lovely gift, especially for your eco-conscious friends who like to support independent businesses! Or you could always treat yourself of course.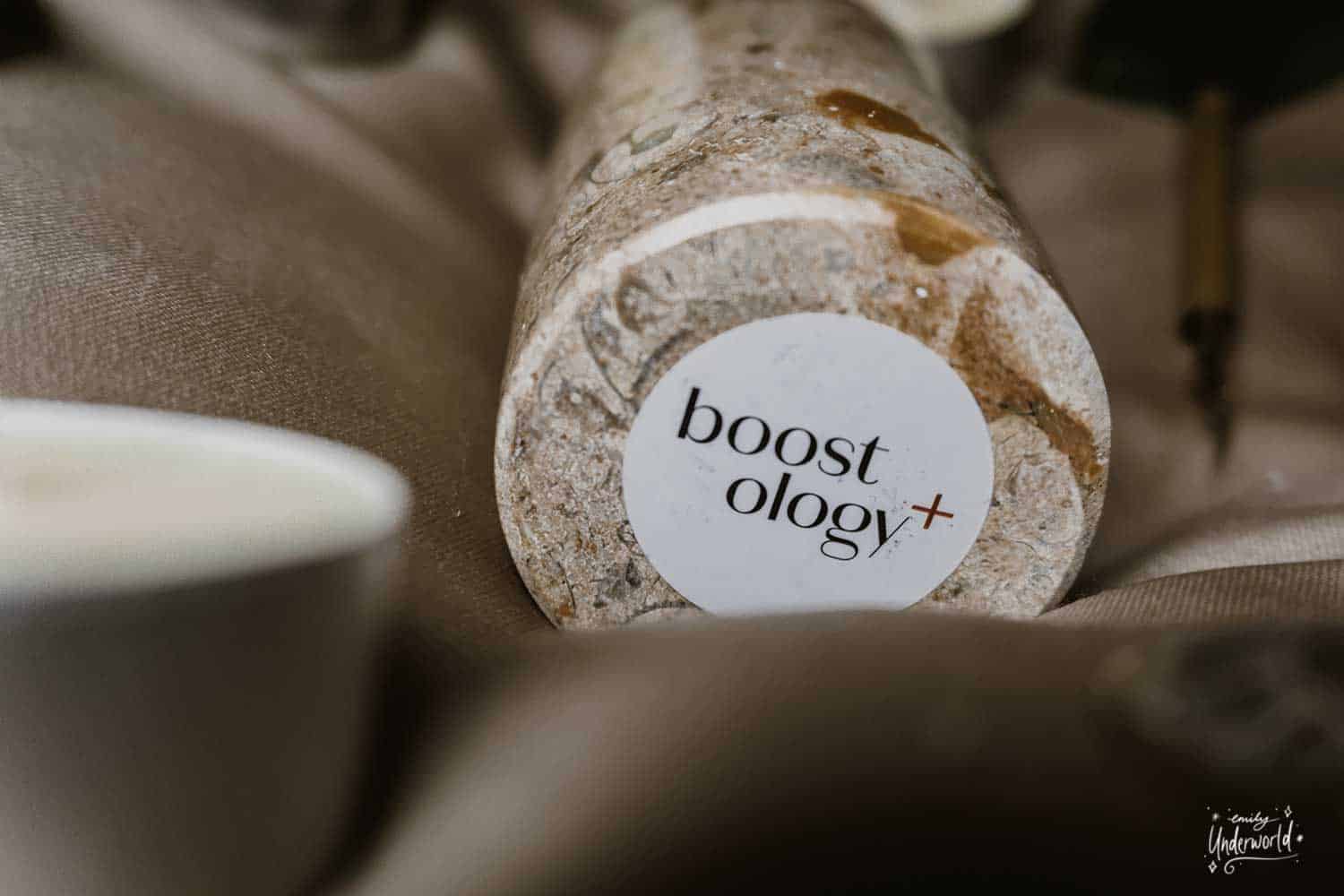 What do you think of these unique tea light holders?
All the best,


You May Also Like: