(AD) This blog post contains gifted items.
Hello there, it's been a while!
Today's blog post is all about fun, quirky gifts. I was recently gifted some lovely souvenirs by an independent London company called To Home From London. As we're coming up to the holiday season, it's the ideal time to get ahead on your gifting.
This year, I've decided that all the gifts I purchase will be from small independent UK creators / shops, particularly focusing on ethically-made or recycled materials. It's so important to shop locally, not just for the environment, but also to help support businesses in your area.
You may have spotted some of these already on Instagram, but I'll be going into more detail in this blog post about the brand, and featuring more photos of their beautiful items!
To Home From London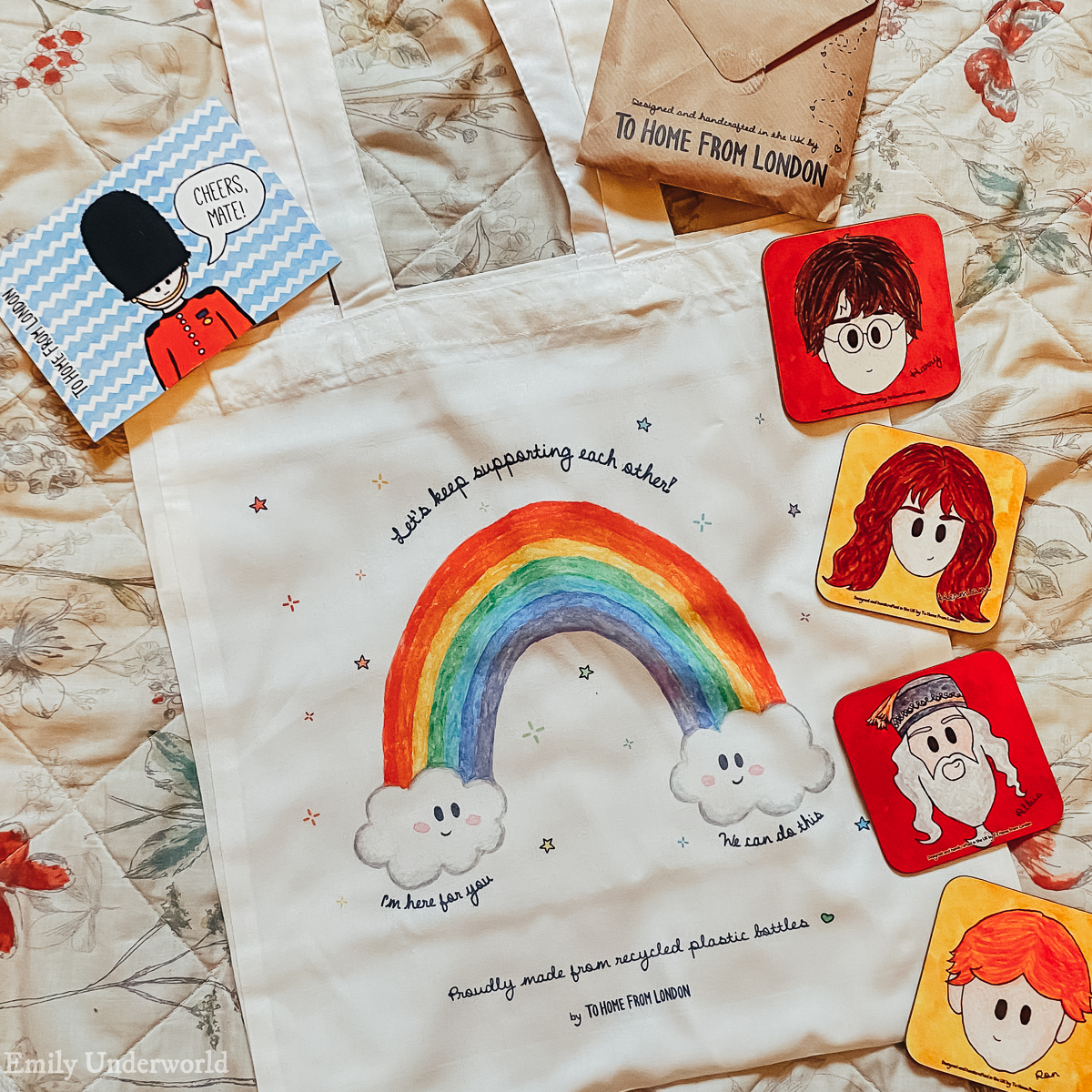 To Home From London are an artistic souvenir brand based in Camden Town, selling products crafted in the UK. Bianca & Nacho, a Brazilian and Argentinean couple, created the company in 2014.
They aim to 'Redefine Souvenirs', focusing on spreading good vibes with colourful designs.
A quote from To Home From London's Story, which really resonated with me as a Londoner who works in tourism!:
"Currently, the souvenir industry is basically based on cheap, mass produced products with no customer experience. Low price. Low quality. Just dust-collecting trinkets. We are the first design-led Souvenir Brand and we want to shake up an otherwise very traditional and stagnant market."
Their shop recently opened in the famous Camden Lock, and I'm dying to see it. Mugs, pins, tote bags, useful homeware items… all designed with beautiful watercolour art featuring British landmarks and icons. Amazing.
Eco-Friendly Tote Bag made from Recycled Plastic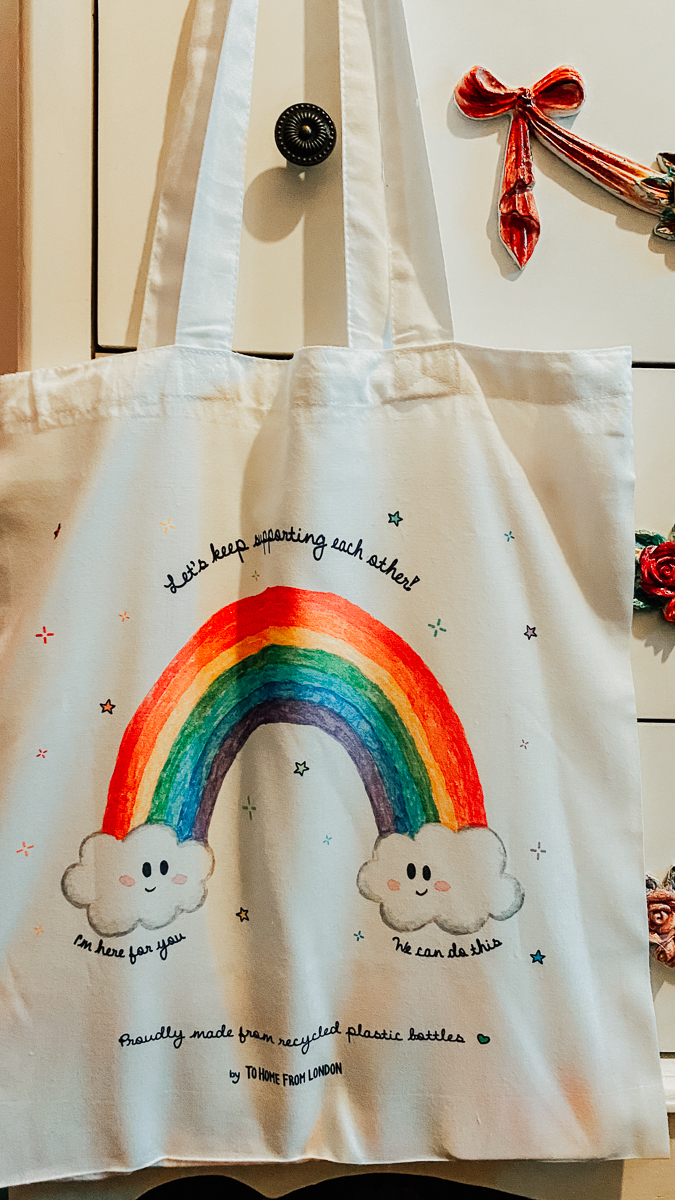 As an LGBTQIA+ member, I appreciate the rainbow watercolour design on this tote! It features some friendly words, because we all need to spread a bit of kindness.
Here's the best part: To Home From London's tote bags are made from reycled plastic bottles. I'm all for ethical lifestyle (as you'll know if you're a regular reader), so I appreciate anything sustainable produced and recycled.
This would make a great gift idea for a loved one, you could put a book inside it and make their day! Or you could fill it with some eco-friendly swaps and create a lovely Christmas or birthday gift.
Shop the Rainbow Eco Tote Bag here.
Harry Potter Magnetic Coasters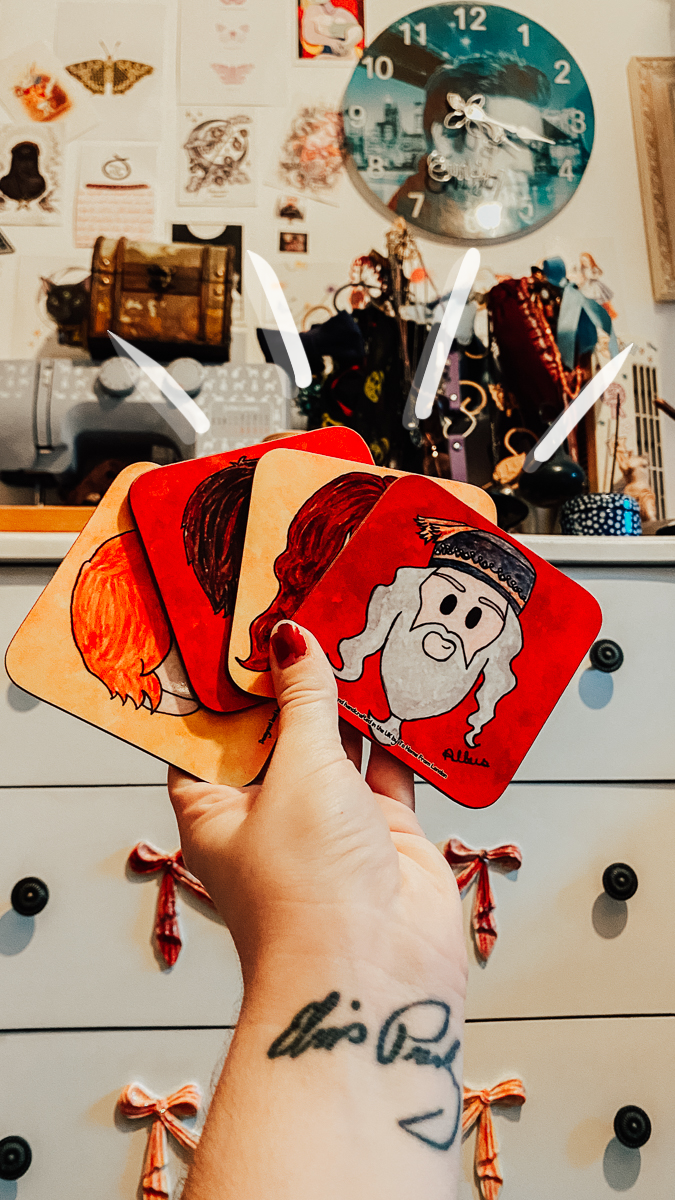 I just love these Harry Potter coasters. They're adorable, useful for us British folk because we drink so much tea, and they're magnetic.
I've put mine on the fridge, ready and waiting to be used when needed!
They also have similar watercolour designs featuring The Beatles and other British icons and landmarks, in case Harry Potter isn't your thing.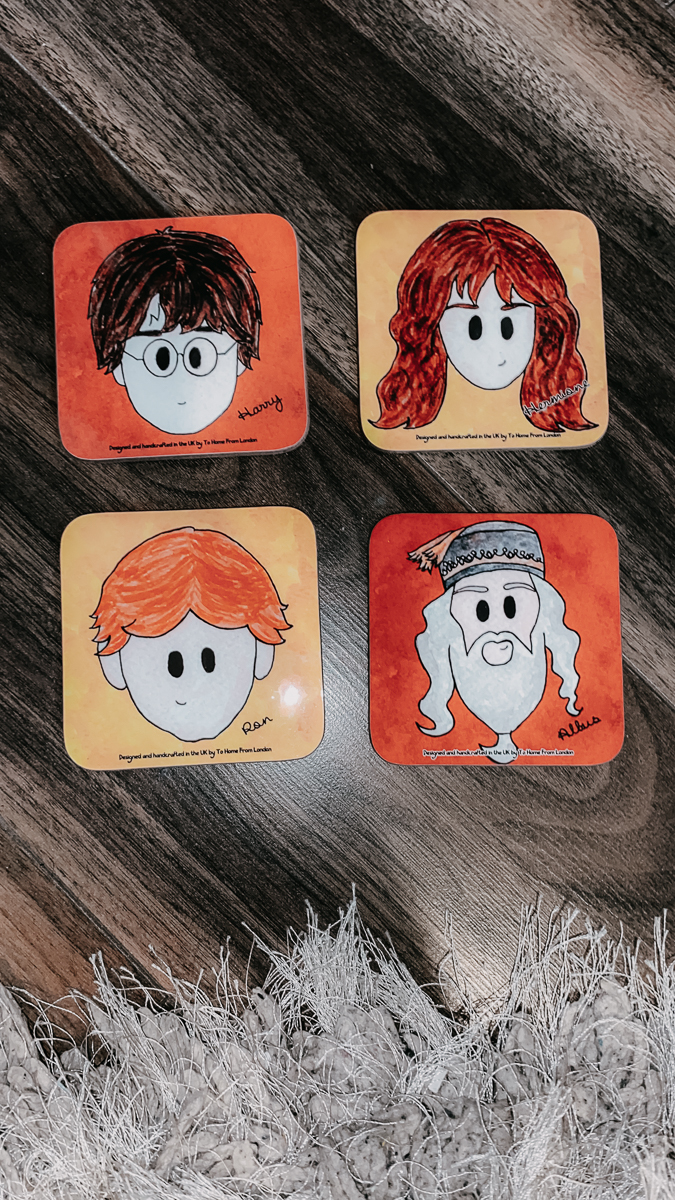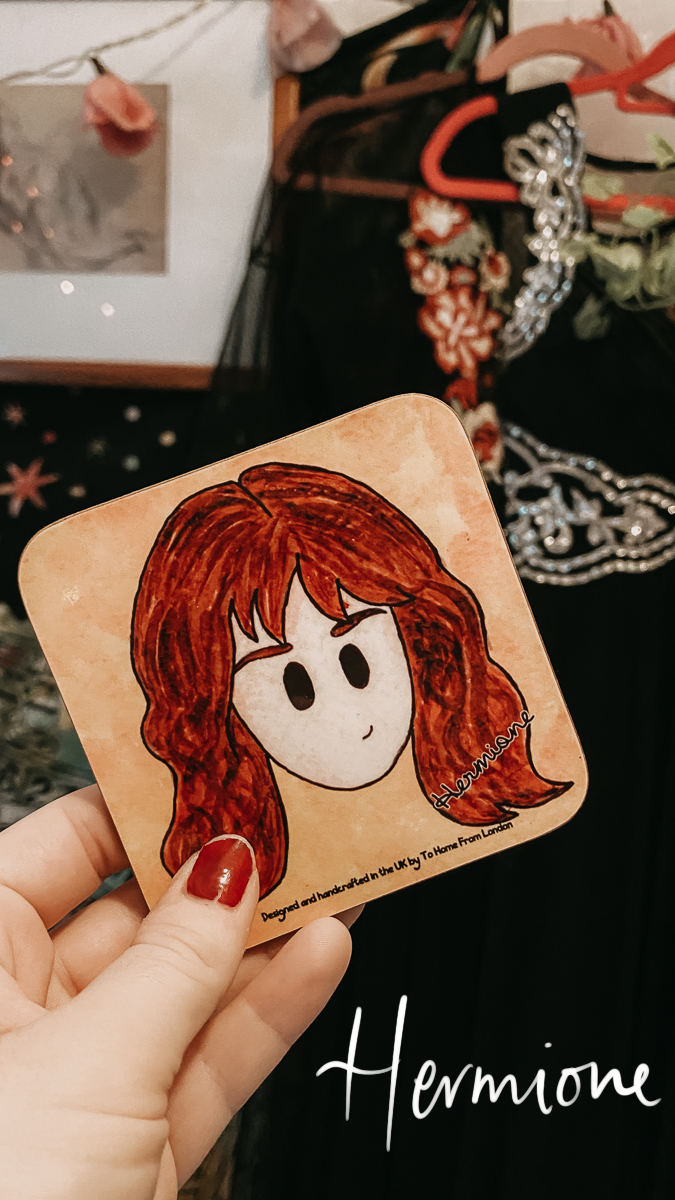 I love this Hermione coaster! Which one is your favourite?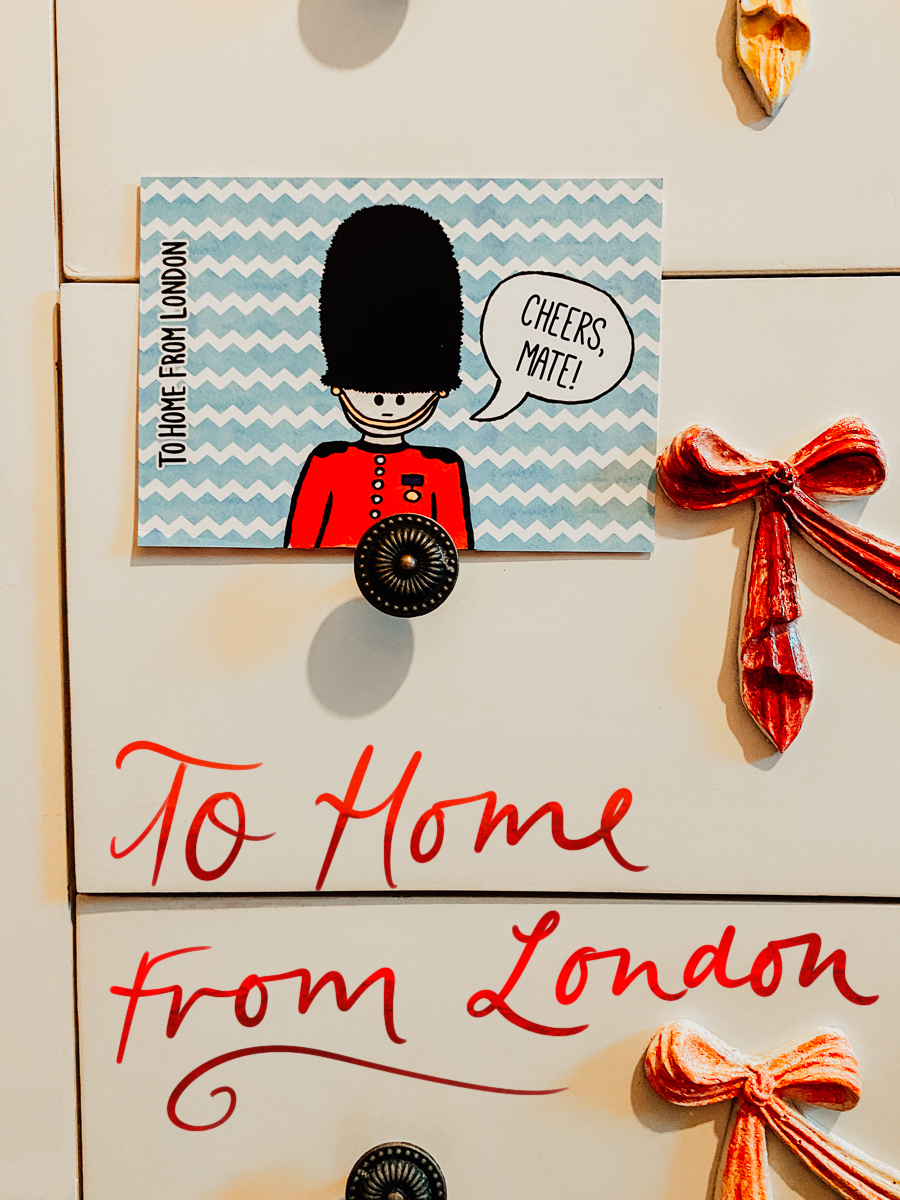 Make sure to check out To Home From London if you're looking for creative, colourful London-themed gifts and souvenirs! They have so many beautiful, high-quality products.
All the best,

Find Me Here: Instagram, Twitter, Pinterest, TikTok, YouTube.
More Gift Guide Blog Posts