AD – this blog post is sponsored by Uncommon Goods.
You're probably thinking "Christmas has literally just happened, why are you thinking about gifts?!" Well, it doesn't hurt to be prepared and… dare I say it… Valentine's Day is in a month. AAH!
Uncommon Goods is a wonderful website that features unique home decor, gifts, and jewellery, from lots of small companies, many of which are handmade, recycled and organic.
Sustainability is a priority to them, they're always working towards being more environmentally friendly, and they recognise their social responsibility.
This is the type of company that I'm definitely in favour of supporting. When they asked me to check out their website and write a blog post about my favourite uncommon gifts, I got started right away.
12 Uncommon Gifts From Uncommon Goods

One thing I particularly love about Uncommon Goods is how you can read a little paragraph about the makers of each gift, it makes it a bit more of a personal experience. Anyway, here are my favourite uncommon gift ideas.
For the inner writer within all of us
Notes to Self Journal
According to the description, this "snarky guided journal has prompts about bad habits, lost weekends, and advice you wish you'd taken" – I think we all need a journal like this to get us to stop procrastinating!

Travel Stub Diary
A little more positive than the previous journal, this diary helps you remember all of your adventures and collect precious, nostalgic memorabilia. The acid-free pages of this travel journal mean that your memories will be preserved, no matter how many years later.  £10.34.
For people who like a good cup of tea

Tea Leaf Reading Kit
Doesn't this sound so intriguing? I'm sure I'm not the only witchy, tea-loving gal who would enjoy this! This tea leaf reading kit comes with instructions, a symbol dictionary, loose tea leaves, and a mug: everything you'll need to get started. £19.81.

Face Mug
I'm definitely a fan of unique and fun mugs, so this Face Mug caught my eye. It's the perfect way to have a cup of tea and some biscuits to be honest. £15.51.
For the musicians in your life
Uncommon Goods have an array of amazing music-related gifts, I could write a blog post entirely about the cool music things I'd love from there!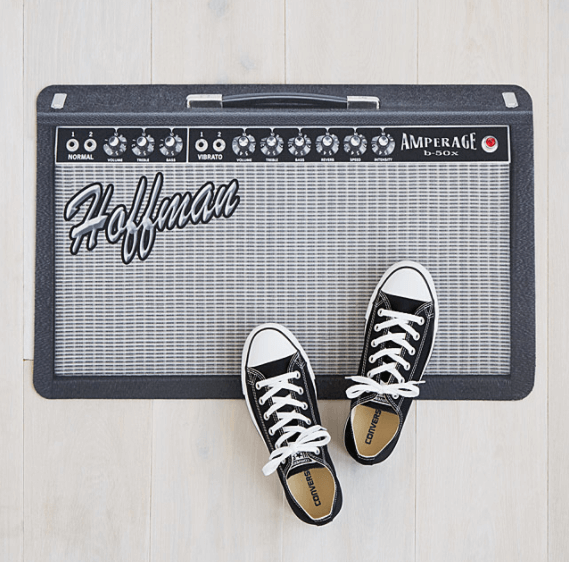 Personalized Amp Doormat
How cool is this amp doormat?! It's personalised too! I totally need one, and I'm sure any other musician would agree. £30.15.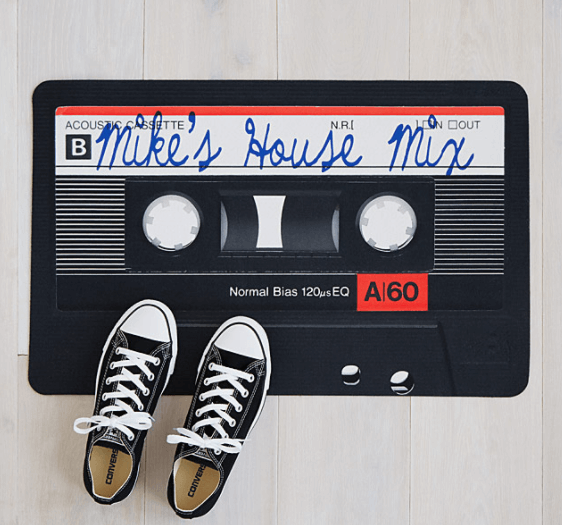 Personalized Mixtape Doormat
If an amp isn't your style, how about a mixtape doormat?! Totally 90's. £32.74.

Record Coasters
Coasters made from reclaimed records, need I say more?! £15.44 for six.
For the person who can't put their phone down

Game of Phones
Game of Phones turns your phone into a fun scavenger hunt game to play with your friends. "Only the fastest and the funniest will survive" – sounds like the kind of game I'd want to play with my friends and a couple of drinks! £17.23.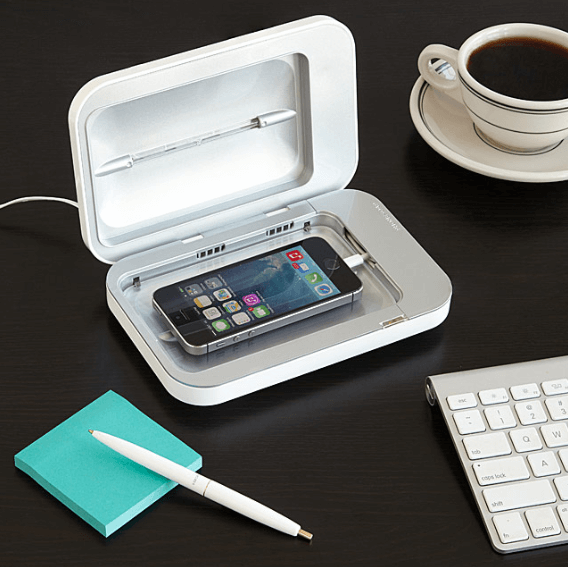 PhoneSoap Smartphone Sanitizer
Apparently, the average smartphone has 18 times more bacteria than a public restroom! Gross! This UV sanitizer cleans your phone for you, as well as charging it. £51.65.
For the smart women in your life
Uncommon Goods have a category filled with wonderful gifts for women, but I especially like these two!

Well-Read Women: A Reader's Journal
This is no ordinary reading journal, it's filled with watercolour portraits of literature's most-loved female characters. It's absolutely beautiful. The journal also features a comprehensive list of prize-winning fiction, so you'll know what to read next! Pretty cool huh? £12.82.

Great Minds Puzzles: Women in History
"The Great Minds series brings together mentally-demanding puzzles with some of the greatest thinkers in history. Each puzzle pairs play with learning: its design reflects an aspect of the great mind that inspired it, while the set's box includes a brief history of their life and achievements. This set features five of the greatest female figures in history: Cleopatra's asp and pyramid, Boudicca's chariot wheels, Queen Victoria's cross, Marie Curie's asteroid, and Florence Nightingale's lamp. Perfect for any science whizz or history maven, they'll inspire addictive, puzzle-solving obsession." – I NEED THESE WOMEN IN HISTORY PUZZLES! £17.23.
Myself and most of my friends are all graduating from King's College London this year, so graduation is something we've all started to think about. Uncommon Goods have some absolutely beautiful graduation gifts, including some stunning necklaces like this "Reach For The Moon" one (£47.17):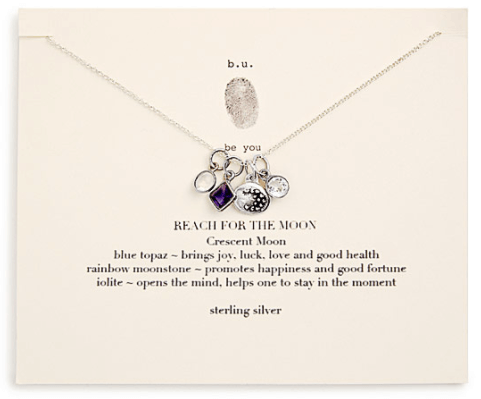 What do you think of these unique and uncommon gifts? Make sure to check out Uncommon Goods for more!
Thanks for reading,


More Gift Guide Blog Posts: