AD | This blog post contains a sponsored link marked with *.
Men can be so hard to buy gifts for, am I right? If a man in your life, like your Dad, Grandad, Brother, Boyfriend or Husband, doesn't have a specific 'hobby' like photography, reading, or hiking, it can be hard to find a gift they'd like.
I've created a gift guide for him, based on what I typically buy for all the men in my life! These range from Secret Santa / Stocking Filler prices, to something a bit more special, if you want to spend more.
Skincare
Even if he's not very into skincare, some nice products from Mancave would make a lovely gift, and hopefully, encourage a bit of self-care! I've never bought cologne for someone because I feel like scents are quite personal, but a set of bath/shower or skin products could work out well! If he has a beard, there are so many products for keeping it nice, or if he shaves then perhaps some kind of aftershave or moisturiser. This depends on how well you know them of course – it's a lot easier to figure out what they need if you live with them!
Shoes or Trainers
If you're looking to spend a little more on someone special, there are so many trainers and shoes you can get nowadays! I've never really understood why some men (*cough* my brother *cough*) are so into branded trainers like Nike, but each to their own! These brands often collaborate with artists or athletes to create cool designs, making them a little more special for a gift.
Have a sneaky look at his shoes to figure out what size to buy without him knowing, and make sure to keep the receipt in case they don't fit right!
If he's not into sporty trainers, Vans or Converse might be more up his street, and they have infinite options! Or, how about some Doc Martens boots?
Video Game Merchandise!
If there's a specific Playstation or Nintendo game he really wants, you're all set! But if not, or you're looking to spend a little less money, video game merchandise is the way to go.
If your brother, friend, or boyfriend is really into Nintendo, Assassin's Creed, or Fortnite, there's such a huge array of merch you could get him. Mugs, hats, t-shirts, or even a new duvet cover set and pyjamas. My youngest brother loves Fortnite so he's very easy to buy for!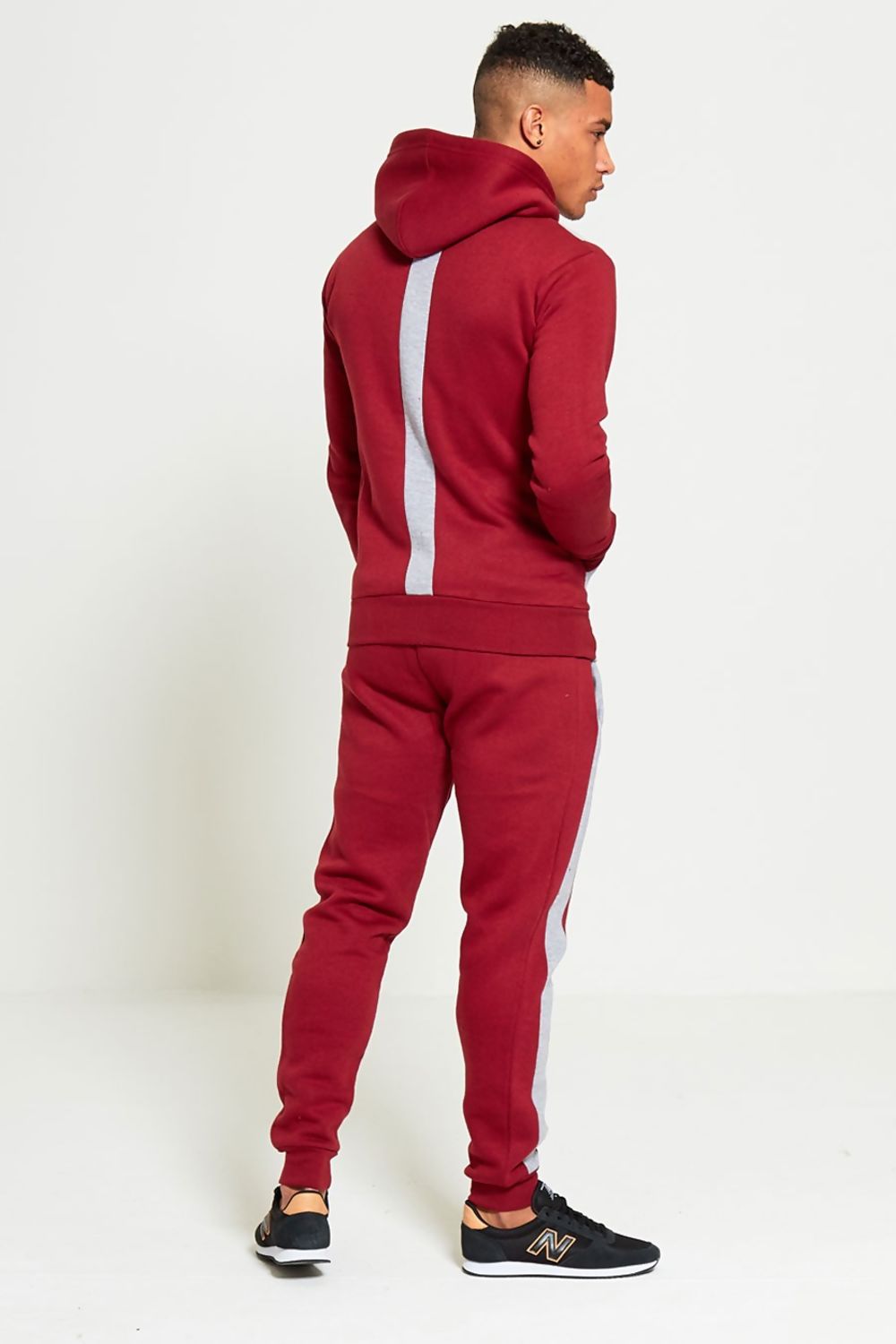 Loungewear or a Tracksuit
A bit of a step up from pyjamas, how about a tracksuit or loungewear set? Something to chill at home in while playing video games, or wear out. I'm here for comfort, and you could pick up a mens black tracksuit*, or something a bit more colourful from only £10.
Socks!
Socks are a classic little gift for men, because God only knows why they need so many pairs. It's an excuse to throw away those old holey ones, and pick out some quirky or funny socks!
If he's into comic books, Marvel films, Harry Potter, Star Wars, or video games, this is a super easy gift.
You could pair this up with another themed gift, or make it part of a cosy winter bundle, complete with a mug for hot chocolate! I love creating little self-care bundles for people I love, so I had to include this on my gift guide for him!
Happy Socks have lovely designs and great gift-sets – perfect for Christmas!
A Tie
This one is for the little more formal men in your life, but you can still have fun with it. I've bought many funny and cute ties for my Dad and my Grandad throughout the years! My Grandad is really into The Beatles, and my Dad pretty much always wears a tie, so I've added a fair few to their collections.
Is he into Harry Potter? Find out his house and get him a tie! If he doesn't wear ties, how about a scarf?
His favourite liquor
When I'm stuck for ideas, I usually get rum for my Dad and whisky for my Grandad. Last year I got my Dad some coffee-flavoured rum, pairing up his two favourite drinks. This one is easy on many budgets – you could get something less pricey, or something really fancy! The choice is endless.
Manly Man Company Bacon Roses
Yes, you read that correctly…bacon roses. You'll have to check out The Manly Man Company for unique gifts for men, including their iconic bacon roses and beef jerky flower bouquets! If your husband or boyfriend is a total carnivore, this is the perfect romantic (and meaty) gift idea. Alternatively, The Manly Man Company sell other quirky gifts including a Beer candle and Single Malt Scotch caramel hearts. Make sure to check out this veteran-owned business here: visit page.
---
Get The Printable Gift Guide For Him Below
Take it to the shops with you
Add your own ideas
Write a list of the men you need to get gifts for
Tick off what you have!
Or Pin the image below for later
---
… and that concludes my Gift Guide for Him! I hope you found some helpful gift ideas for the men in your life.
All the best,

More Gift Guide Blog Posts