AD – this blog post is sponsored by Yorkshire Linen.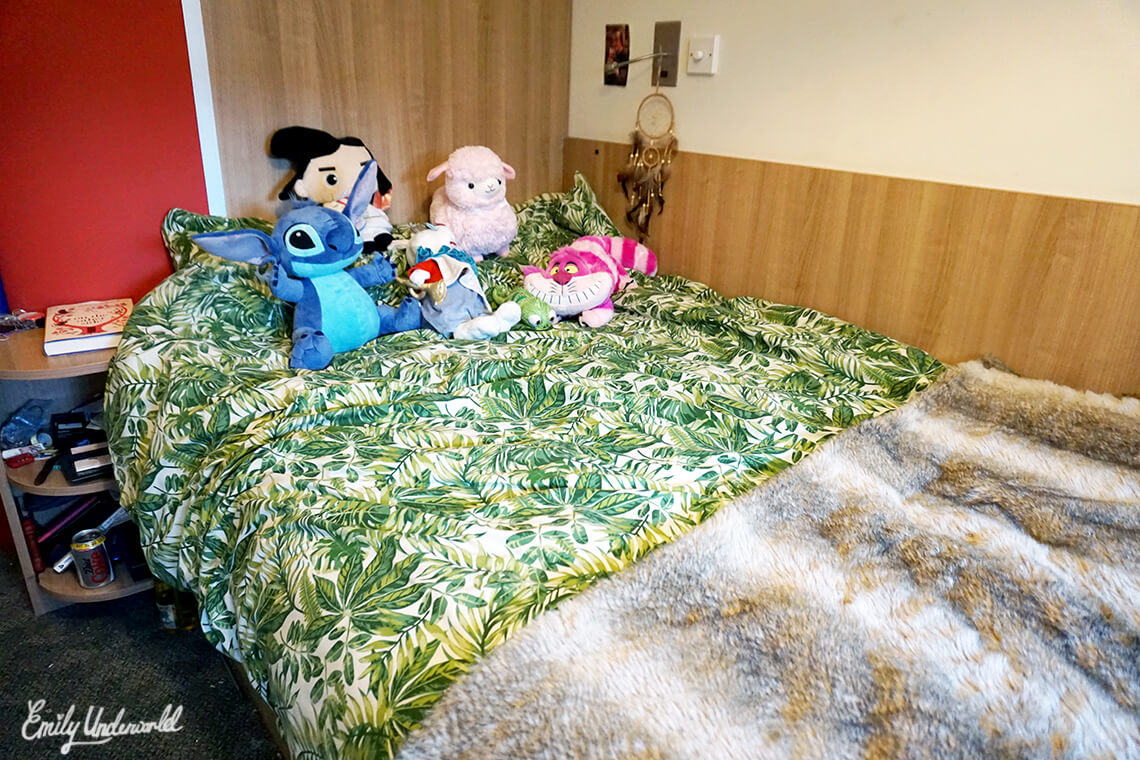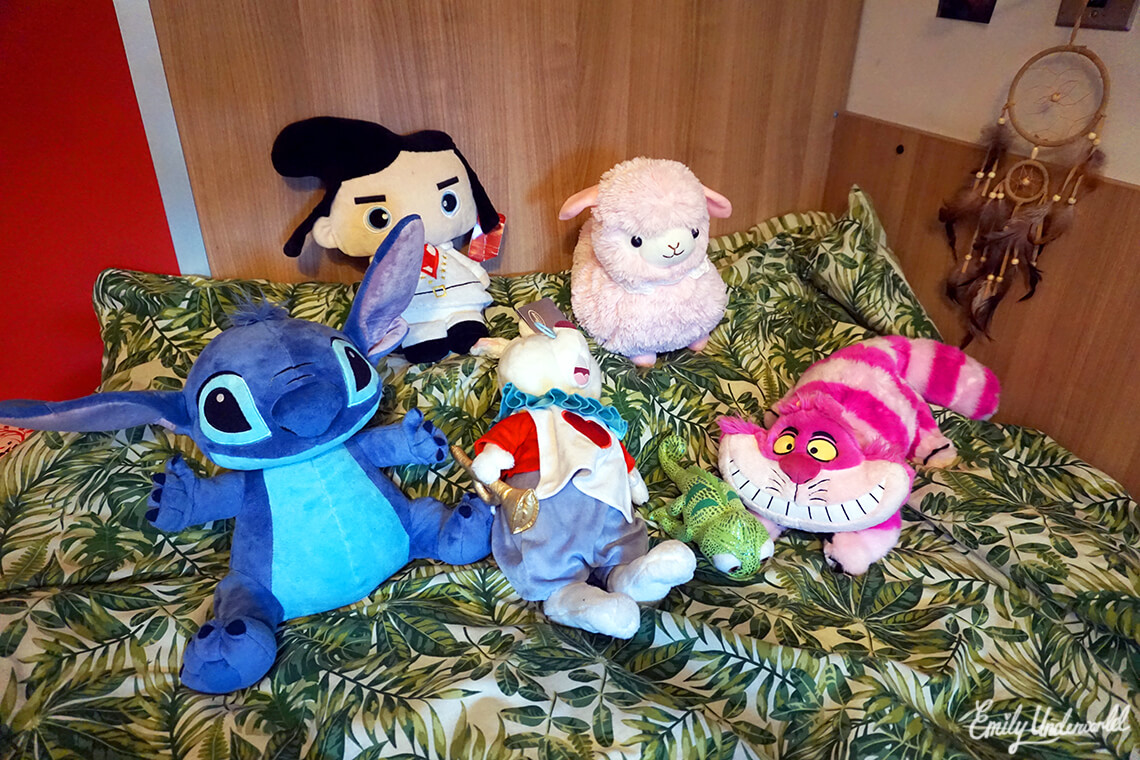 I've been very busy recently so my blog and YouTube channel are looking a bit bare, but that's because I've been sorting out somewhere to live in London for my final year of uni with my friends! Everything finally got sorted yesterday, we found the ideal flat for us, in a perfect location, and we're moving in next week! I'm so excited that I'm already planning how my new bedroom is going to look and browsing lots of homeware online.
One of the key features of how a bedroom looks (in my opinion), is the bedding you choose. Personally, I like to have several options of bedding, because I like to switch it up sometimes, especially for each season. The duvet cover I have on my bed at the moment is a really cute palm leaf print one from Primark, which cost only £10, and was perfect to use this summer before moving. I'm not sure if I'm going to keep it as a spare in my new place because the quality isn't great, but it totally makes my room look summery.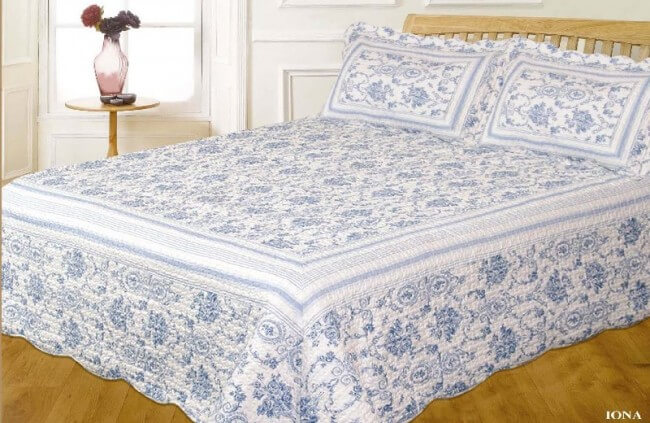 Although I like to have a selection of cute, patterned bedding, I think it'd be good to have a decent, high-quality duvet set for the best night's sleep. Yorkshire Linen* have an array of single bedspreads, several of which are on sale right now, in some pretty and classic styles. I particularly like the Iona Blue Bedspread Set (pictured above), because it's dainty and feminine, with a toile vibe.
Another shop I like to get bedding from is Dunelm. They have so many different sets, with lots of different styles, so there's something for everyone. In my bedroom at my parent's house, I have the Beautiful Birds Duck Egg Bed Linen Collection, which looks so pretty and matches my bedroom walls. I've been looking at their Salvage Ticket Duvet Cover too, because it looks perfect for a London university bedroom!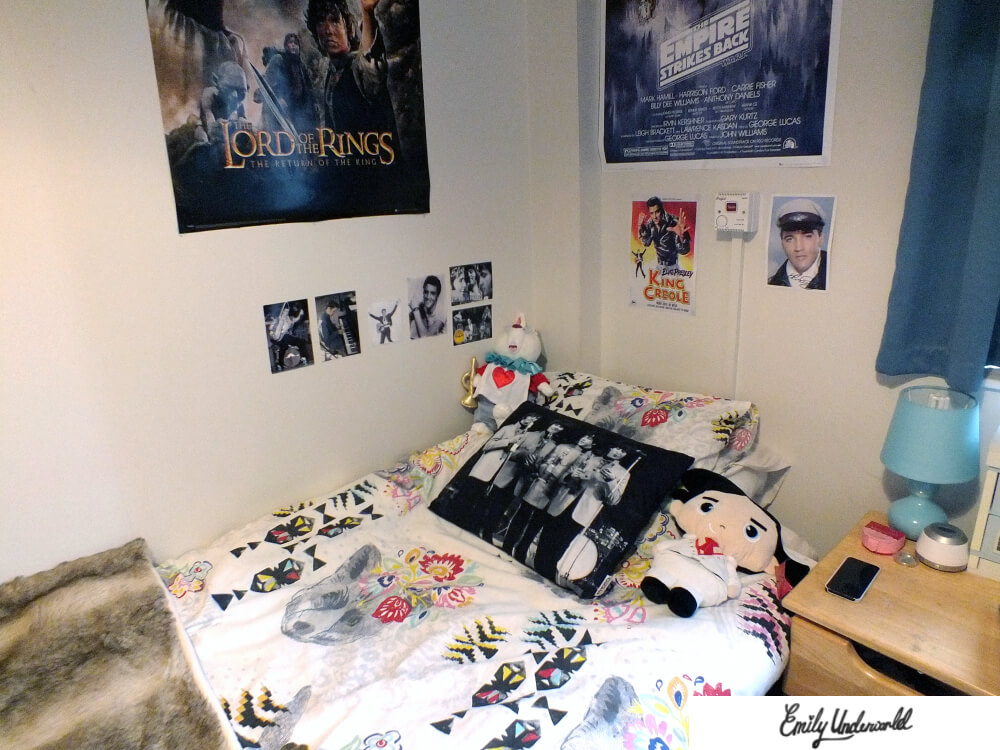 Finally, if you're looking for something a little lower budget, but don't want to shop in Primark, I'd recommend checking out George at ASDA. These past two years in university halls, I've had several duvet covers from George, and while they're not the best quality, they have fun designs and are really inexpensive.
Both my university rooms have featured bedding from George at ASDA. I also have a Faux Wolf Fur Throw from there that I keep on the end of my bed, which is so snuggly and totally completes the look (along with all of my Disney toys).
Where do you buy your bedding?
Thanks for reading,