This is a guest post sharing some great ideas about Getting The Most From Your Living Space in a Student Rental. Enjoy!
Whether you love living in your rental home or loathe it, there's something to be said for really making the space your own.
Now we all know there are limitations to what you can feasibly do in a student rental space, and some landlords will be more agreeable than others, so it's always best to check with them first before undertaking any painting or DIY.
With that said, this blog post is all about the different ways you can get the most out of your living space without so much as looking at a paintbrush or drill. Use this as a springboard to get your creative juices flowing and to discover different ways you can personalise your rental space – and then take with you when you move on!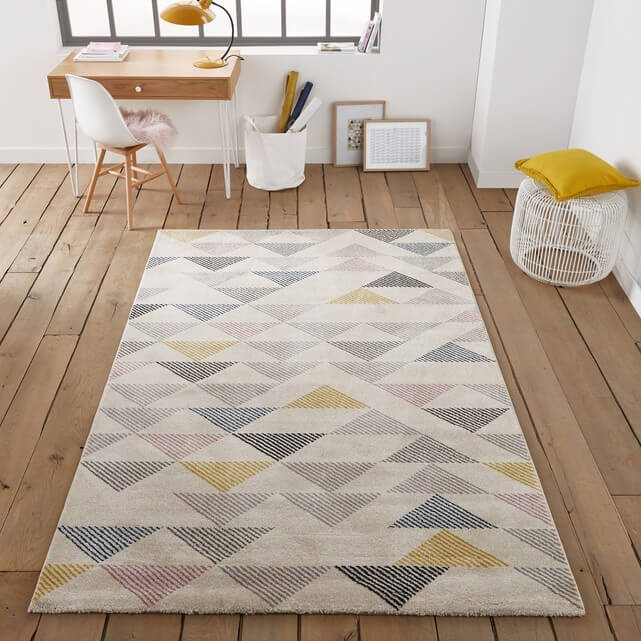 Rugs
A rug might seem like an obvious (somewhat dull choice) but don't underestimate the power of good flooring.
When you get out of bed in the morning, do you immediately shiver when your feet touch the icy cold laminate? Perhaps you have a carpeted room that's seen better days (there may even be some stains that need covering up – ew), so a rug that you absolutely love will be money well spent.
You really can let your imagination run wild here – if you love neutral colours and want to hide a dingy carpet – go for it.
Alternatively, have a flair for colour and pattern – go wild – this baby can roll up and come with you wherever you go. We love the selection of affordable rugs on offer at La Redoute, including this jazzy little geometric number.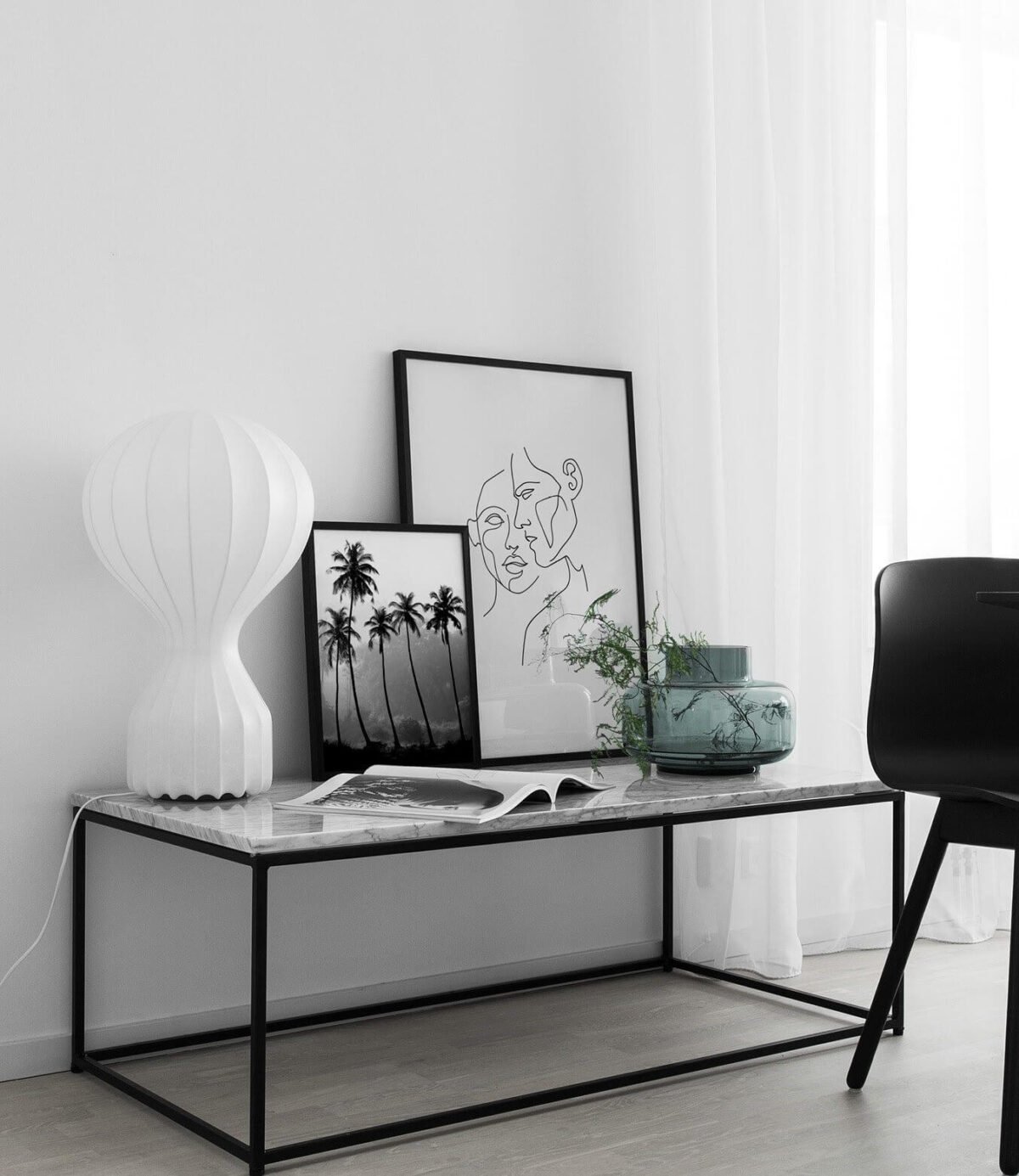 Artwork
Since we've started with the flooring, we might as well work our way up to the walls.
Now obviously, you can't paint or wallpaper, and you may not even be able to hang pictures – but fear not.
There is a huge trend for layering pictures and resting them on top of furniture this season which works to the renter's advantage. Gather a few frames in various sizes and fill them with the artwork of your liking.
The enormous collection of prints available from Desenio has something for everyone, and you'll be able to pick whichever size you like.
Almost every bedroom will have a dresser so stack your pictures on top in your preferred arrangement. Alternatively, another very simple option is to hang posters with bulldog clips on each corner.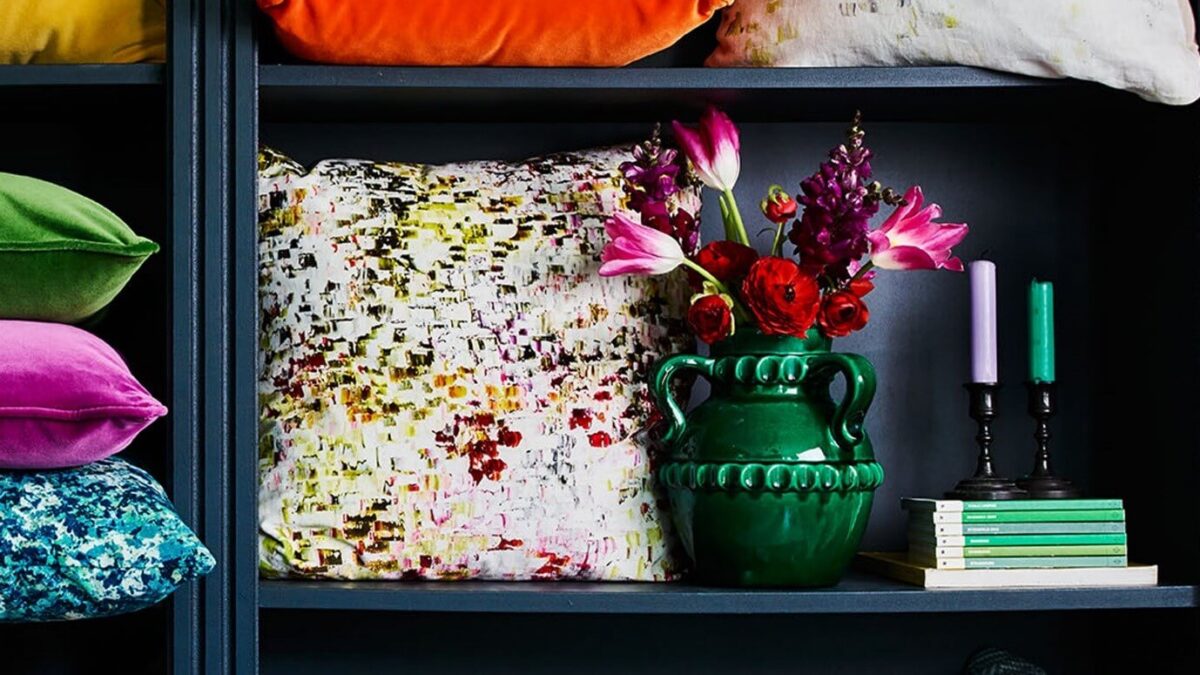 Cushions
Adding scatter cushions to your space, whether it's the bedroom or living room, is like putting a big sign up that says "welcome home…and relax".
They're a great way of introducing colour and pattern, and useful to rest a textbook on (or more likely, your bowl of popcorn when you're watching Netflix). The selection at Arlo & Jacob is fantastic – plus they come in a variety of sizes and any fabric of your choosing – so you can really personalise your space.
To go with your soft furnishings, a throw is also an excellent way to introduce pattern, colour and texture, plus it'll keep you warm when you're having a hardcore study session. There's plenty of options from Arlo & Jacob, in a vast array of colours that will do the job wonderfully.
How do you make the most out of your living space in a student rental? Will you give any of these rental décor tips a try?
Thanks for reading,


You May Also Like:
(AD) P.S. Did you find my blog through Pinterest? I bet you did! Big Pin Energy is the ebook I studied to skyrocket my blog in 2020, it's the best investment I've made in my 6 years of blogging.