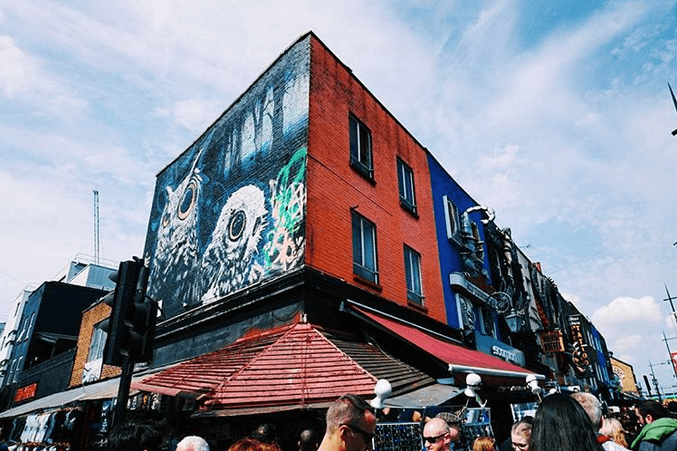 AD. This blog post is sponsored by Spitalfields Market.
I feel like I haven't written a blog post about London in so long! This past month has been mad with work and starting the final year of my MA, but this afternoon I'm lucky enough to have some time to write.
I don't know about you, but I love a good London market. We have so many, making it almost impossible to narrow down my favourites, plus I've lived in several different areas, but I'll try!
My Top 3 London Markets
Borough Market
Borough Market is food heaven. It's right by London Bridge, and usually very busy but for a good reason: you can get pretty much any food you fancy for lunch! When my Grandad is in town we tend to get a quick lunch here before venturing to the Tate Modern down the road, or further into central for art galleries galore.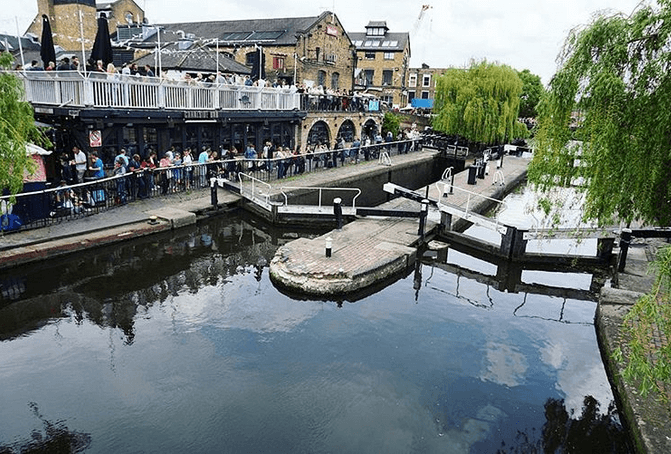 Camden Market
Whenever someone I know is visiting London, I always recommend Camden Market. I haven't been in a while, but every time I go, I'm always happy. As a big fan of vintage clothes and anything ~edgy~, whenever I'm in need of a new outfit I head down to Camden. There's music, colours, cool people, and I love watching the canal boats. If you're a vegan, I'd thoroughly recommend Cookies & Scream, their milkshakes are to die for.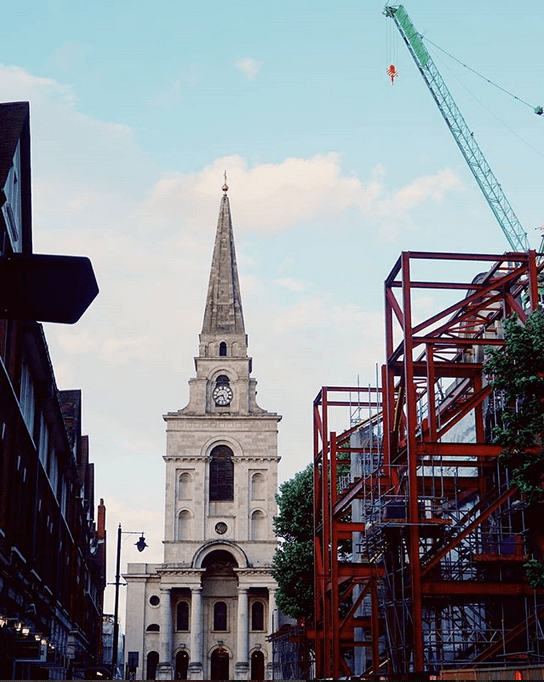 Spitalfields Market
Spitalfields Market is one I've recently been checking out since moving to East London. It's right in E1 by Liverpool Street station, so it's walking distance from my workplace on Tower Hill – so convenient! My flatmate and I have had many lunches at Old Spitalfields Market (the original East End market opened in the 1800's!) – it's open 7 days a week. On Thursdays they have a famous antique market, which I'll definitely take my Grandad to at some point. They also have stalls of vintage clothes on Saturdays from 88 independent designers, and as it's down the road from Brick Lane in Shoreditch, it's perfect for a weekend fashion day!
---
Thus concludes my top 3 favourite markets in London. Portobello Road deserves a notable mention due to the picturesque location of Notting Hill, and I totally need to check out Columbia Road's Flower Market!
Which are your favourite London markets?
All the best,

---