Hello! Today's blog post is all about cute stickers…yay!
Over the past few months, I've been a little obsessed with my bullet journal and gratitude planner.
I've been collecting lots of cute stickers to decorate them with, from various Etsy stores. I love supporting small businesses, and I also love cute things so it's a win-win!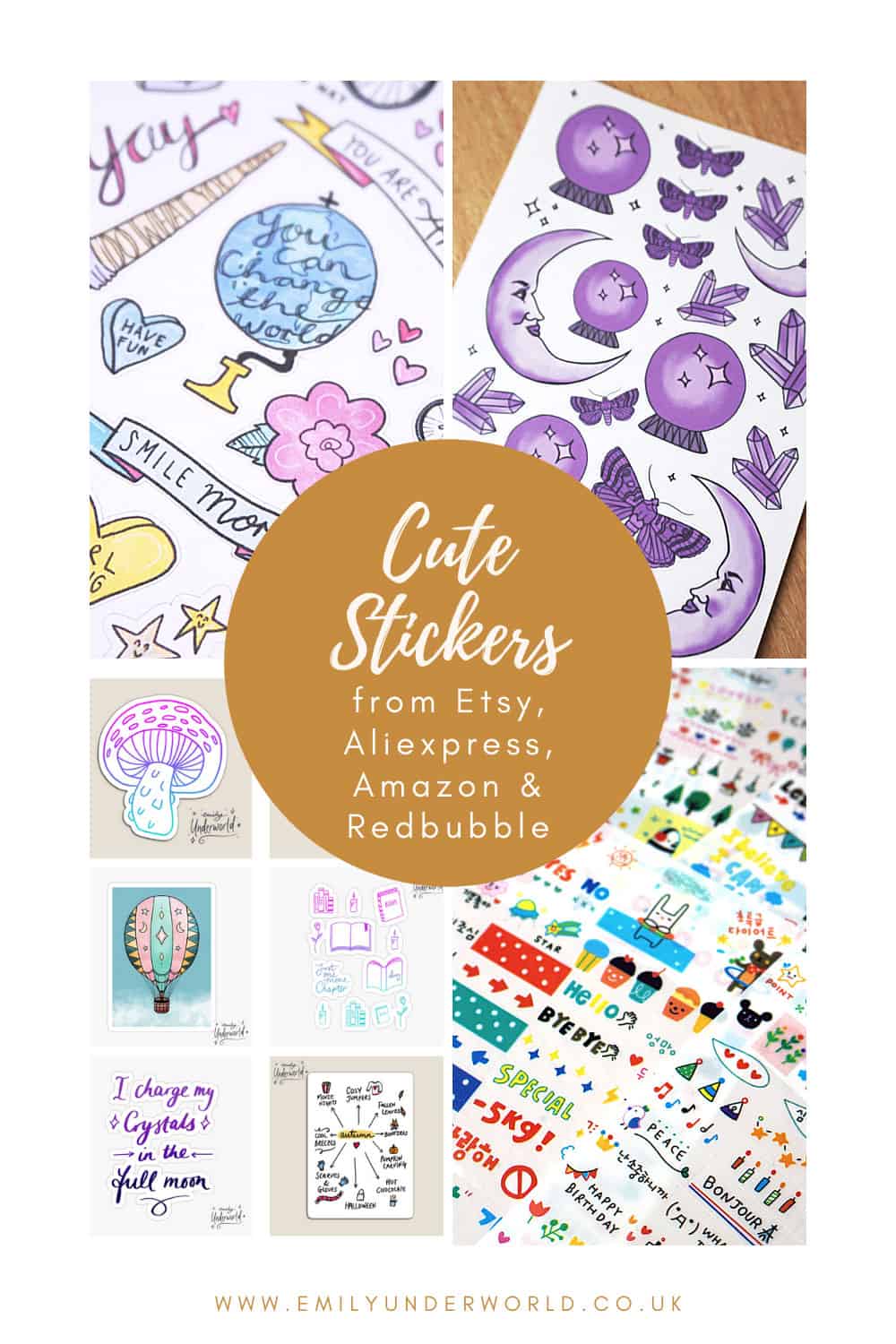 I'll also share my experience with ordering stickers from Aliexpress and why I no longer buy from them. Plus I'll link some of my favourite sticker creators, and some cute stickers on Amazon.
Lace & Whimsy
I'd been lusting over Lace & Whimsy's gorgeous illustrated stickers for ages, and managed to pick up a couple of sheets in their sale. They didn't take long to arrive from America at all, and look at how cute the envelope is!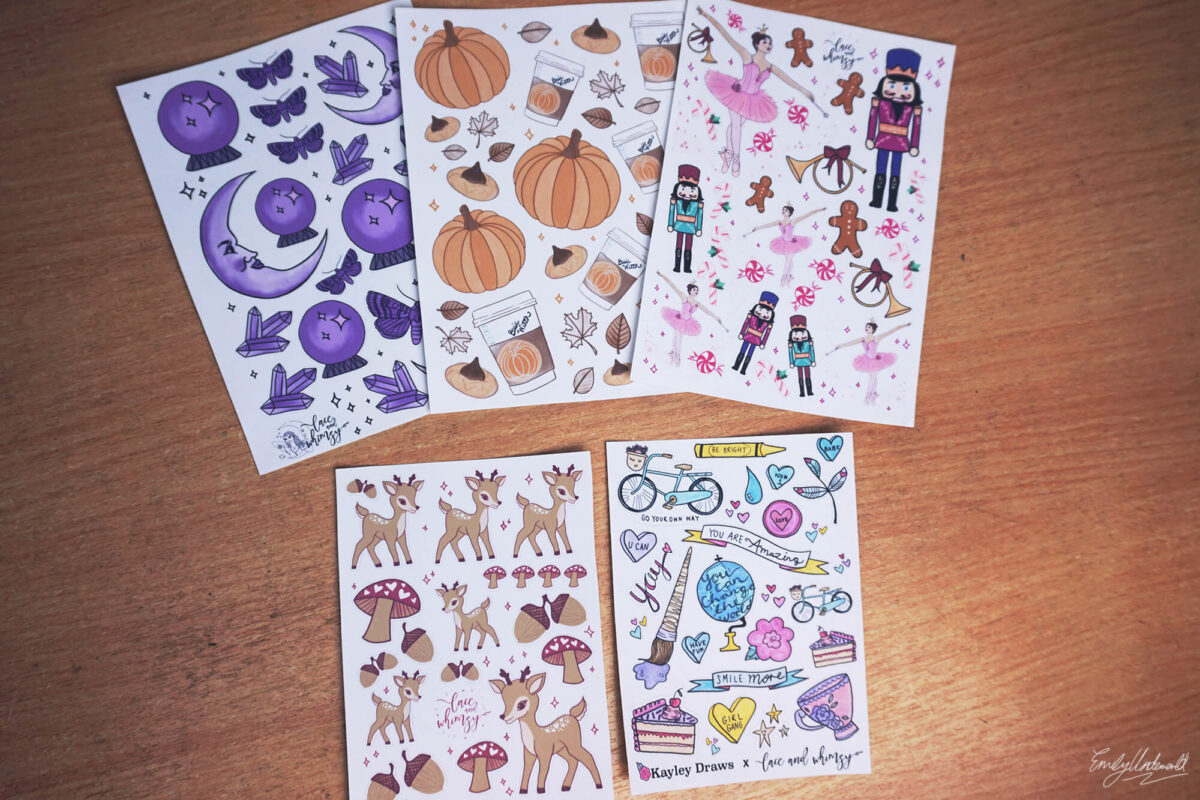 I picked up some seasonal sticker sheets for Autumn and Winter, as well as some other lovely designs. Kathy from Lace & Whimsy has SO many cute stickers in her shop!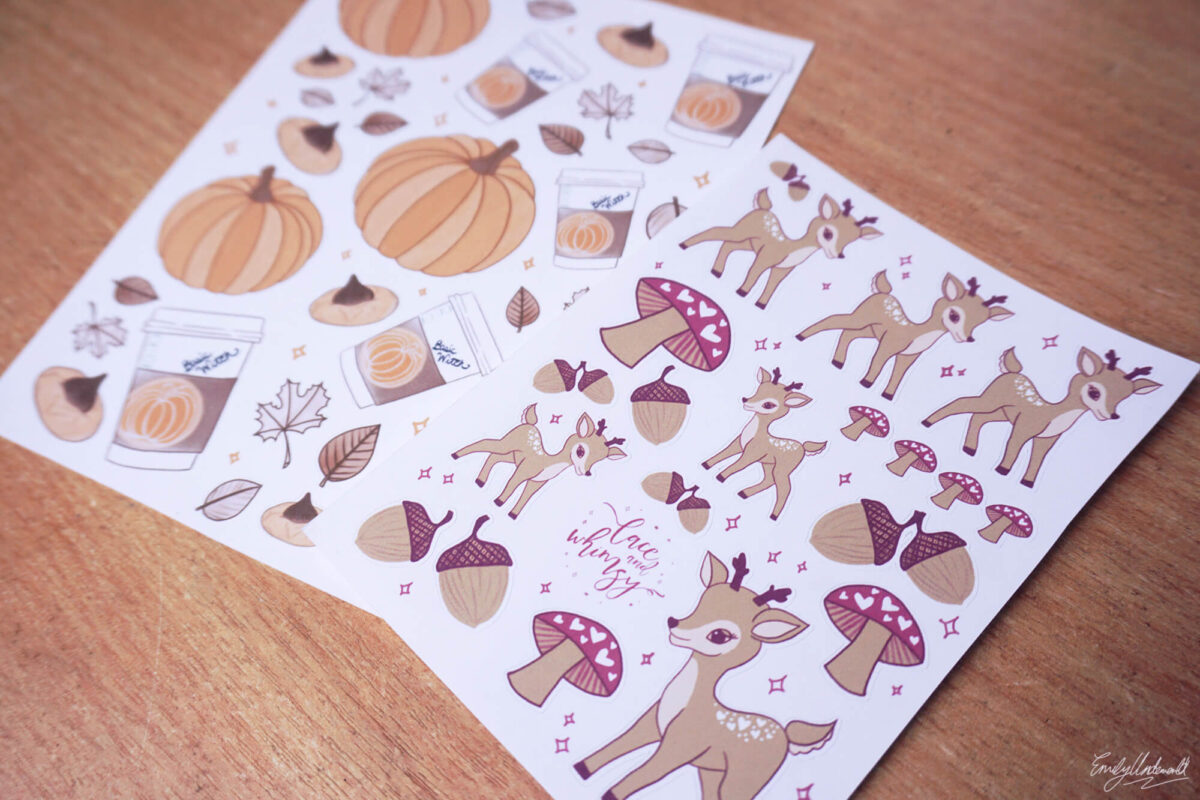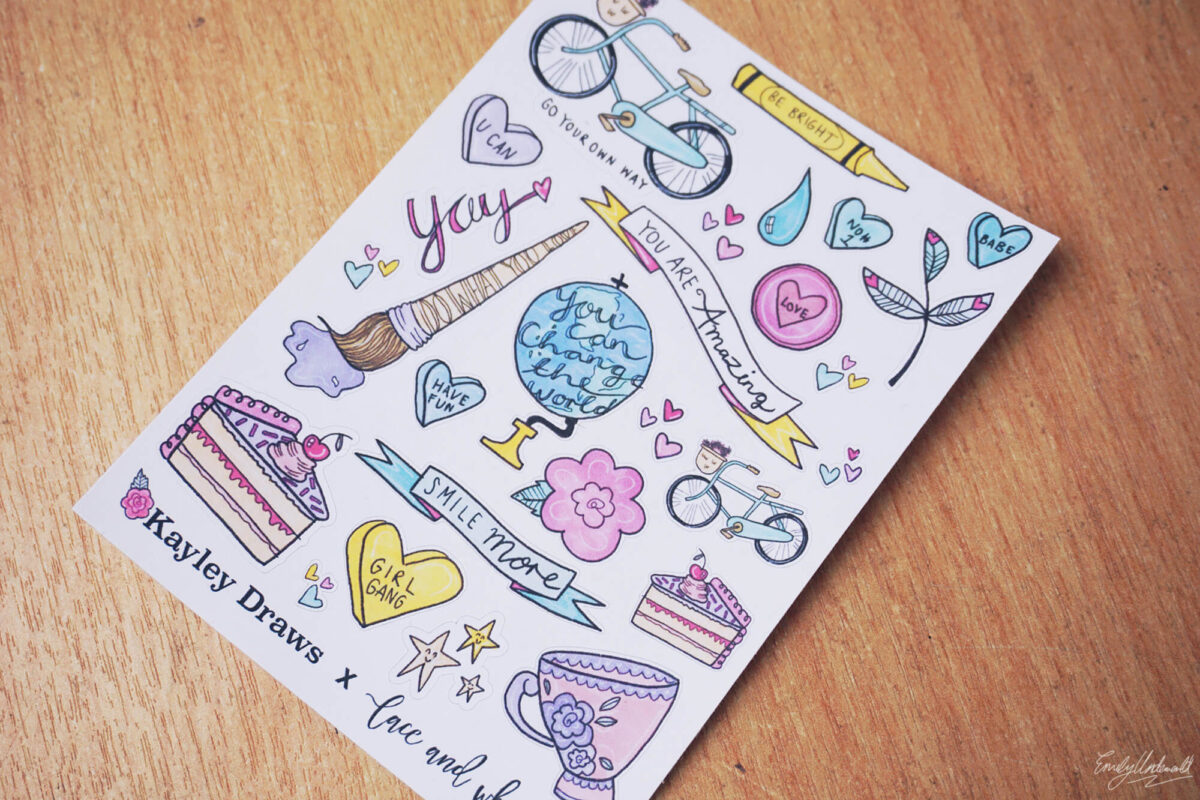 Dorkface
UK bloggers will know Jemma from Dorkface, she's a creative gal who runs a wonderful blog and Etsy shop. I'd been meaning to buy from her Etsy store for a while, so I picked up some really cute retro gaming stickers. I'm really impressed by the quality of these stickers, and there's so many! I've been decorating all of my university notebooks with these.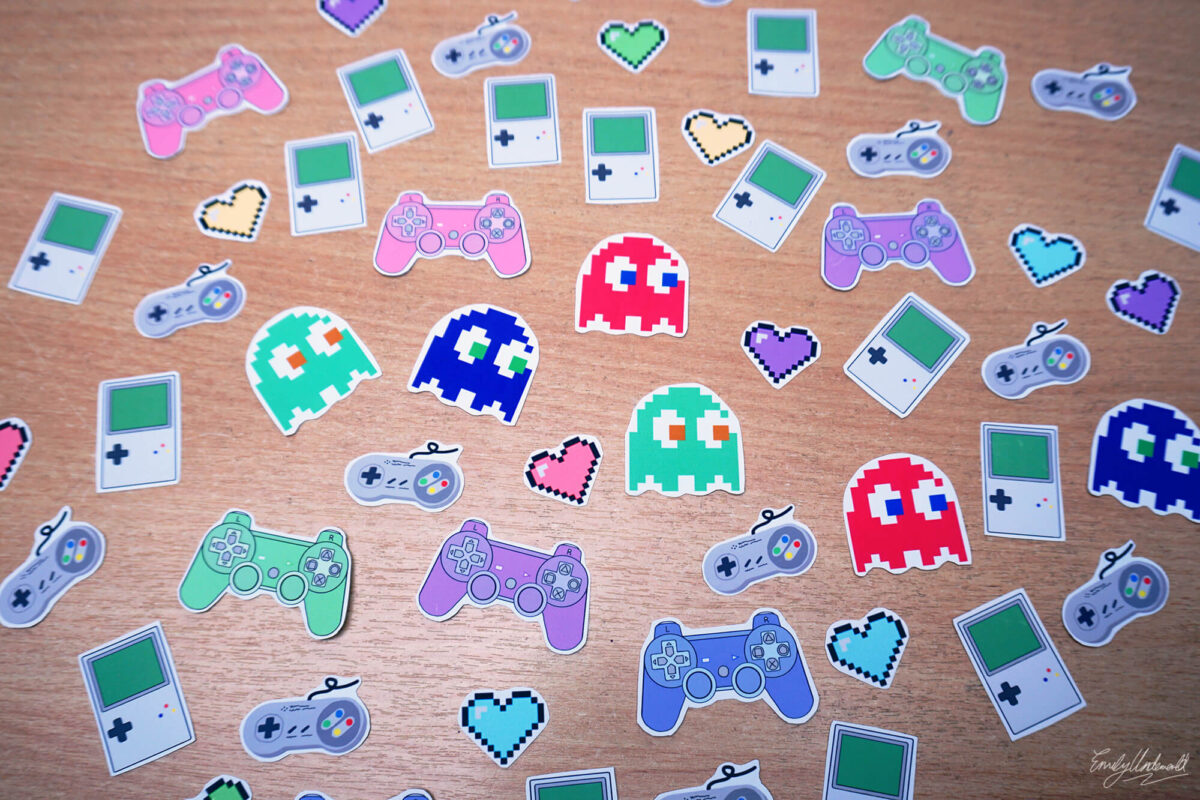 JuicyPlanner
I came across JuicyPlanner while perusing Etsy, and got quite a few sheets for my planner. A few little extras were included, which was a lovely surprise!
The JuicyPlanner sticker sheets I bought:
Cinema sticker sheet
'It's Friday' sticker sheet
YouTube Cute Bunny stickers
Baking sticker sheet
Workout stickers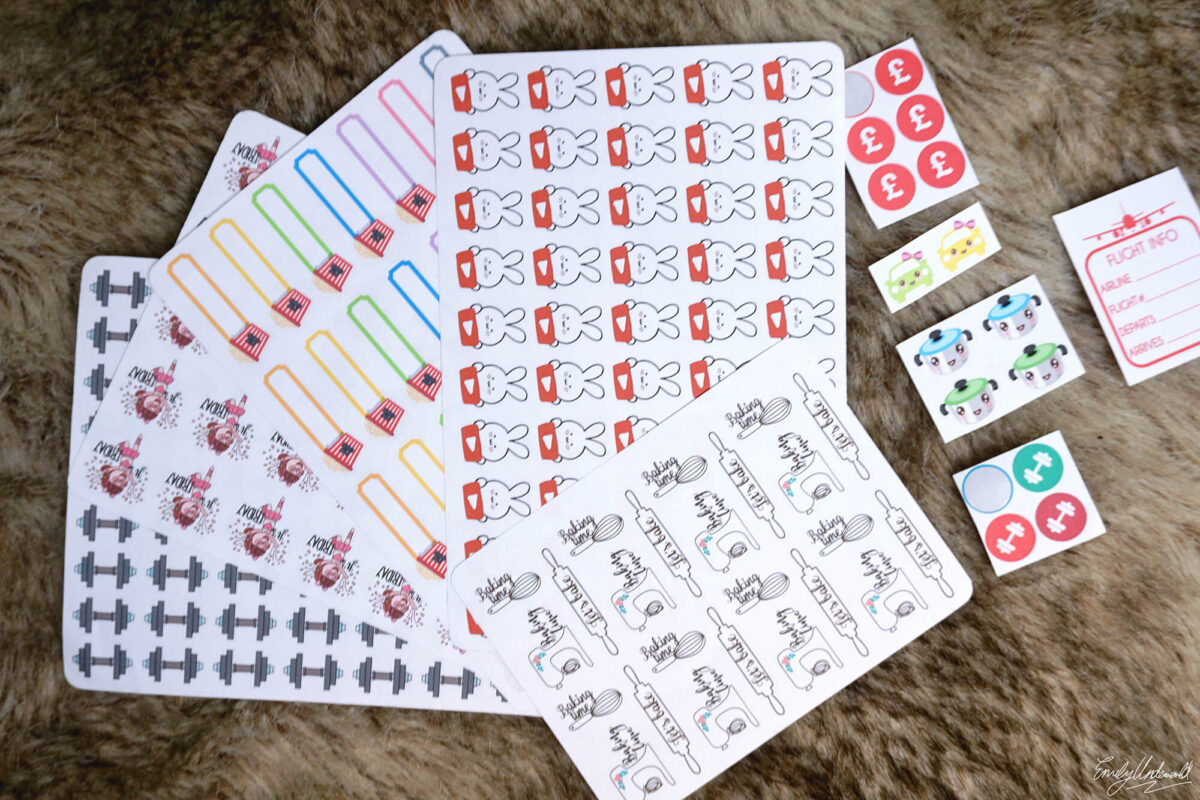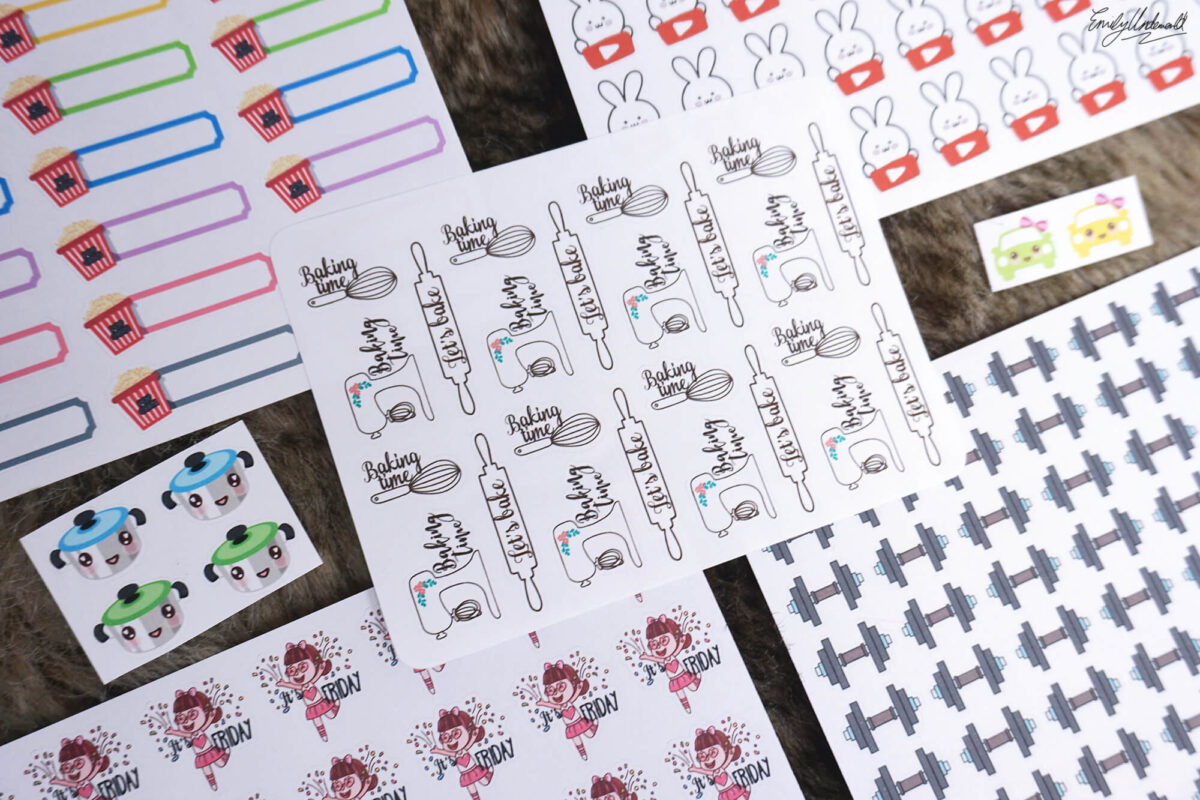 Aliexpress
I previously ordered some stickers from Aliexpress too. Getting any products from Aliexpress can be very 'hit or miss', because they're generally cheap items, and are shipped from China.
I figured that I shouldn't have any problems with ordering stickers, as I'd previously tried out some Alice in Wonderland nail decals from Aliexpress. Remember that on Aliexpress there are always a lot of coupons available (here you can find a few) that will help make your purchase cheaper.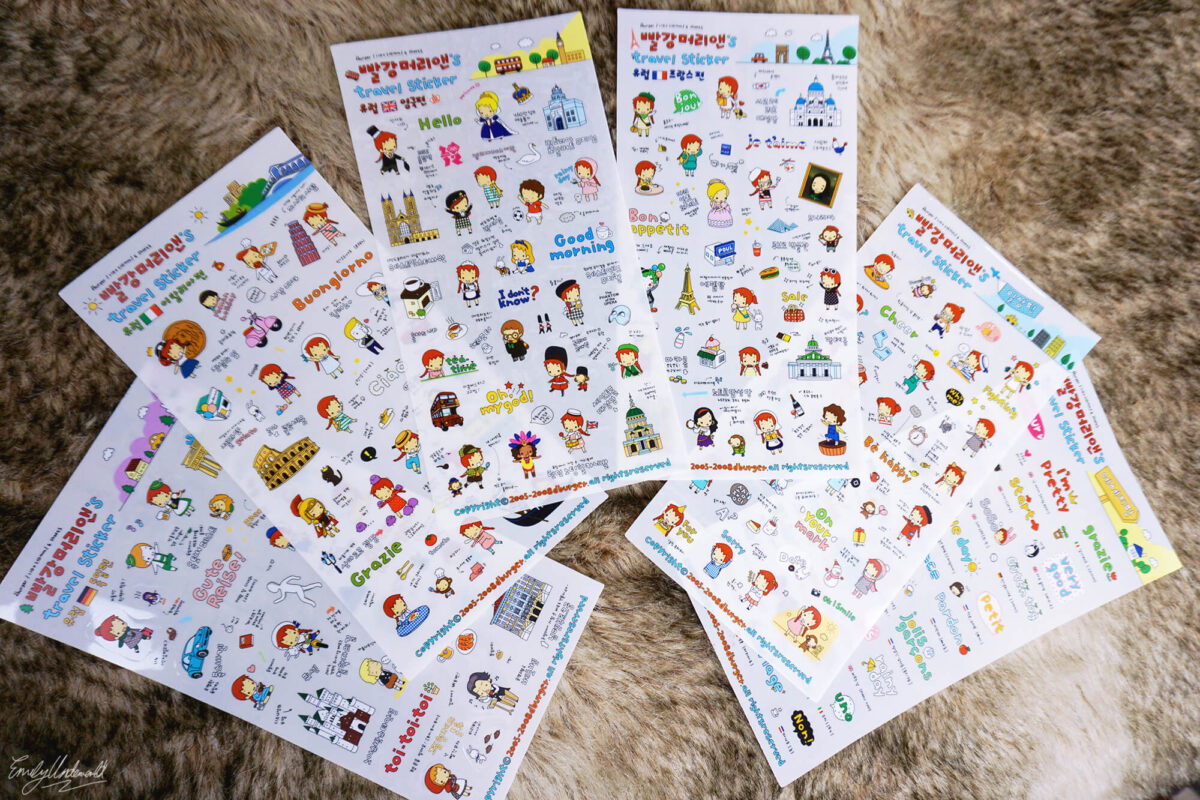 There was nothing wrong with the stickers I ordered, but I learned that art theft is a huge issue on Aliexpress. Many of my favourite digital artists have shared examples of their art getting stolen and sold on cheap Aliexpress products. It's not okay, and as an artist myself, I cannot recommend shopping there.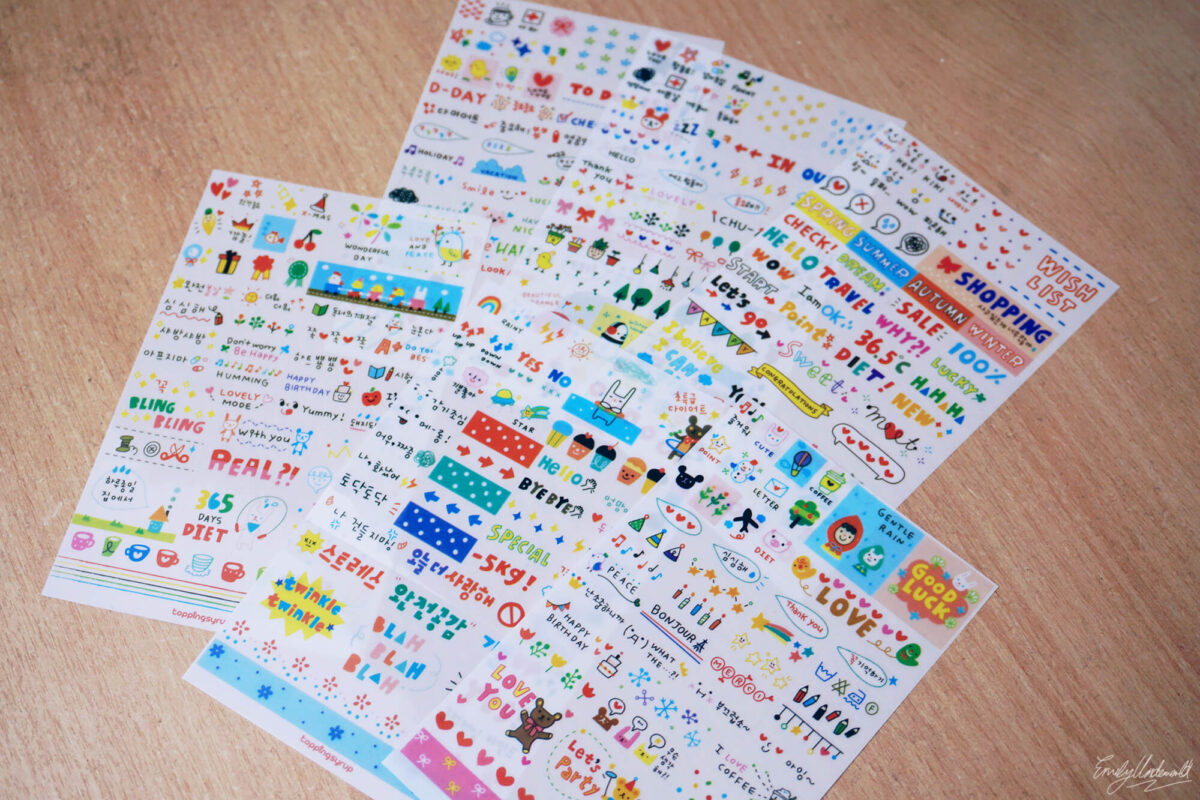 My Stickers on Redbubble
In 2020, I decided to open a sticker shop on Redbubble! I have over 50 designs currently available, mostly featuring lettered quotes, plants and witchy items. Here are some of my favourites…
Cute Stickers on Amazon
Do you buy cute stickers from Etsy, Aliexpress or Amazon? Let me know your favourite shops in the comments!
Thanks for reading,

If you enjoyed this post, make sure to check out my Cute and Quirky Stationery blog post!