Have you started a bullet journal? I've been bullet journalling for years: I love it! Using a bullet journal is my favourite way to combine organisation and creativity. It helps me reach my goals, practice gratitude, and it's a form of creative self-care!
I figured it was about time I start sharing my bujo tips with you. The way I use a bullet journal has evolved a lot over the years, and I still enjoy setting it up each year.
In 2020 I shared some journal prompts and ideas for empty notebooks. This year I'm starting off with something a bit more specific: bullet journal title ideas.
Have you ever looked at a blank page and agonised over creating the perfect title or heading? Me too.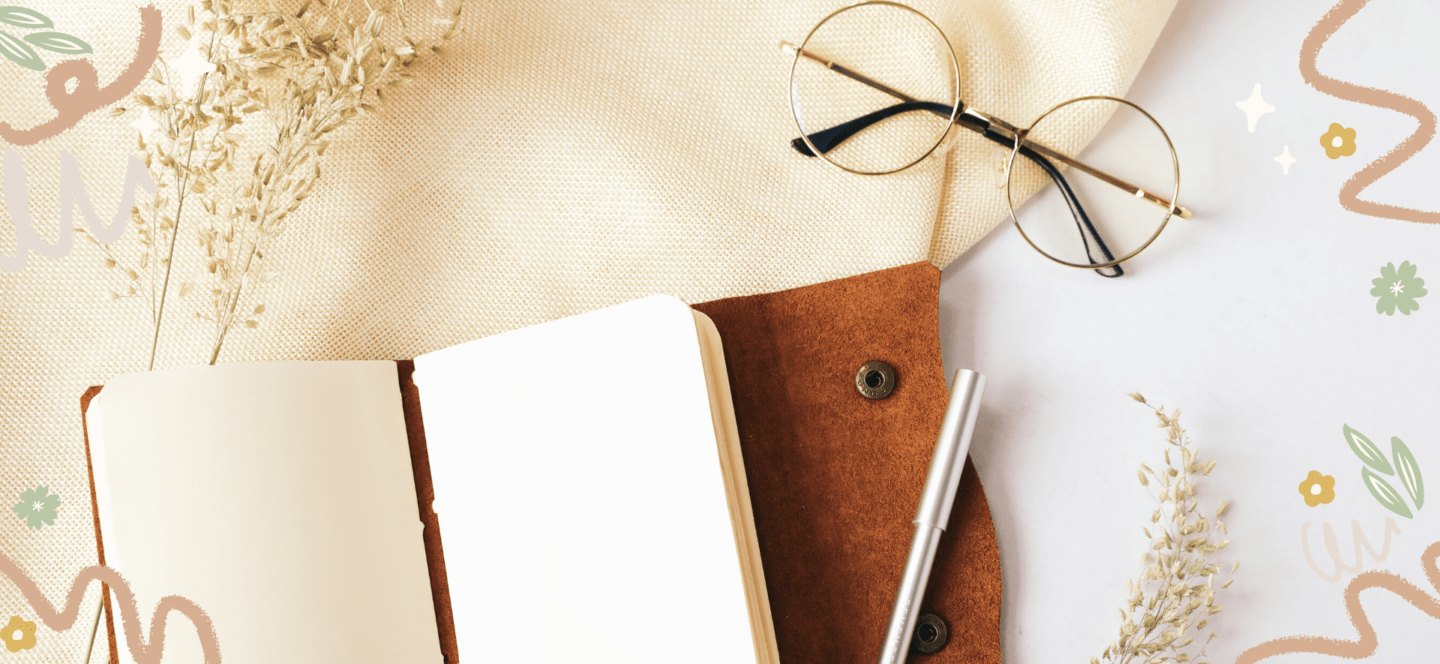 14 Bullet Journal Title Ideas
Here are 14 super simple bullet journal title ideas, easy for you to copy.
These are quick to draw, and look really cute in your bujo! Whether you're setting up a monthly spread, a vision board, or a simple shopping list, these bullet journal title ideas will look great.
Hopefully, you'll find the perfect bullet journal header style here. I've drawn out some minimalistic bujo titles, easy-to-draw banners, and some colourful bubble writing styles!
You will need:
A notebook or journal.
A black pen.
Highlighters! (these pastel highlighters are my favourite)
If you have a digital bullet journal like me, all you need is your device, and whichever journal app you use. I use an iPad Mini edition with the GoodNotes 5 app. I'm planning to write more blog posts all about how I use a digital bullet journal to stay organised!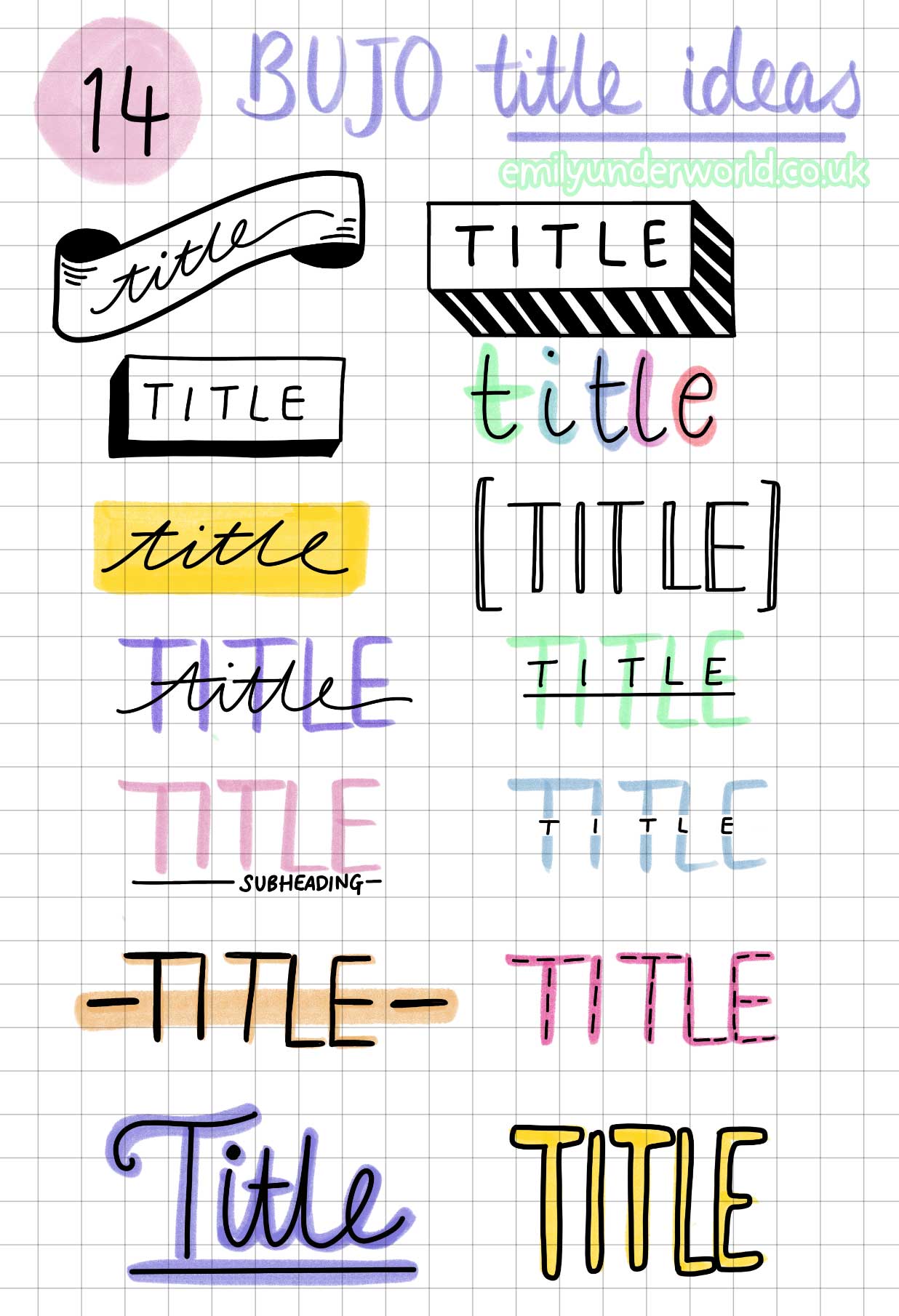 I prefer to use grid paper because it provides a useful guide for drawing and writing. I'm not the best at drawing, but using a bullet journal helps bring out my creativity.
Here are the 14 easy bullet journal header ideas without the grid background: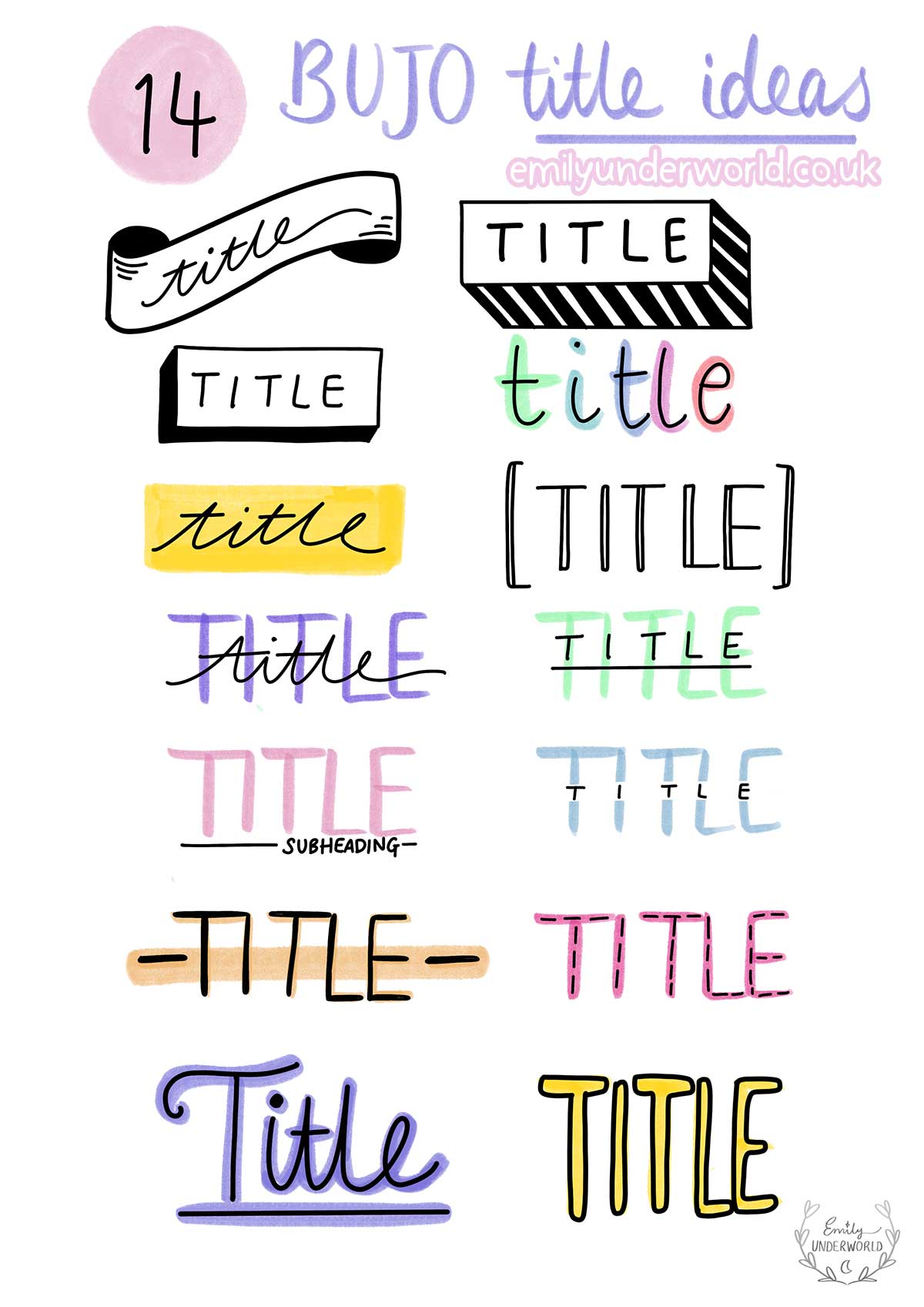 Don't worry if you can't draw these perfectly the first time, it takes practice! I spent a lot of time in 2020 perfecting my bullet journal… what else was there to do besides get creative at home?
Do you use a bullet journal?
If you're thinking about starting a bullet journal this year, I definitely recommend giving it a go. Your journal can be super creative, or minimal!
Here are the original Bullet Journal instructions, and if you need more inspiration, here's my Bullet Journal Pinterest board.
You're also welcome to grab my free printable planners, and I've recently opened a printables shop on Etsy.
Daily Planner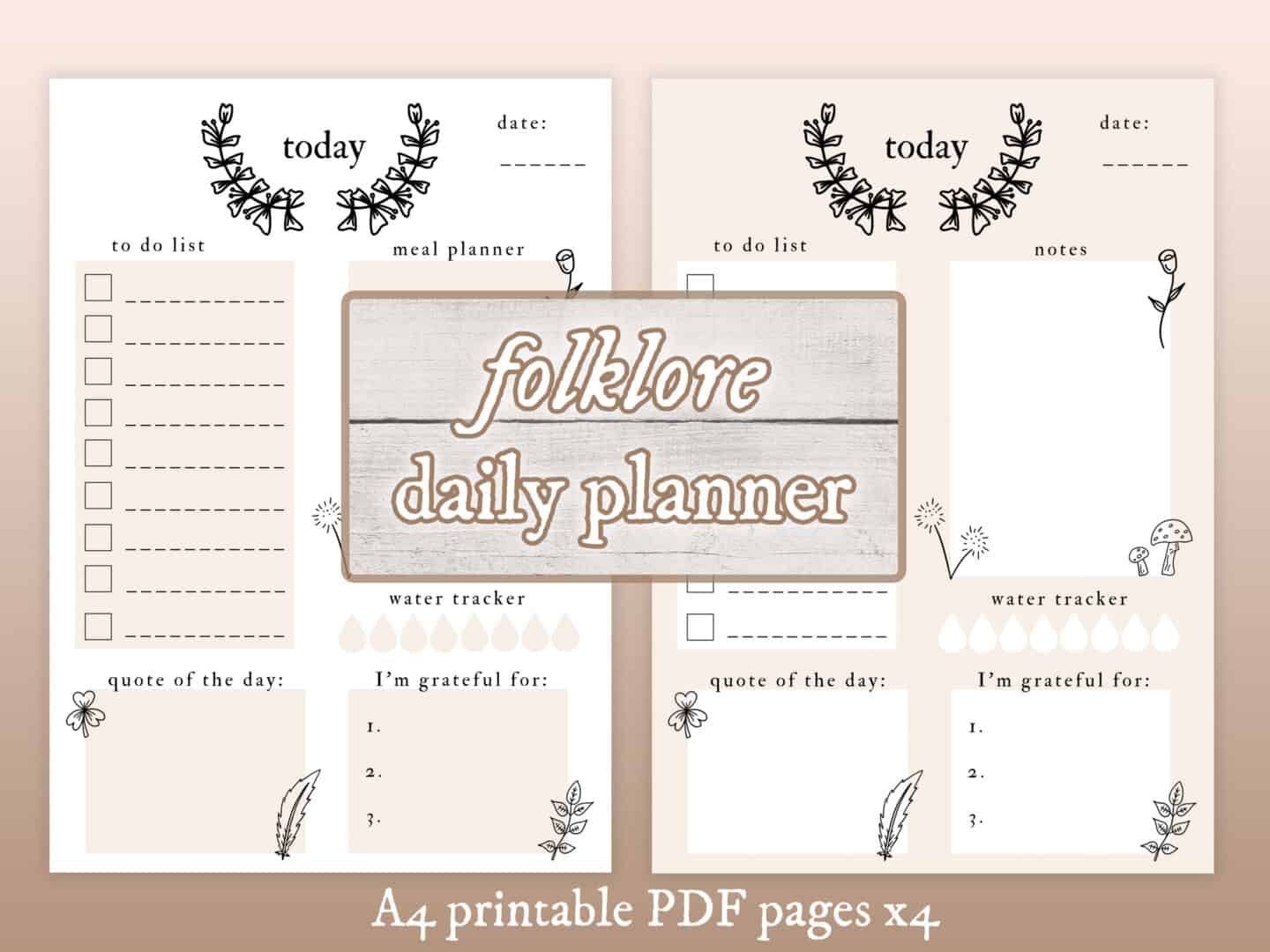 Weekly Planner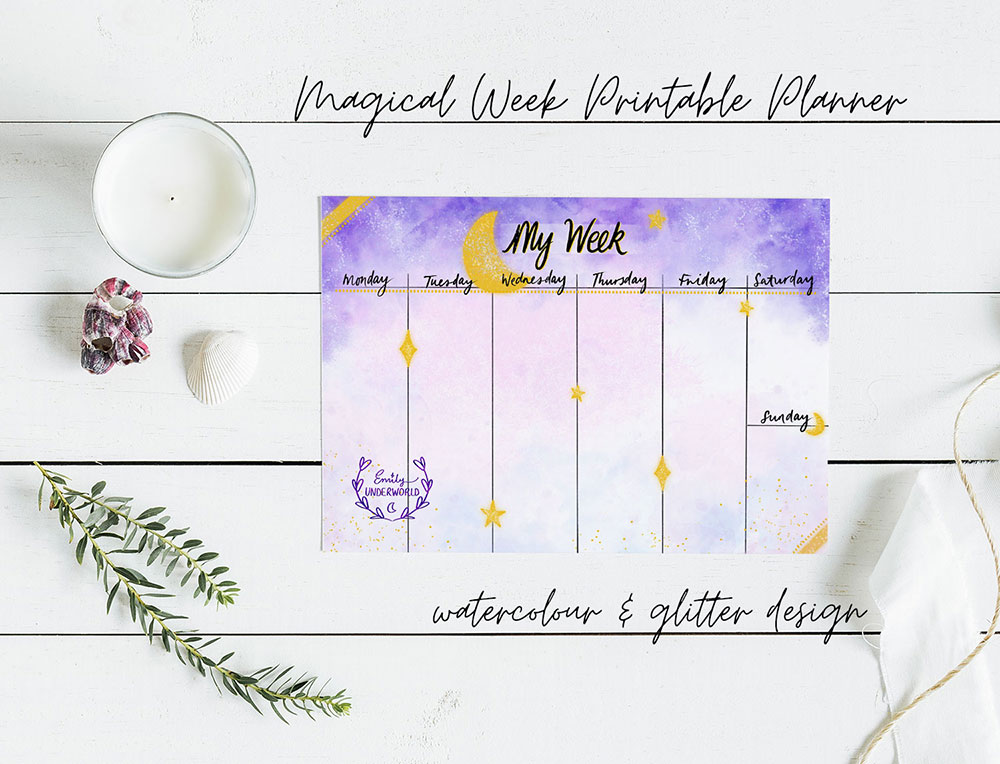 Find Me Here: Instagram | Twitter | Pinterest | TikTok
Related Posts:
Pin This For Later?