I uploaded a video of my bullet journal to my YouTube channel a while back. It's one of my most popular videos! Everyone is being so lovely about it, so I thought I'd take some pictures and write a blog post too.
I started my bullet journal last month, so I haven't had it long. It's already become so integral to the way I organise my life. It's also a lot of fun: I've decorated mine a lot with stickers, magazine cut-outs, and even glitter nail polish! It's become a kind of art journal for me too, a way to be creative.
Keep reading for a peek inside my bullet journal!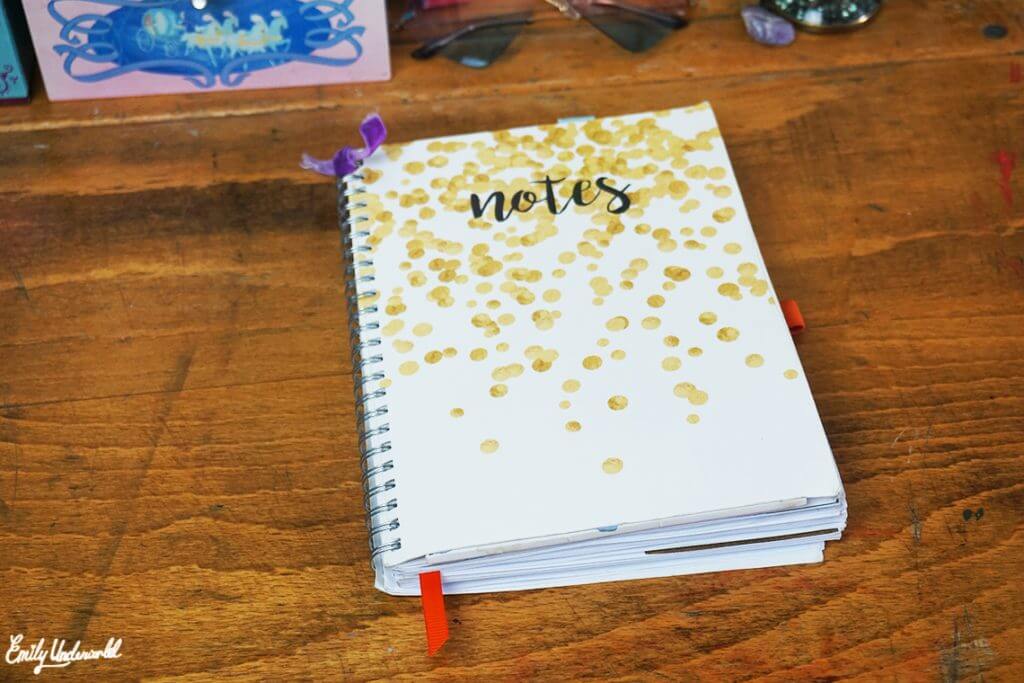 I made my bullet journal from a pretty gold confetti notebook from That Lame Company. I didn't want to spend £12 or so on a Leuchtturm1917 journal that most people use for their bullet journals, because I didn't know if I'd enjoy bullet journaling. I'm also a broke student. Anyway, I'm really happy with how it turned out, and I've been using it every day.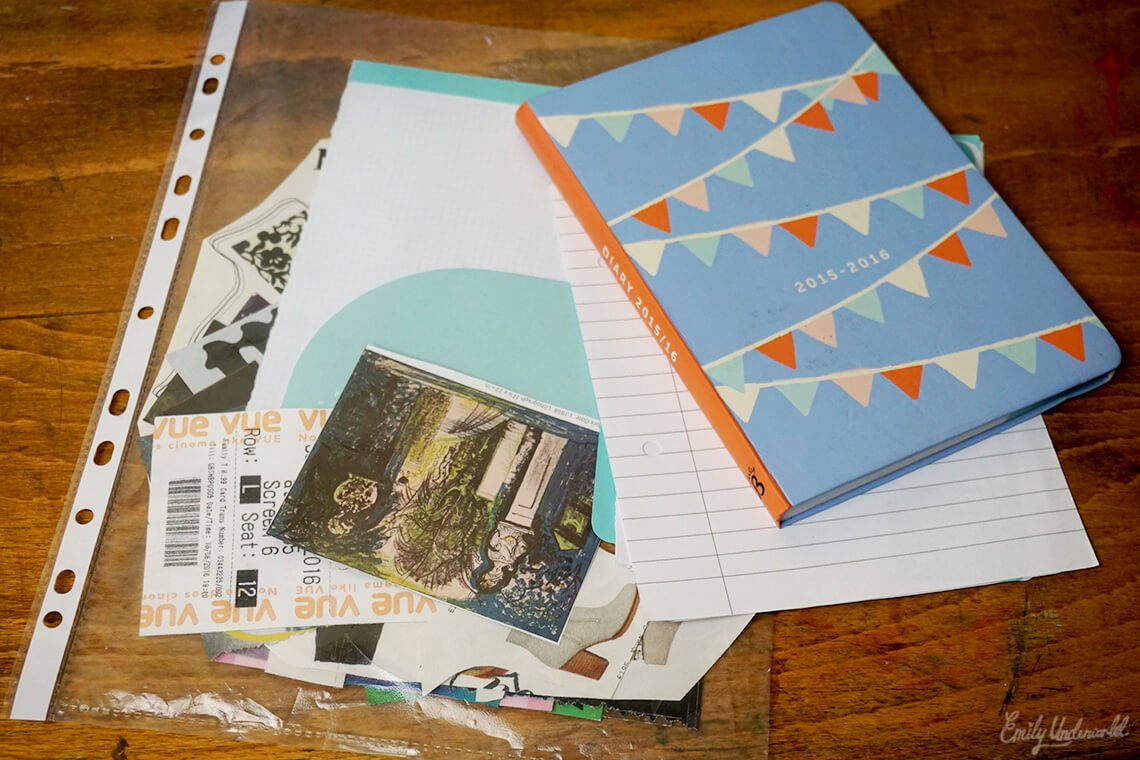 My planner for the previous year was a cute academic diary from Busy B, but this year I'm definitely going to use a bullet journal, because it's more customisable and creative. I had a few pages left in my Busy B planner, so I pulled them out and stuck them into my bullet journal, as well as some pockets, which are really useful! In the pockets, I keep important things like a tube map, passport photos, and a tiny little notebook that I use for blog and YouTube ideas.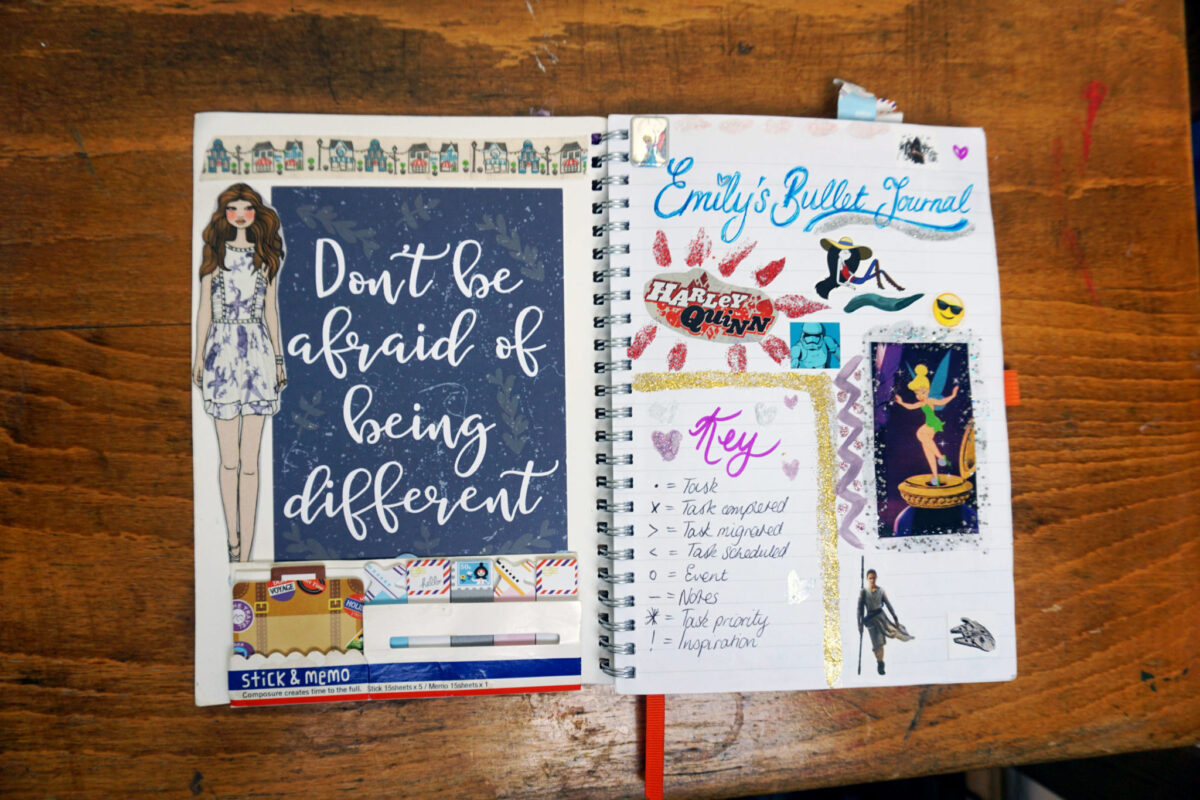 I'm really happy with the first page of my bullet journal! I stuck in a print from That Lame Company, and a little set of stick & memo tabs (which are useful for marking important pages). On the opposite page, I've written out my key and decorated it with things I love – Star Wars, Disney, Adventure Time, and Harley Quinn!
I've been experimenting a lot with different layouts for my daily log, so I've pictured a few examples below. The daily log is one of the most useful parts of a bullet journal, so I'm trying to find a layout that I love. As you can see, I've been decorating these a lot, and often covering up non-busy days, making cute collages.



Monthly spreads are also very useful, so you can see everything happening that month at once. I like to have a monthly to-do list opposite my monthly spread, so I can have a brief overview of things I need to do that don't have a specific day.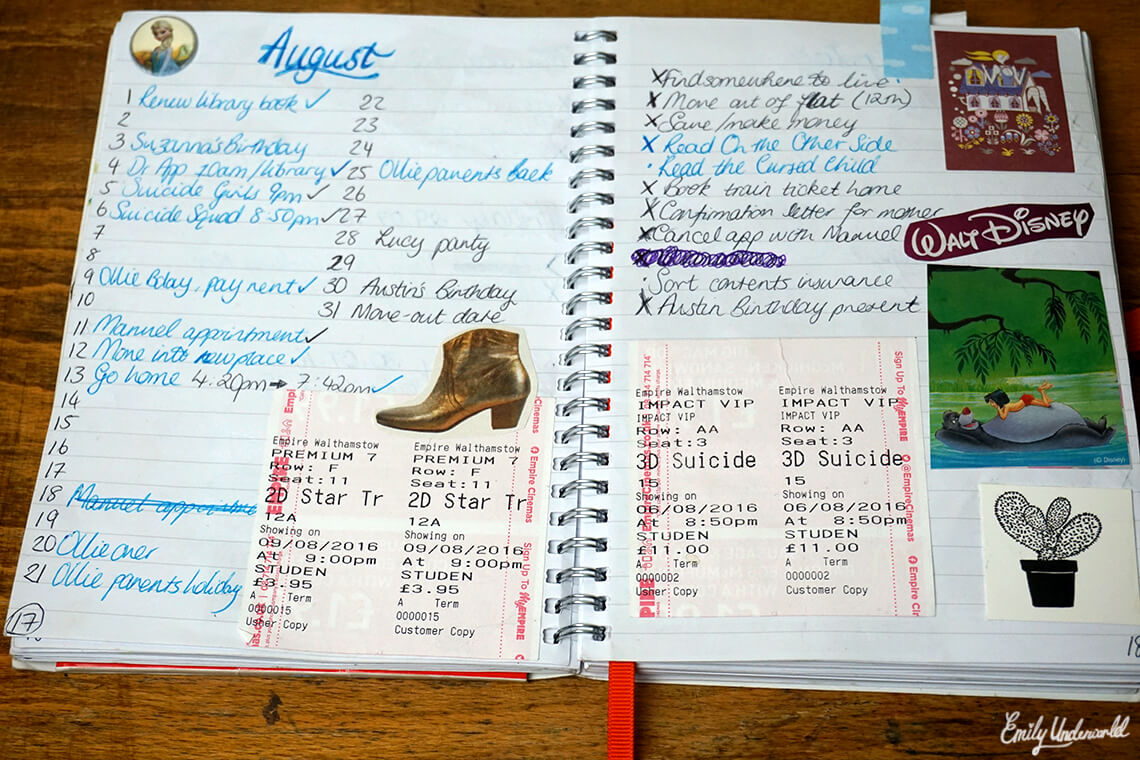 One of the things I love about a bullet journal is that it's not just a planner. I've been adding lots of fun and useful pages like habit trackers, 2016 goals, things I want to learn to do, a bucket list and even a Pop Funko wishlist!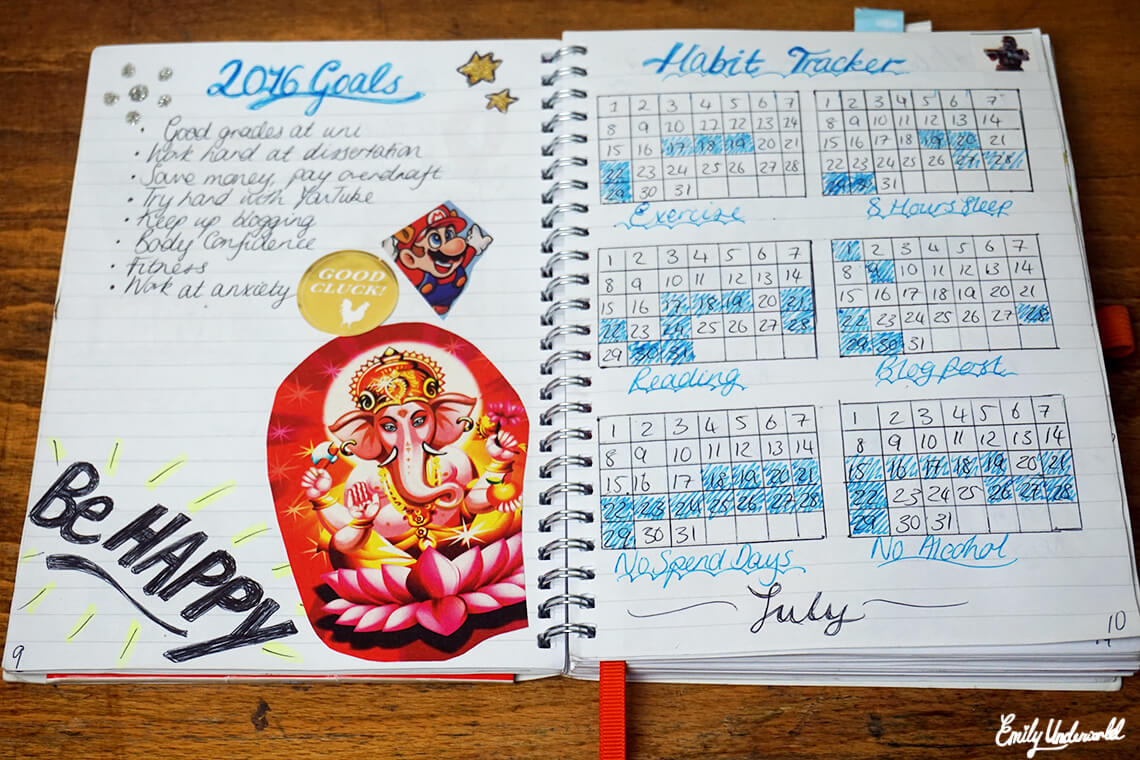 At the back of my bullet journal, I have a page of useful numbers, a page of empty timetables ready for the upcoming academic year, and finally, a yearly calendar, opposite a huge sticker of Rey from Star Wars of course! I also took out the page marker and pen holder from my old planner and stuck them in, both of which have proven useful.


If you want to see a flip-through of every page inside my bullet journal, check out the video below!
Do you have a bullet journal?
All the best,


Daily Planner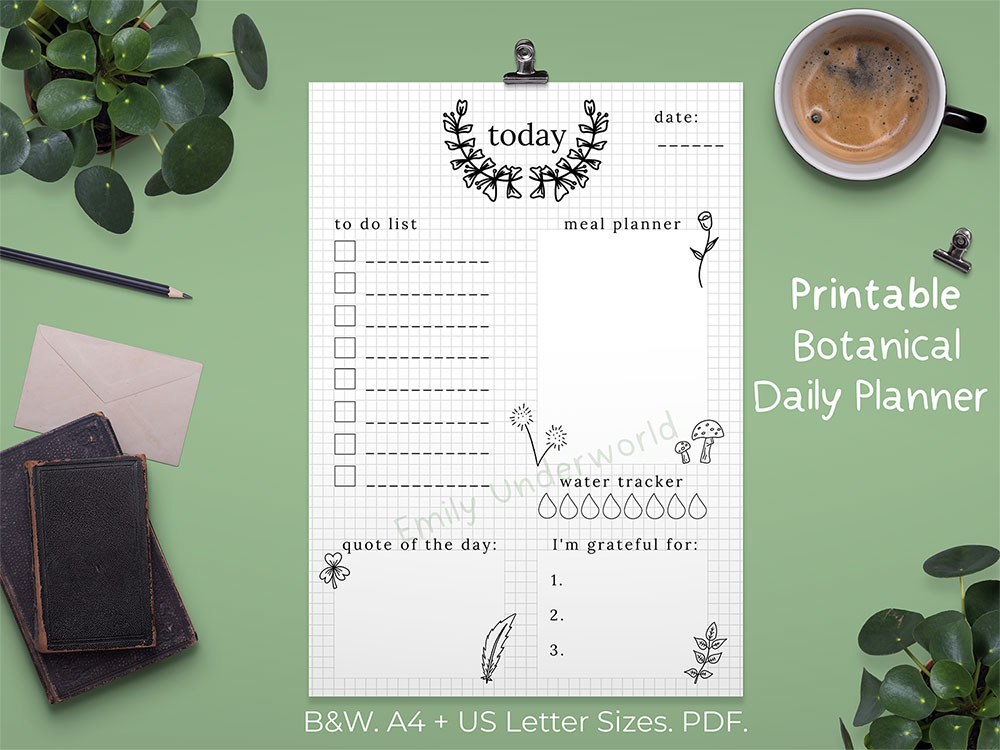 Weekly Planner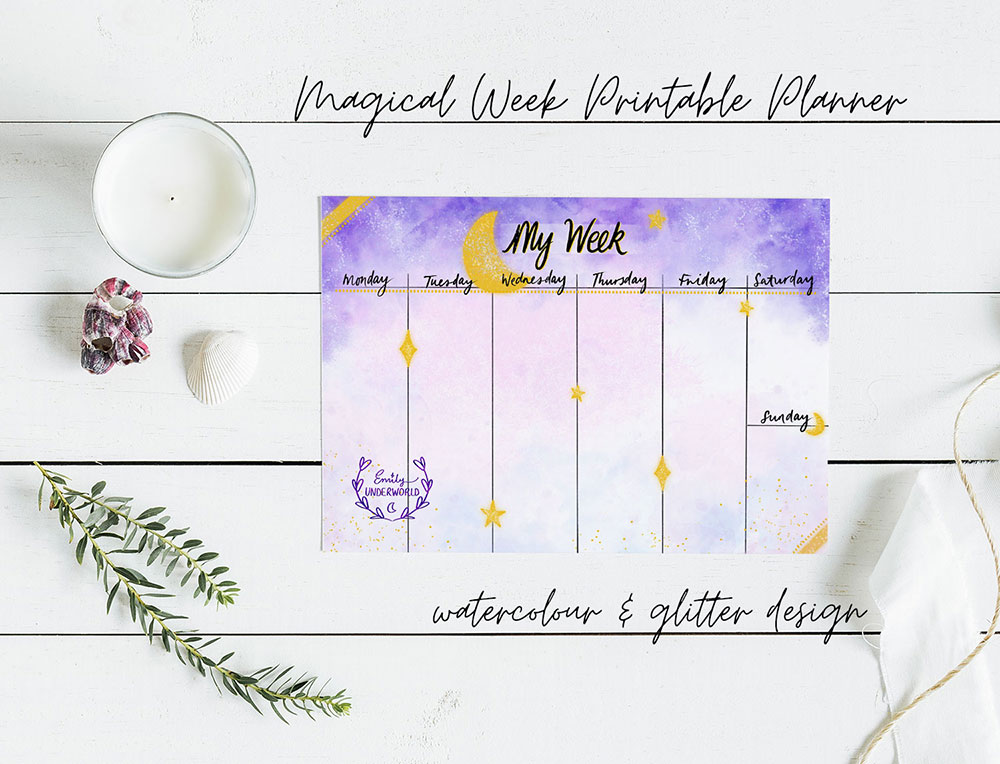 Related Posts: