AD – This blog post "7 Super Simple Autumnal Home Decor DIY Ideas" contains a sponsored link marked by *, and features my products on Redbubble.
Do you decorate your home for the seasons? I'm not the biggest fan of completely covering my home with holiday decorations, but I do like to make some DIY decor for the seasons!
Unsurprisingly, Autumn is my favourite season. My birthday is on Halloween, I'm a witch, and I just adore the whole aesthetic of Autumn. Cosy evenings indoors, spooky films and books, hot drinks, crunchy leaves and a cold breeze. It sparks such joy in me.
Keep reading to find out my favourite Easy Autumnal Home Decor DIY Ideas, and how I decorate my home for Autumn!
Easy Autumnal Home Decor DIY Ideas
Autumn Leaf Art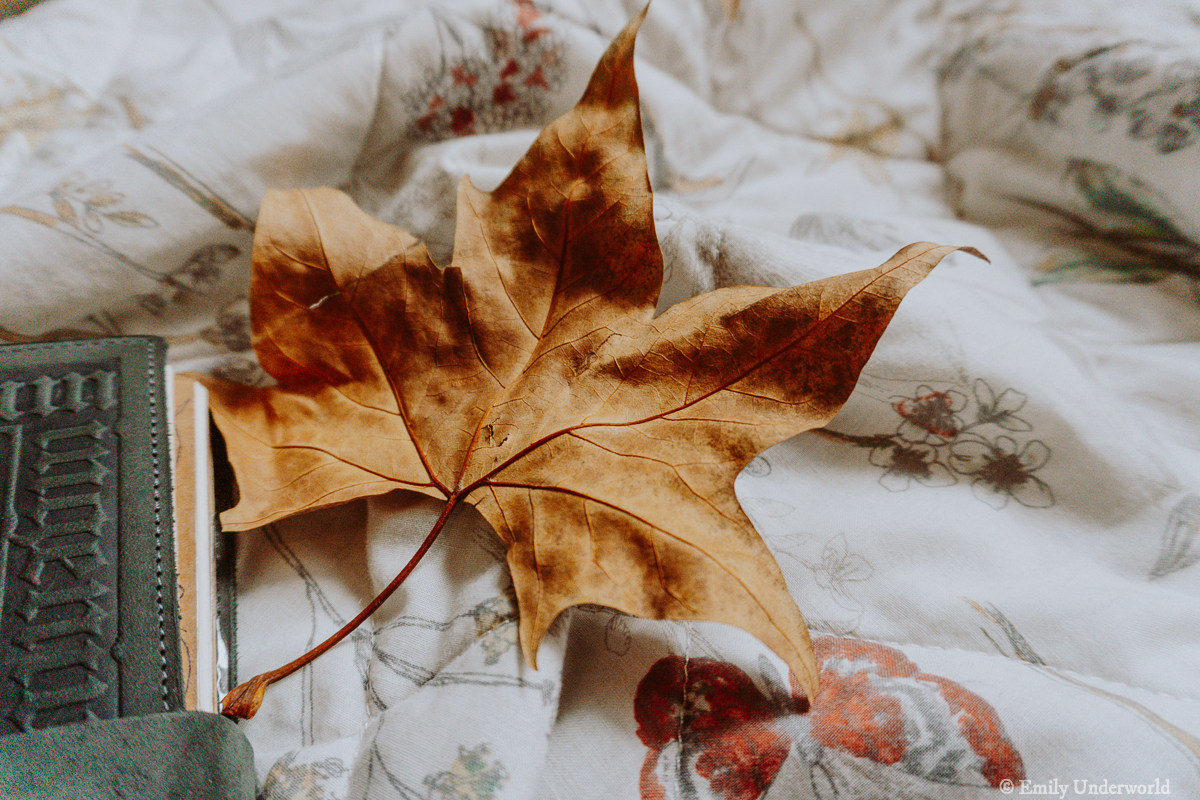 Go outside, collect some fallen leaves, and get creative! There are so many ways you could display leaves, or why not dry some Autumn flowers with a flower press? I'm planning to press some sunflower petals and leaves to create a lovely framed display.
Tower Hamlets Cemetery Park is one of my favourite places to visit in London during Autumn. There's just something about the crunchy fallen leaves. I also have a random stick, and a dried orange slice in my room as decor… don't ask me why, I just like them!
If you don't fancy picking up some real leaves, you could always get a faux autumn maple leaf garland to decorate your space instead.
Fairy Lights
Adding fairy lights to your room, around your bed, or even just in a jar can really make a room feel more autumnal and cosy.
Putting battery-powered fairy lights into an old mason jar or wine bottle is one of the easiest DIY's to do this autumn.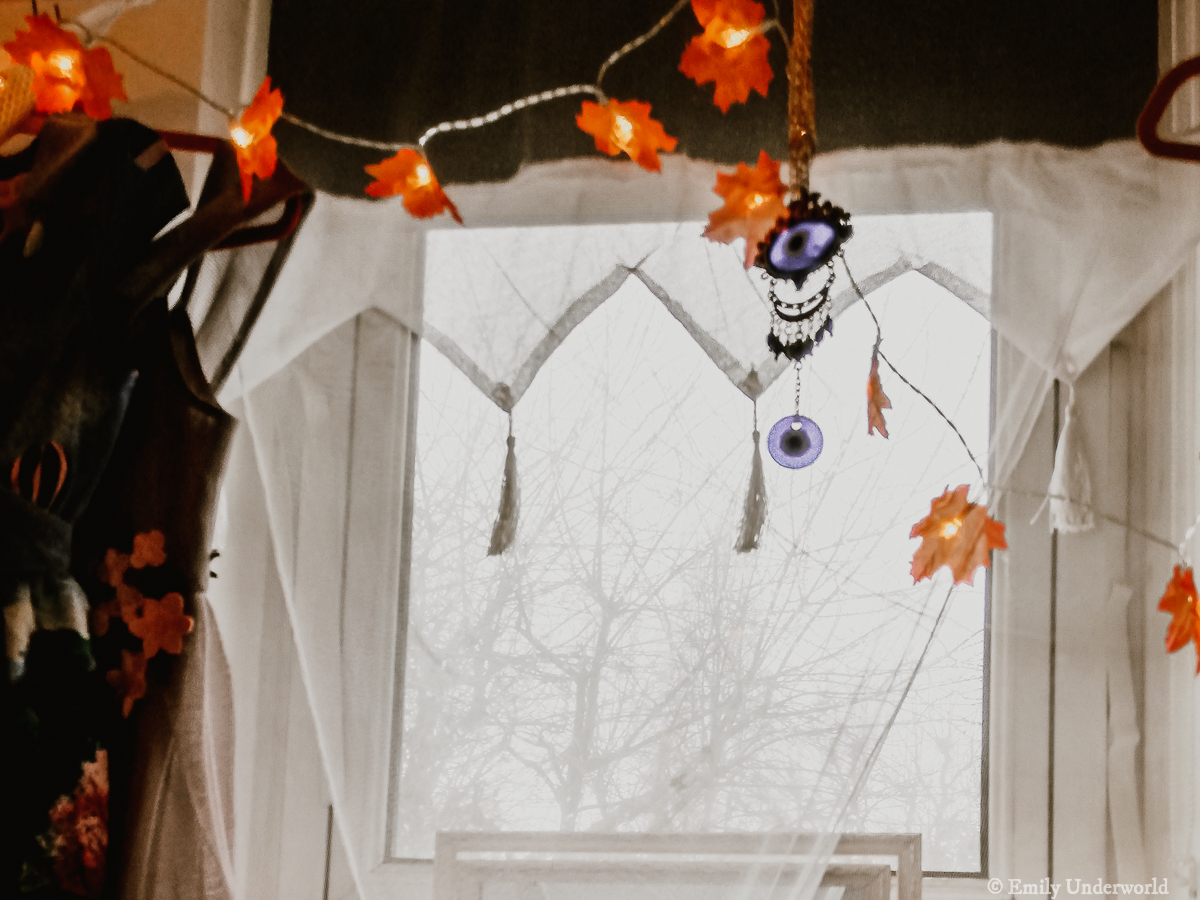 I also have these leaf fairy lights, that I have hung around my bed year-round, so my room is eternally autumn!
Related post: Blaze On Fairy Lights Review. They're ethically made and eco-friendly!
Candles
Even easier than putting fairy lights in a jar… Display some candles in your room! Pumpkin Spice is the perfect autumnal scent.
There's no easier way to make your room look more autumnal and cosy than having candles lit, and displayed on your bedside table, desk, or windowsill.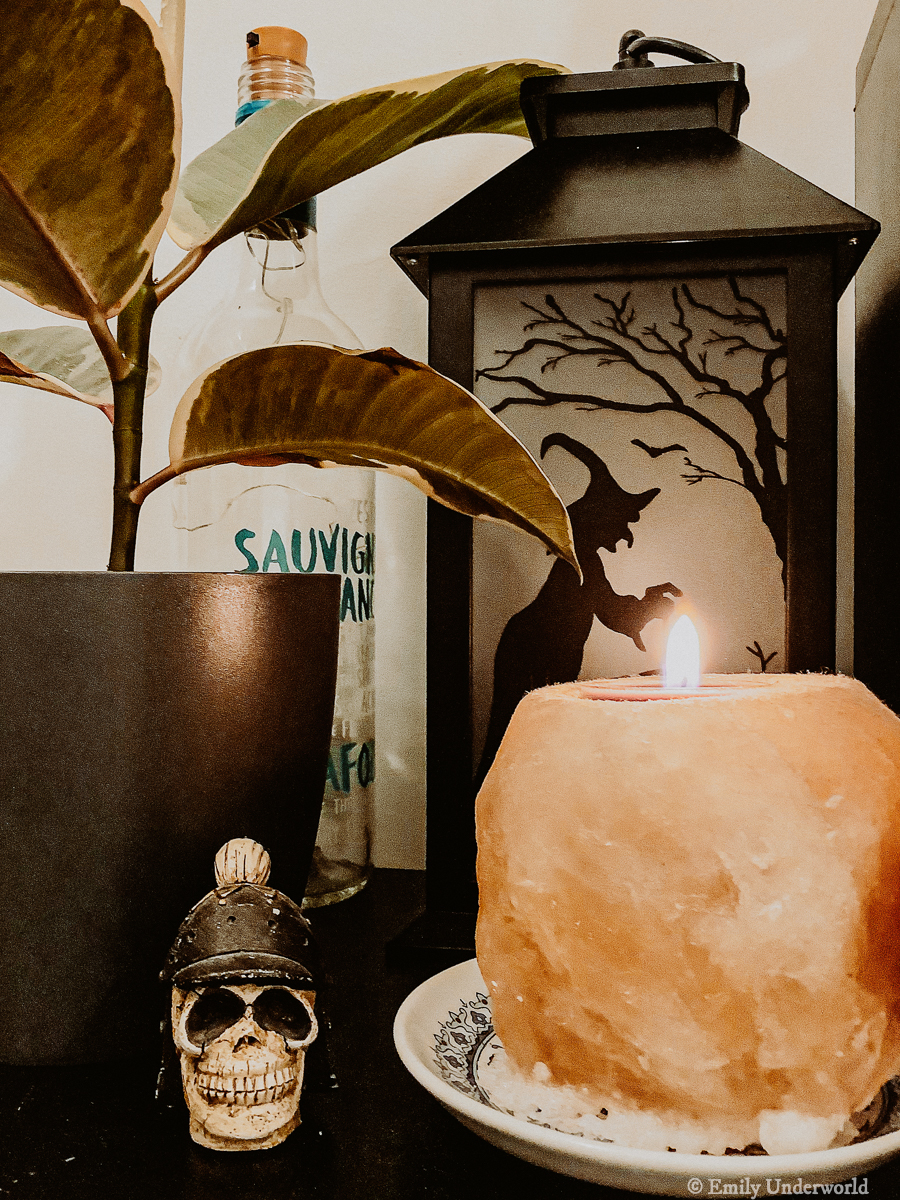 Skulls, Ghosts & Pumpkins
Create some Halloween-themed art!
Have a browse through Pinterest for inspiration, then draw or paint some cute Halloween pictures and stick them up on your walls.
If you can't put anything on your walls (depending on your rental agreement), frame and put them on your desk or windowsill. Make sure to read my post on getting the most out of your rental living space for more ideas.
You could also pick up this autumn harvest collection, and create a lovely windowsill or desk display featuring little pumpkins, acorns, maple leaves, and pine cones for the season.
Mushrooms & Toadstools!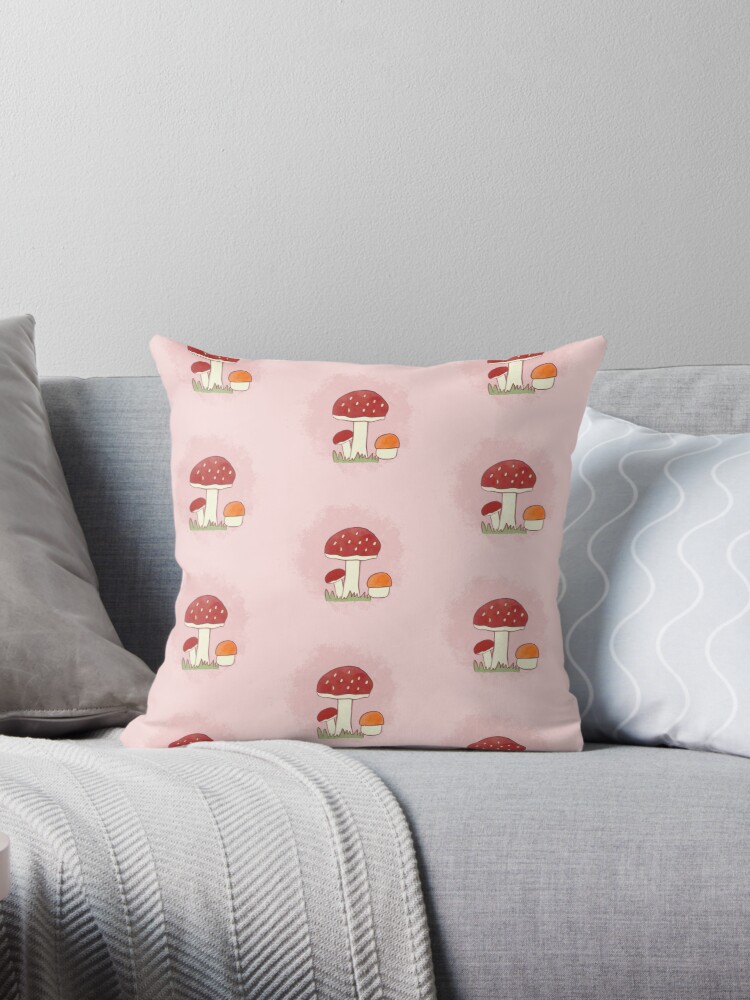 Mushrooms and toadstools are easy to draw, and definitely fit an autumnal aesthetic! Is anyone else really into the mushroom aesthetic at the moment?
Find some cute mushroom pics on Pinterest, and draw illustrations for a gallery wall or desk display!
Oranges, Browns & Dark Greens
Why not switch up your bedding, or add some cosy blankets and pillows? Neutrals, browns, with a bit of dark green and orange are perfect colours for the autumn season.
I adore this watercolour pumpkin duvet set, and this autumnal cushion set!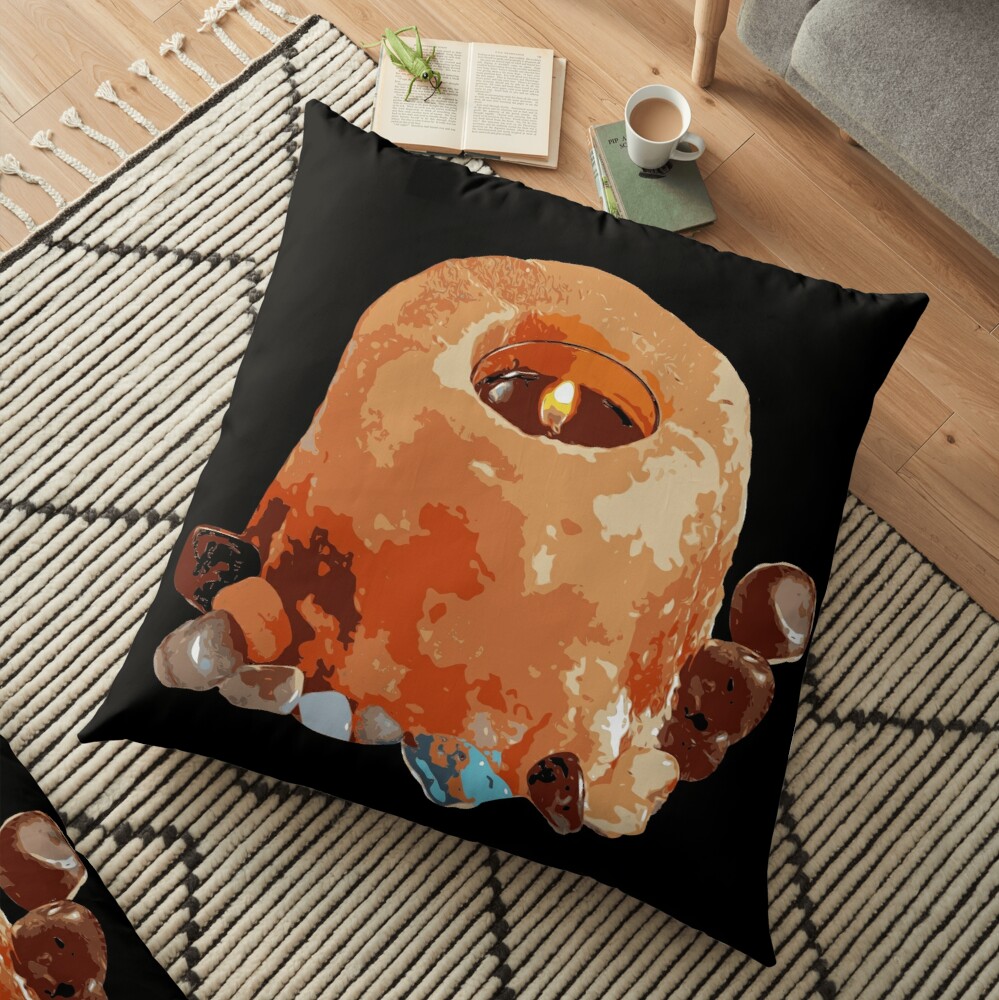 I have a witchcraft collection on Redbubble, where you can pick up my witchy designs as stickers, cushions, mugs, tote bags, notebooks and more.
Dark Wood
In my recent blog post showing my dream home vision board, I mentioned that having dark wooden floor is essential for me. It just gives me dark academia vibes, and adds to my cosy autumnal aesthetic. Plus, it provides such a beautiful backdrop to book photography and flat-lays.
If you don't have wooden floor, why not DIY it? Check out this engineered wooden flooring* for a professional look. If I owned a property, I'd absolutely go for this style of flooring!
---
I hope you enjoyed these Easy Autumnal Home Decor DIY Ideas, let me know how you decorate your home for the season!
For more autumnal home decor DIY ideas, make sure to follow me on Pinterest!
All the best,


Find Me Here: Instagram, Twitter, Pinterest, TikTok, YouTube.
Related Blog Posts: