Ad – this blog post contains gifted items from Living DNA and Sudio Headphones.
Wondering what to buy with your Christmas money and for January birthdays? Did you get any money or gift cards for Christmas and have no idea what to spend them on? The Next sale isn't for you? Same. Don't worry.
Here is a gift guide featuring some awesome things I've been enjoying recently. Find inspiration about what to buy with your Christmas money, and for people who have birthdays in January!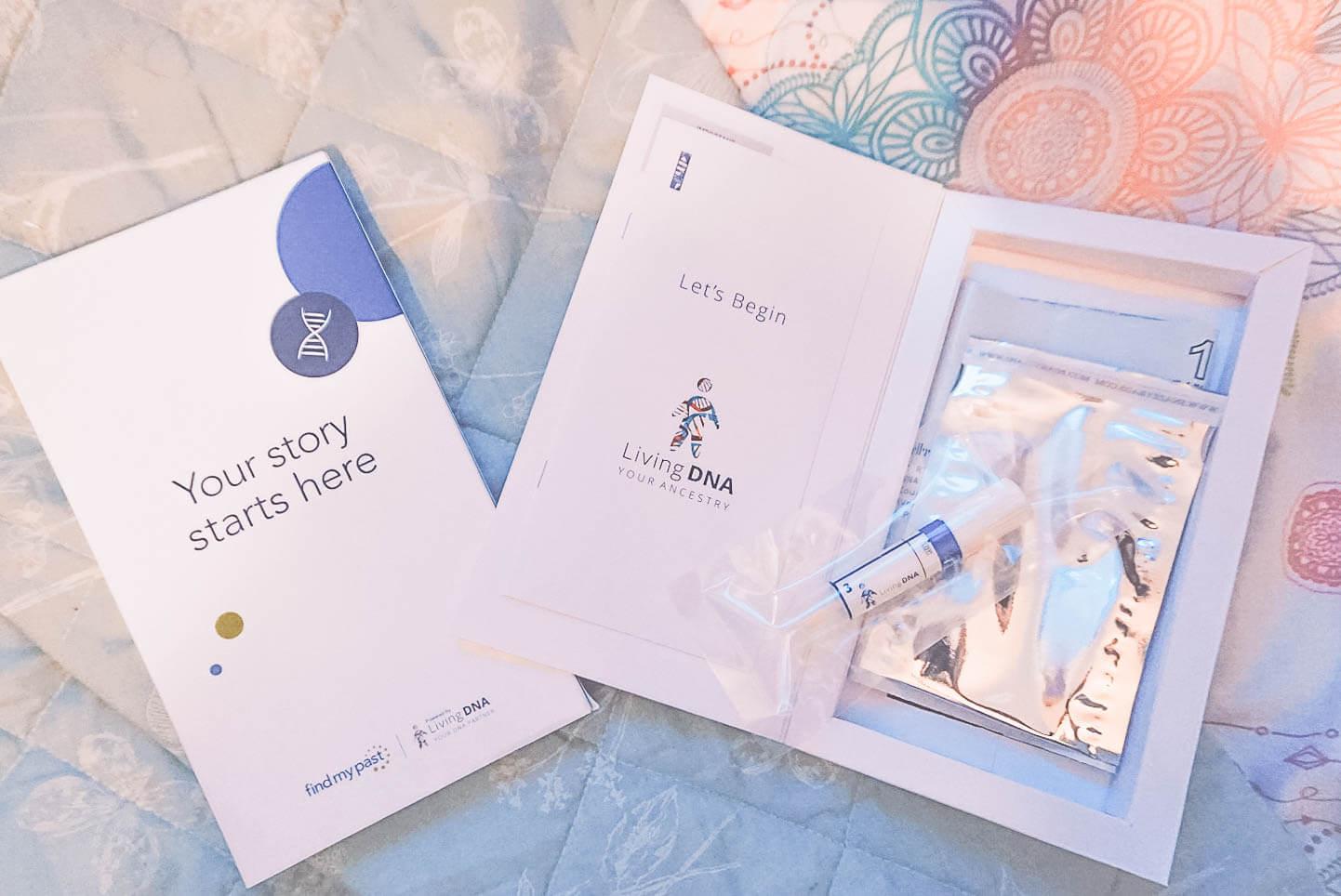 A Living DNA Kit
I don't know about you, but I'd love this as a gift. LivingDNA was kind enough to offer me a test to review, and I can't wait for my results!
It's such a great idea for someone who has everything, and it's always interesting to find out more about your ancestry. LivingDNA tests are £79 at the moment, and apparently, they break down a 'British' result into specific UK regions. This is different compared to other ancestry DNA tests.
I'm getting one for my Mum's birthday in January: it'll be fun to compare our results!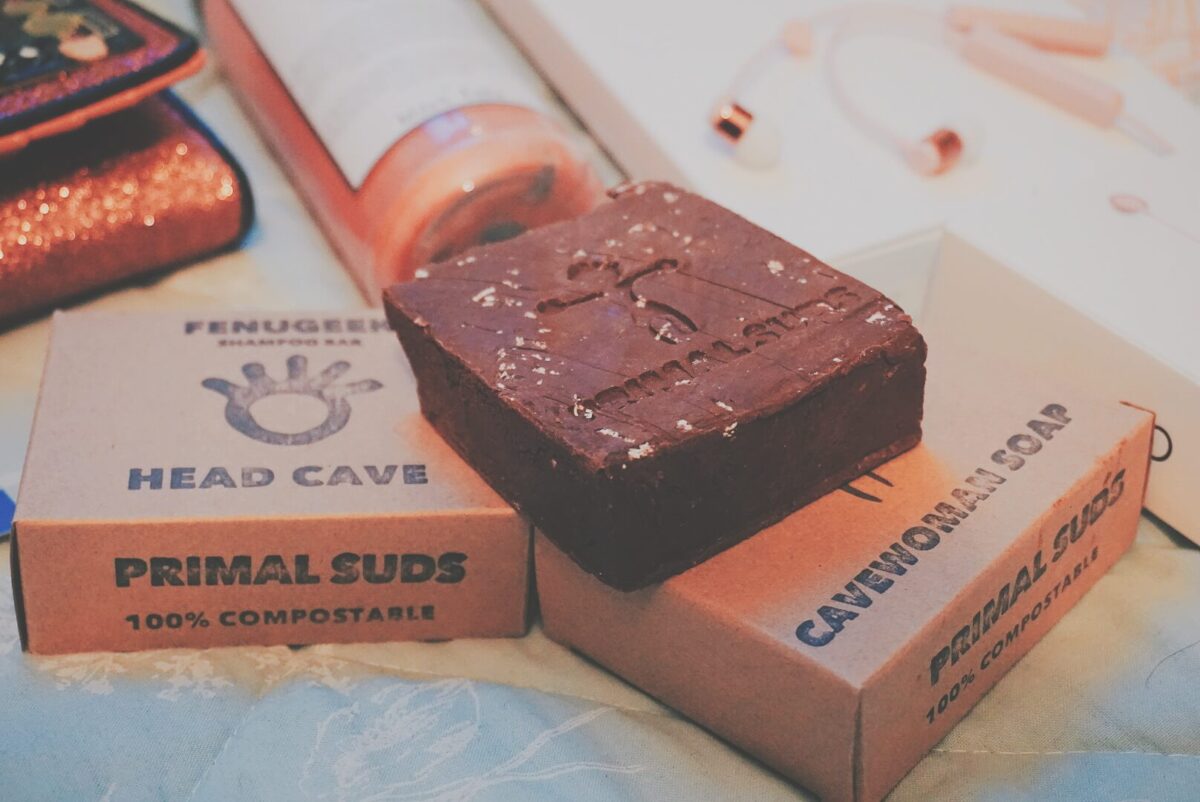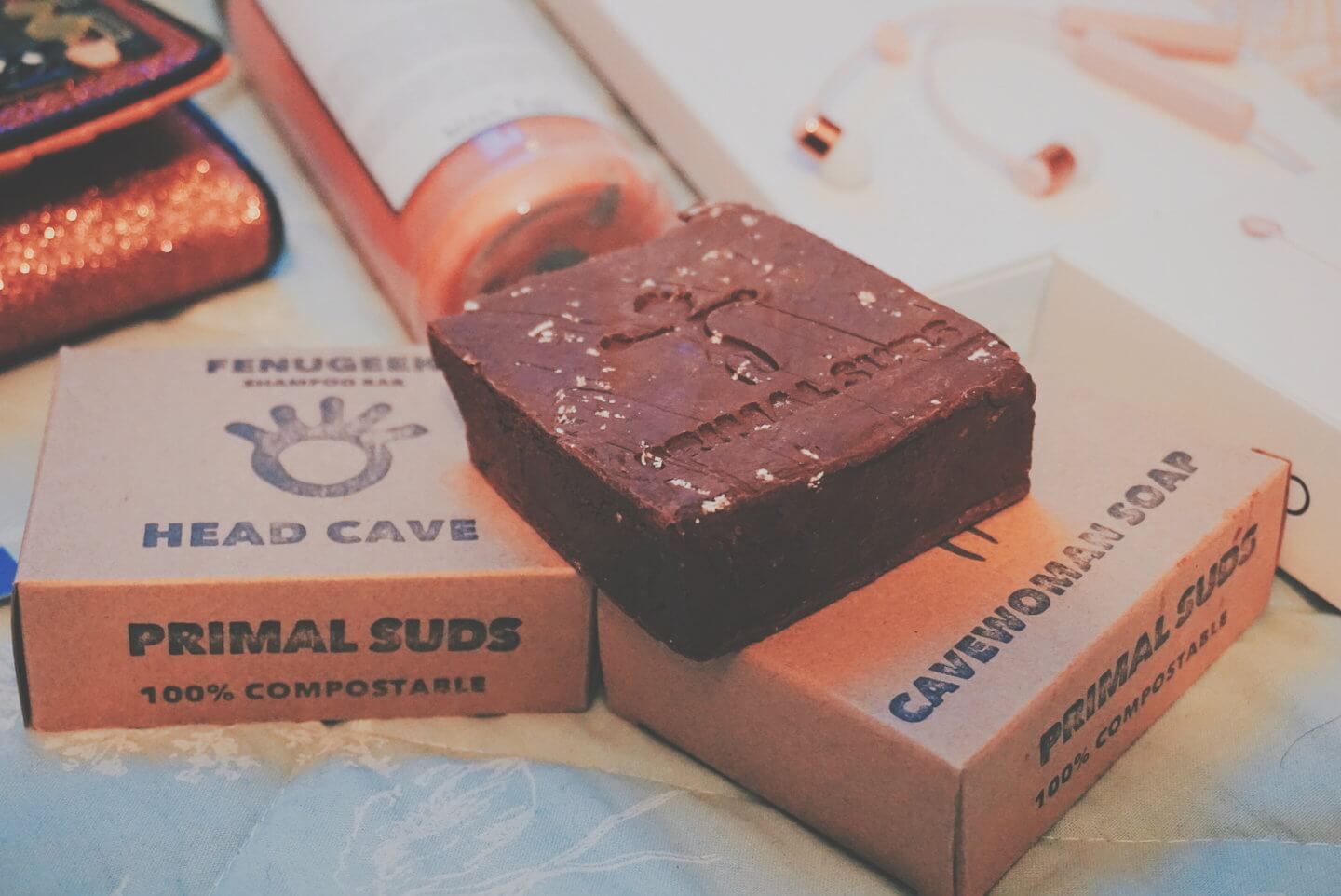 Primal Suds Natural Soaps and Shampoo Bars
I've been into shampoo bars and natural soaps for years now, but I've only recently come across Primal Suds.
I'm very impressed by their products. So far I've tried out two shampoo bars, two soaps, and a deodorant.
Everything smells amazing. The soaps are soft on the skin, and the deodorant works very well! I switched to shampoo and conditioner bars to avoid plastic packaging years ago, but it's taken me a while to find a decent natural deodorant.
Primal Suds use 100% compostable cardboard and paper packaging. Their products are cruelty-free, natural, and have no SLS or palm oil in. I could go on about how wonderful they are, but I'll be writing a full review of the specific products I've bought soon.
Check out my Ethical Lifestyle category for more blog posts about how I've become more sustainable with my shopping. I also have a list of recommended sustainable swaps on my Amazon Storefront, feel free to check that out too.
You can get a box of 5 soaps, shampoo bars, or deodorants of your choice for only £20 with their 'Boxed Off' deal. DO IT. Start off your new year with some eco-friendly choices!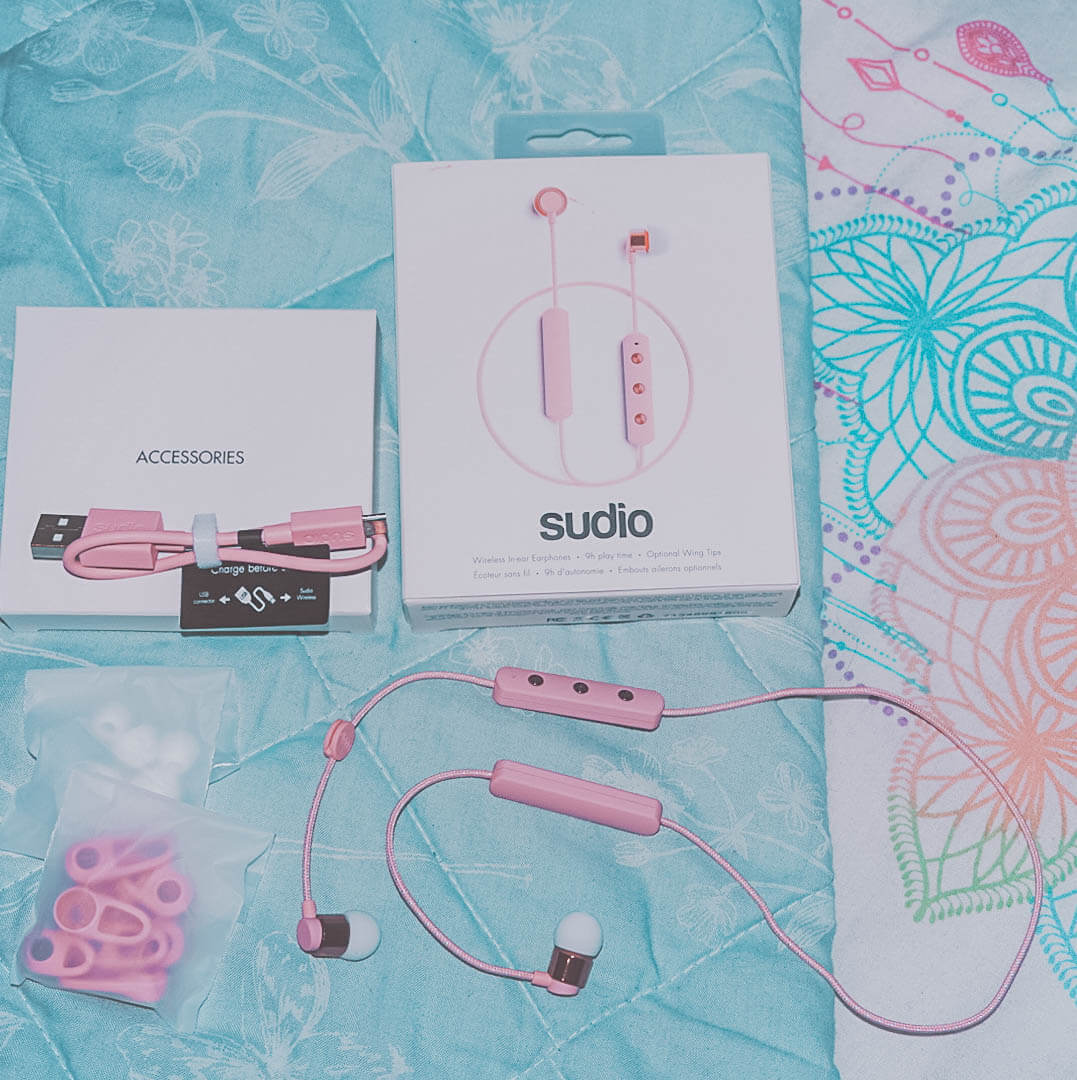 Sudio Tio Wireless In-Ear Headphones
I've been absolutely loving the Sudio Tio headphones over the past few weeks. Not only do they come in pink/rose gold (matching my phone perfectly), but the sound quality is awesome.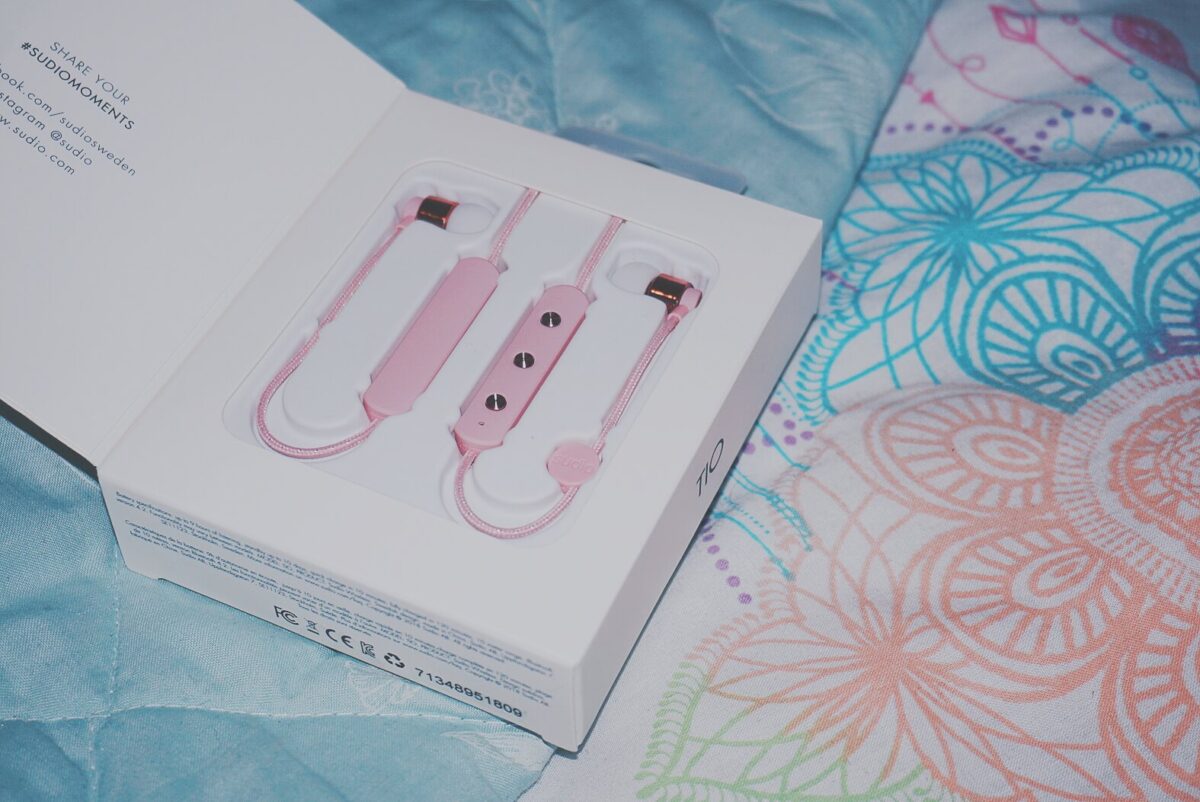 I much prefer using earbuds to big headphones on my commute to work, because they fit easily in my jacket pocket.
The buttons on the cable can be used to play/pause, skip songs, and control the volume, meaning I don't have to get my phone out of my pocket on a packed tube during rush hour.
I'm very impressed with the quality, and I love that they come with several different sized buds for your ears, including clip-on ones for when you're at the gym or out for a jog!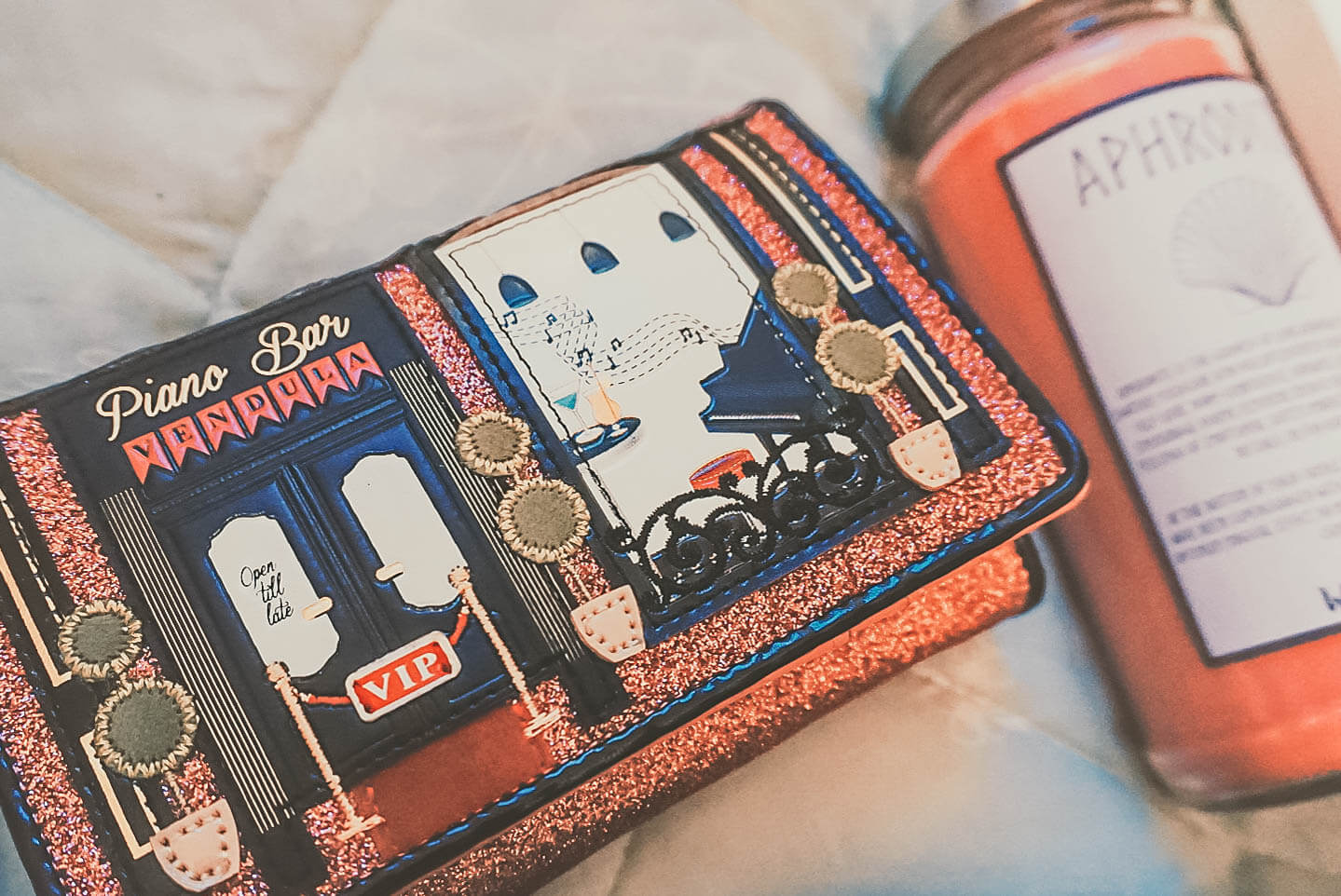 Vendula London: Unique Purses and Handbags
My Mum and I came across Vendula in Camden a few years ago and instantly fell in love with their bag and purse designs.
I bought Mum a retro diner-inspired purse, and she got me the beautiful glittery piano bar purse featured above.
Honestly, just take a look at Vendula London's website for the most unique bags you've ever seen! They're a perfect gift idea for anyone who loves cute and quirky designs.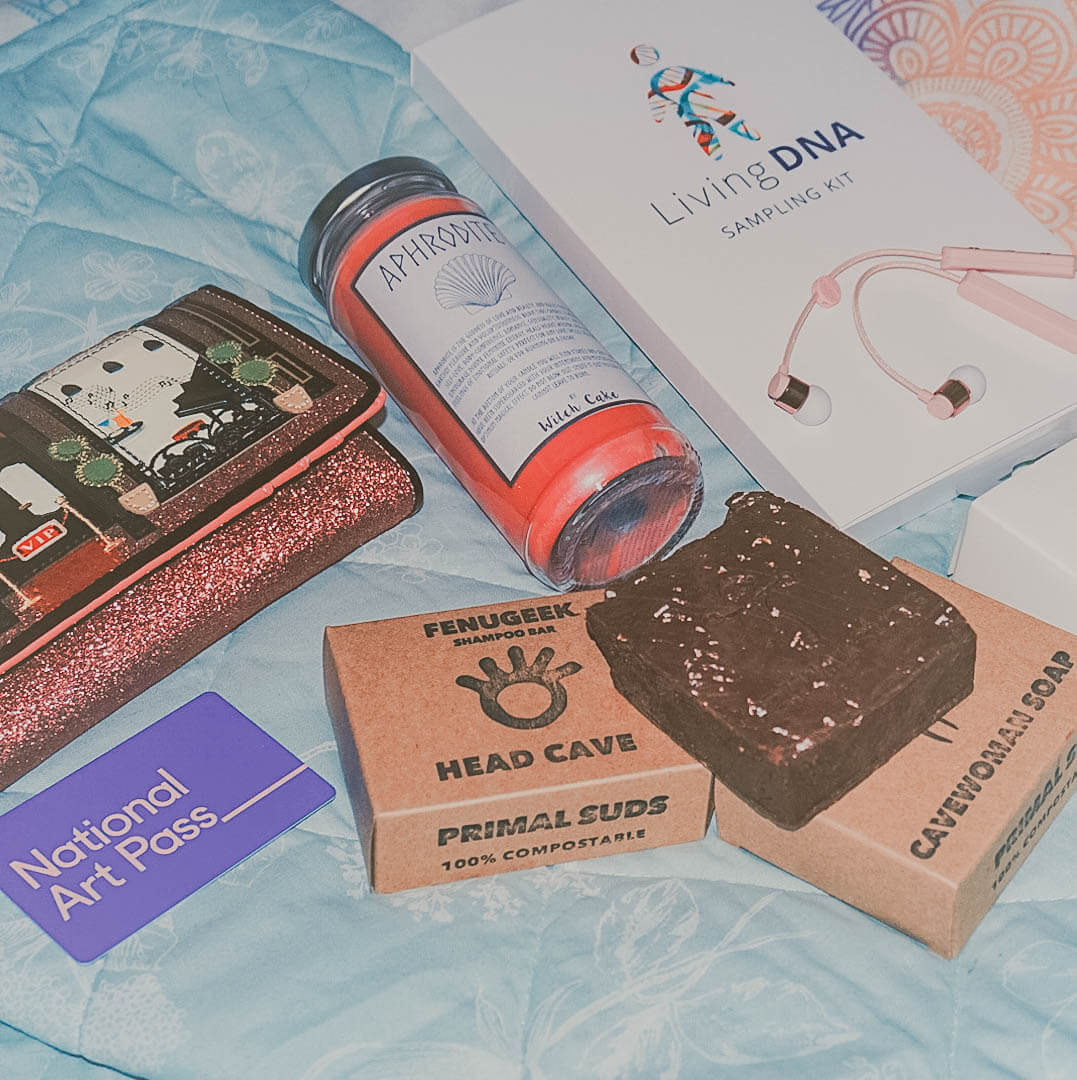 A National Art Pass
If you're into arts and culture, make sure you check out the National Art Pass by Art Fund. As I go to quite a few exhibitions with my Grandad each year, it's definitely been worth it to invest in the National Art Pass.
It gets you free entry to over 240 different museums, art galleries and heritage sites. You can also get 50% off many exhibitions and discounts in museum shops.
This only cost me £34 for a year because I'm under 34 (£67 for those above 34), and they've also got discounts for joint memberships or families.
They have a gift option as well, which would be perfect for any arty person with a birthday in January. It's wonderful, I can't recommend it enough.
If you're still wondering what to buy with your Christmas money and for January birthdays, this is a great option. Start your new year with art and culture!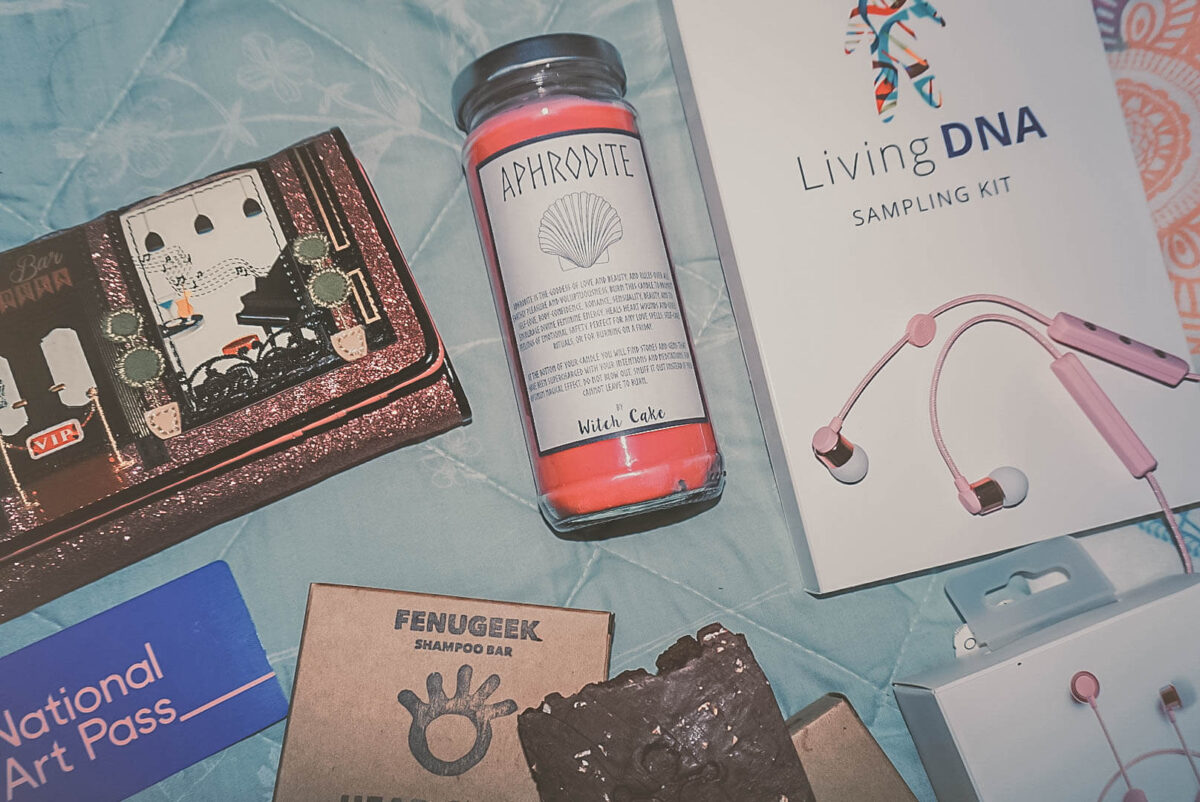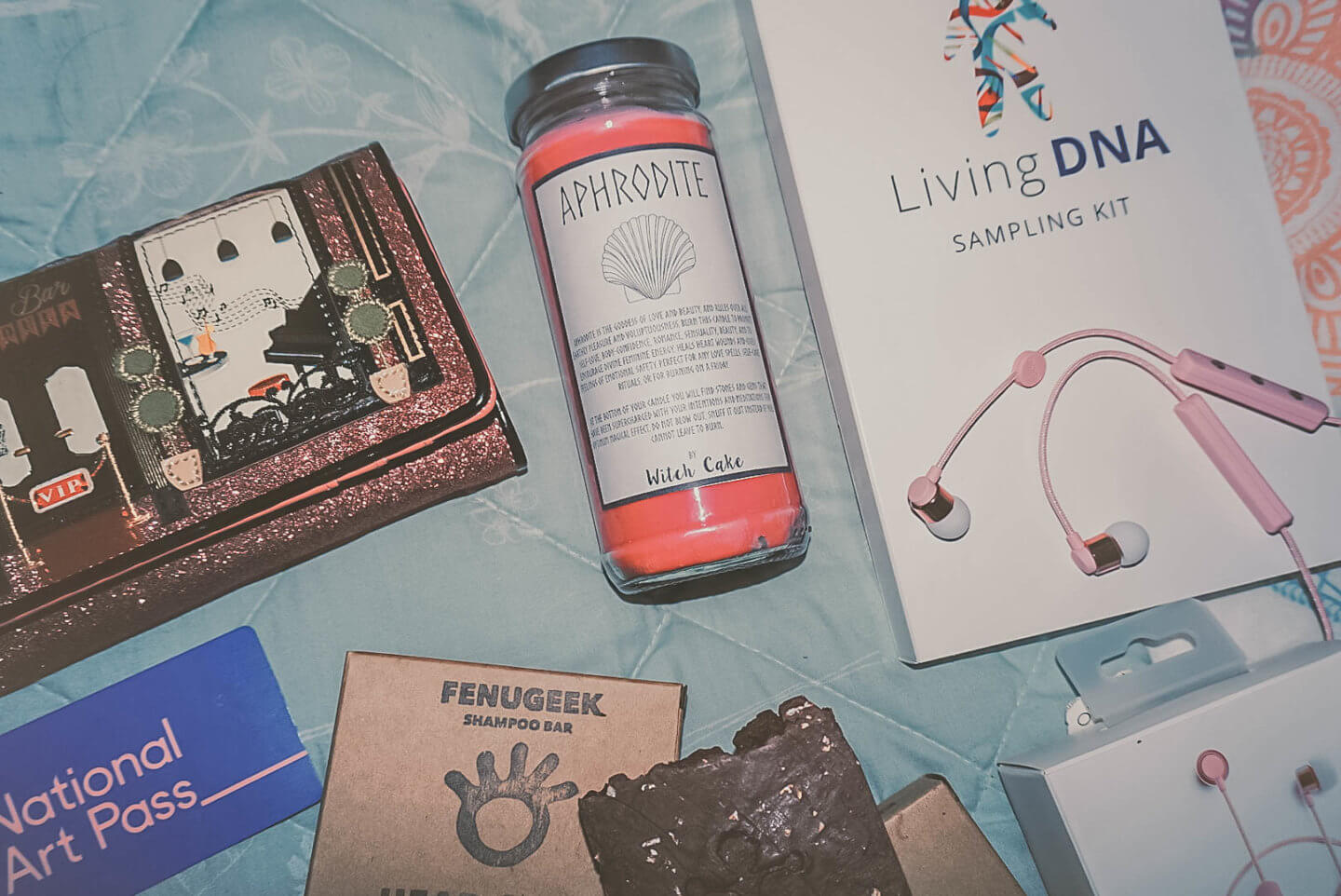 A Handmade Magickal Candle
You can't really go wrong with a handmade candle, especially one of these beautiful Greek-goddess-inspired magical candles by Holly at Witch Cake.
I bought an Aphrodite one for a friend: the smell is spectacular, all from 100% essential oils and soy wax. I also treated myself to Holly's Persephone candle, it's glorious!
These candles burn for 50+ hours, they're 100% vegan, and even have surprise crystals at the bottom so you can continue your magick!
Holly's goddess candles are £18.99 plus shipping, head over to Witch Cake to buy one.
Are you interested in Magick, Witchcraft, or the Occult? I've got a whole category of blog posts that might interest you.
Support an Independent Artist and Treat Yourself or Someone Else!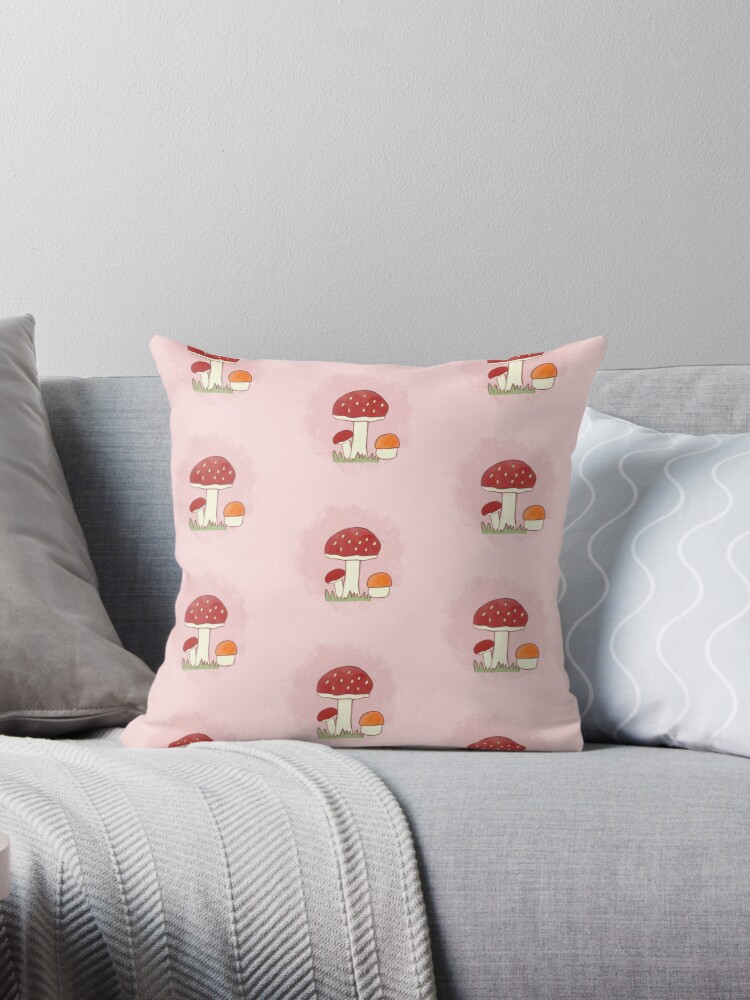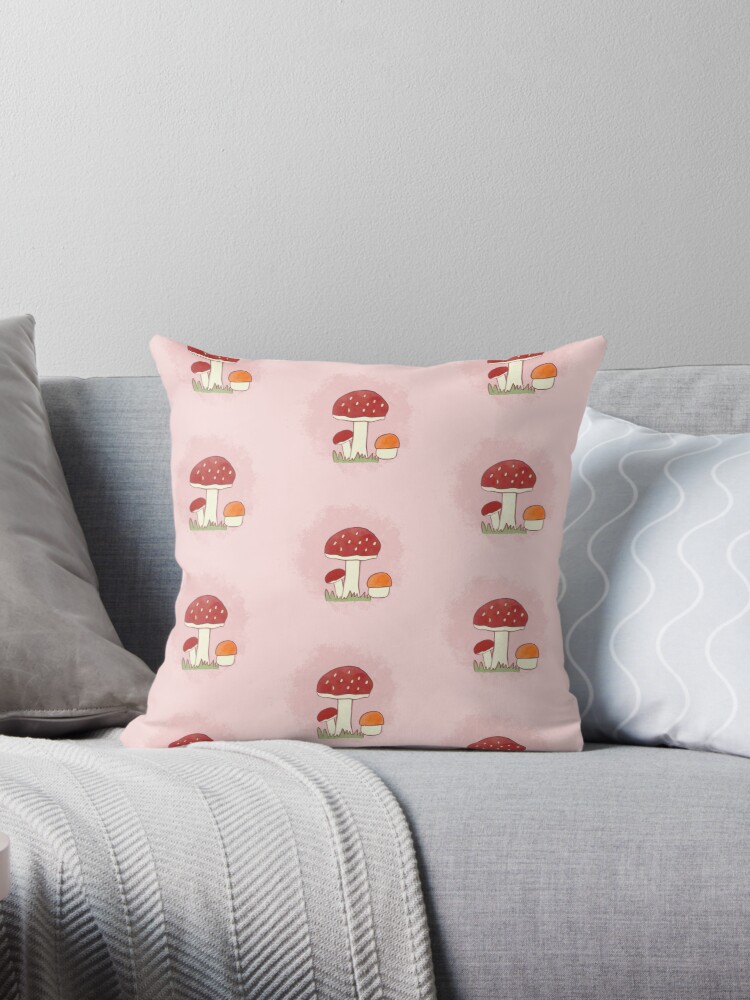 Why not choose to support an independent artist and get yourself something lovingly designed? I always try to purchase my gifts from independent artists on Etsy, Redbubble, or their own websites.
You're helping someone live their dream, while treating yourself or a loved one to something unique! It's a win-win.
I design stickers, prints and homeware gifts in my free time, I'd love it if you'd check out my Redbubble.
Have a read of my Feminist Art Prints blog post to see some of my favourites on Etsy. I love a good feminist art print to brighten up my space and inspire me.
I hope you enjoyed this impromptu gift guide and found some ideas about what to buy with your Christmas money and for January birthdays. Treat yourself, or someone else!
You can find all my other Gift Guide blog posts here if you're still stuck for inspiration. I also have an Amazon Storefront, where you can shop my favourites!
All the best,


Find Me Here: Instagram, Twitter, Pinterest, TikTok, YouTube.
You May Also Like: