Hola from Barcelona! I've been really busy these last few weeks with a trip to Rome and now Barcelona! I'm having an amazing time, make sure to keep up with me on Instagram. There'll be lots of new content from me when I'm back, but for now I've got a guest post. Finding a job as a student can be hard, without any work experience and awkward availability around lectures. Lots of my friends have worked in bars or restaurants around their degrees, it can be a great way to earn a bit of extra money alongside your loan. Here are a few tips… Oh, and the pictures are from this awesome German bar we found in Barcelona!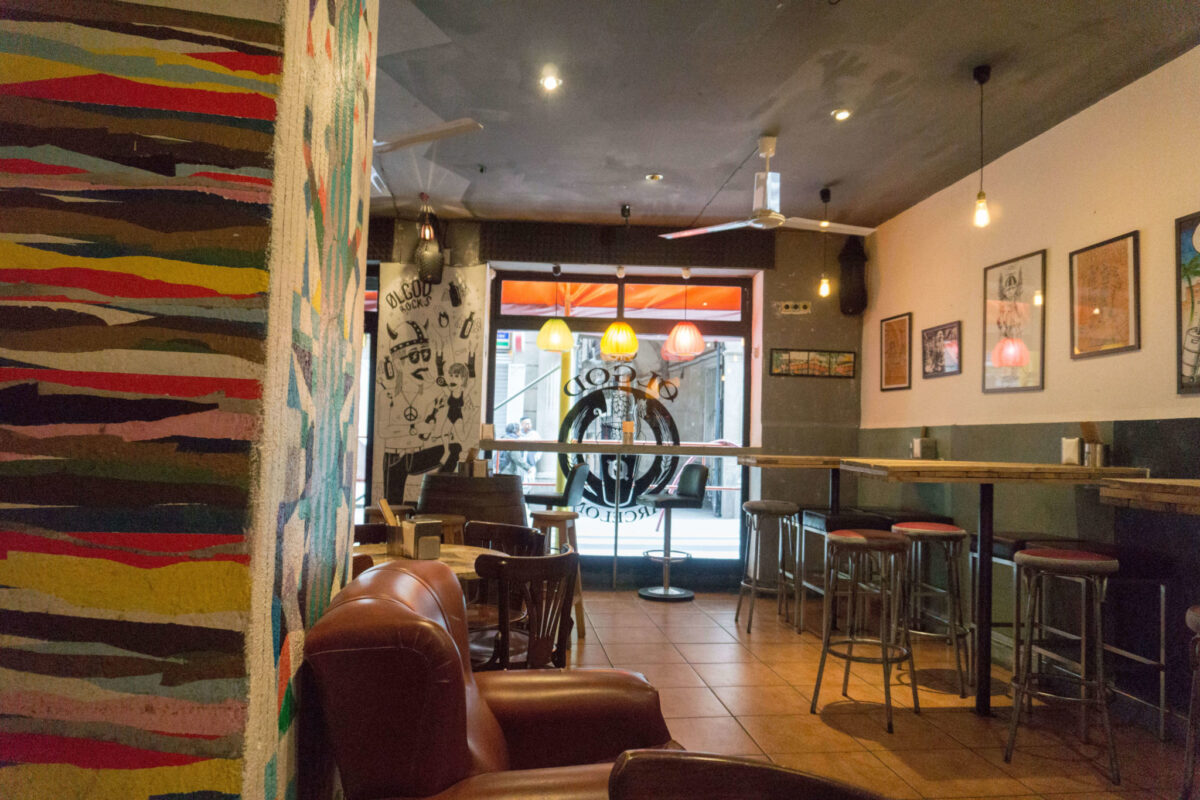 If you are interested in a job as a waitress, whether part-time or full-time, there are always jobs being advertised. You may have handed your CV into many restaurants and bars and heard nothing back, but now you can find waitressing jobs online from the comfort of your own home. Here are three easy ways in which to do so.
Asking Friends
Many waitressing jobs are found through friends and family, especially in smaller restaurants and family run businesses as people trust word of mouth or cannot afford to advertise online. Use social media as a tool to find a job. Use your status on Facebook or Twitter to ask if anyone knows about any waitressing jobs that are going that you don't know about. Even someone you may not have actively talked to for years could help if their work is looking for employees. You may even find friends asking if anyone is looking for a waitressing job and often this cuts out the middle man of a job advertising website and can make it easier to get an interview rather than waiting around for weeks.
Using a Job Search Engine
If asking around is getting you nowhere or you live in a big city such as Manchester or London, there will be many waitressing jobs advertised through search engines. Ensure your CV is up to date with all relevant information, but do not lie. If you have never waitressed before, many places will take you on and train you, but if you say you have experience and then make mistakes you are more likely to get caught out. Be open and honest and use terms such as "fast-learner" and "hard worker".
Many job websites are great for finding jobs to meet your criteria too. Websites such as Indeed, which you can also get as an app on your phone, allow you to search within so many miles of your current location. This is a great way to ensure you don't apply for a job that you will not be able to travel to. You can also choose part time or full-time categories, therefore this saves the hassle of applying for a job and then realising there isn't enough or too many hours. Try to add a message or cover letter on your application; this shows you have put a little more thought into it than simply pressing apply. Adding something personal about the business can be a great touch.
Other Websites
There are more than just job search engines available for finding waitressing jobs and sometimes this is people's downfall in finding a position sooner. Many restaurants and bars may advertise waitressing jobs on their website, therefore regularly check any places you'd like a job. Google is a great tool here; if you search for restaurants near you and follow on to their websites you can see if they have any vacancies from there.
There are also websites that offer waitress jobs for those who want to start instantly as a temporary waitress. This could be handy in adding a few extra shifts if you aren't getting the hours you need now or as a job until you find a permanent one. Always check social media too, as some businesses may post when they have vacancies and are looking for waitressing staff.
Finding a waitressing job has never been easier with the use of the internet. Ensure your CV is relevant to waitressing and be honest about experience and hours that you can work. If you are a student, take into account the days when you have University, you do not want to be working till 1AM with a 9AM lecture.
All the best,