I've been blogging for seven years as of January 2021. Seven years on this little website!
It's easier than ever to start a blog these days, no coding knowledge required. Today I'm sharing some advice on how to grow a lifestyle blog in 2021, including how I invested in my blog, whether you need a blogging niche, and how to find sponsored blog post opportunities.
I actually started my first blog when I was around 12 or 13 years old. It was a website I completely coded myself, and I wrote about TV shows I liked… mainly The Vampire Diaries. That blog is long gone, but it sparked a joy for writing and graphics design in me!
It's been a long journey of highs and lows, but overall, blogging has been a wonderful experience. I am so glad I decided to set up this blog during my A-Levels, documenting my experience through university and sharing my hobbies with the world. I've made some great friends, and blogging has given me a sense of purpose during my darkest times.

How To Grow a Lifestyle Blog in 2021
To Niche Or Not To Niche?
Over the years, my blogging niche has definitely changed! I started this blog to solely share things to do in London, aimed at students on a budget. I then began sharing more tips for student life, including studying, student discount deals, and ways to decorate university halls bedrooms.
My blog eventually evolved into a more general 'lifestyle' blog, with a focus on wellbeing and creativity. After graduating from my Master's degree last year, I'm no longer a student, so it naturally made sense to move away from that niche a bit.
If you're thinking of starting a blog in 2021, or you're a new blogger, you might be worrying about whether to focus on a niche or not. Here's the thing: you don't really have to. Sure, you may want to be known for a specific topic, or perhaps you're an expert in one thing. That's great, but if you write predominately about travel, then decide you want to share your favourite books of 2020 or a self-care checklist… by all means do it! Some of your readers may not be interested, but others will be. We're all multi-faceted humans with many interests, and personally, I love it when my favourite bloggers branch out into new topics.
How I Invested In My Blog
The biggest investment you'll ever make in a blog is your time.
It takes a lot of time to write content, edit, proofread, promote on social media… not to mention learning new skills like SEO, photography, making graphics or even coding if you want to get really technical! Creating your own blogging schedule you can stick to is essential: find out what works around your schedule and responsibilities.
Over the years, I've made some financial investments in my blog too. These include my domain and hosting, several WordPress themes (until I finally found one I love), photography tools and a few ebooks to help me grow. You can find my favourites on my blogging tools page if you're interested.
When it comes to investing money into your blog, think about what you want to achieve from it. If you want to increase your blog views, have you tried working on SEO or Pinterest first? Paying for ads on Google or Facebook might not be worth it, especially if you don't have a clear plan. I currently reach around 30,000 monthly sessions on this blog, almost entirely from Pinterest and organic Google searches. No paid ads required!
Another way to decide what to invest in is to consider your strengths and weaknesses as a blogger. If you love photography, maybe investing in a camera and editing software is right for you. I love editing photos and recently purchased a stunning backdrop for my product photos to play around with… It'll be unveiled soon! If photography isn't your thing, you could consider investing in a styled stock photo library instead to level up from free stock photos.
If promoting on social media or Pinterest sounds like your worst nightmare, hiring a VA (virtual assistant) to create and schedule pins or tweets could really help you out, giving you more time to focus on what you enjoy: writing blog posts.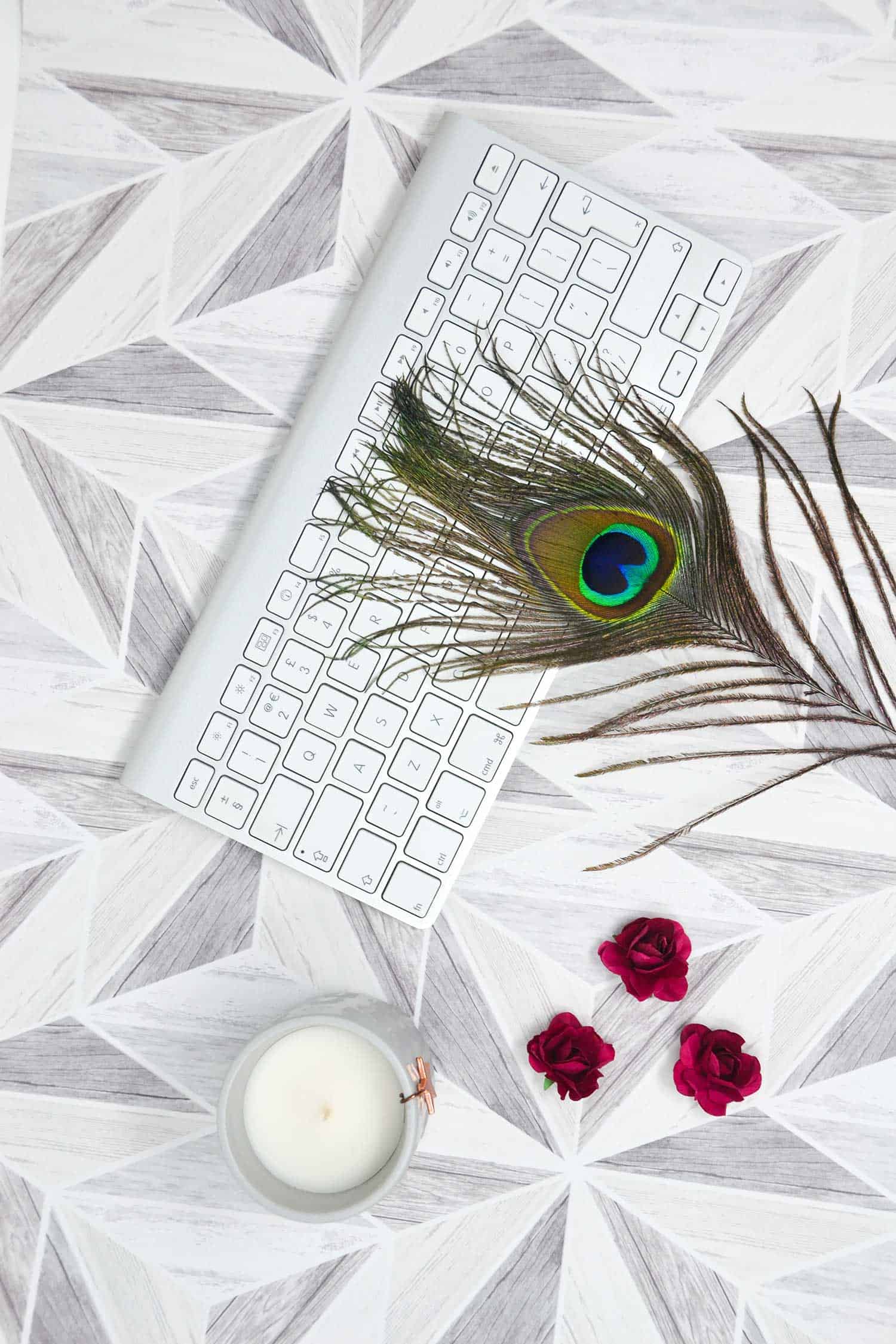 Where To Find Sponsored Blog Post Opportunities
My number one tip for blog post opportunities is to make yourself easily reachable. Set up a dedicated email address for blogging. You can easily create one with your website host: for example, mine is contact@emilyunderworld.co.uk. Make sure to put your email address in your Twitter and Instagram bio, PR's don't want to search your blog to find out how to reach you!
There are Twitter hashtags like #bloggerrequest and #bloggerswanted, Facebook groups to find blogging opportunities, and dedicated platforms for connecting with brands.
My favourite platform at the moment is Intellifluence, and I'm surprised that more people don't know about it! Over the past few weeks, I've managed to book in $300 of upcoming sponsored blog work. On Intellifluence, you can set up a profile and fill out your info (e.g. social profiles, the minimum price you'll accept, photos of your work, and topics you write about). Then head to the marketplace to find opportunities to apply for. What I like about using Intellifluence is that everything is managed on their platform. There's a messaging system, and once you're accepted onto a campaign, all the info is easy to refer to, e.g. requirements, links to include, and deadlines. For me, it's a lot easier than scrolling through a thread of emails.
Connect With Other Lifestyle Bloggers and Learn From Them
Your biggest resource on how to grow a lifestyle blog in 2021 is to learn from your favourite lifestyle bloggers! What do they do? How do they promote their blog posts?
I enjoy reading other blogger's income reports and tips, I even write notes when I find ideas I want to try out. Reading blogger or influencer interviews is a way to plan your own journey and figure out how to progress. How did they turn their blog into a job? What can you do to reach your goals too? Remember that while comparison can be negative, it can also be positive: when you learn from someone else. Her success isn't your failure!
Articles about influencer marketing technology can be incredibly helpful too, especially as the trends and tech tools are evolving so quickly! The biggest trend at the moment is short-form video, thanks to TikTok, Instagram Reels, and now YouTube Shorts… but what's next?!
Connecting with other bloggers is a great way to make friends, as well as have people to talk to about blogging things that your friends and family might not understand. If I'm having a period of low motivation, or struggling with a blogging task, chatting with my blog pals is how I get through it! We all need a bit of hyping up every now and again.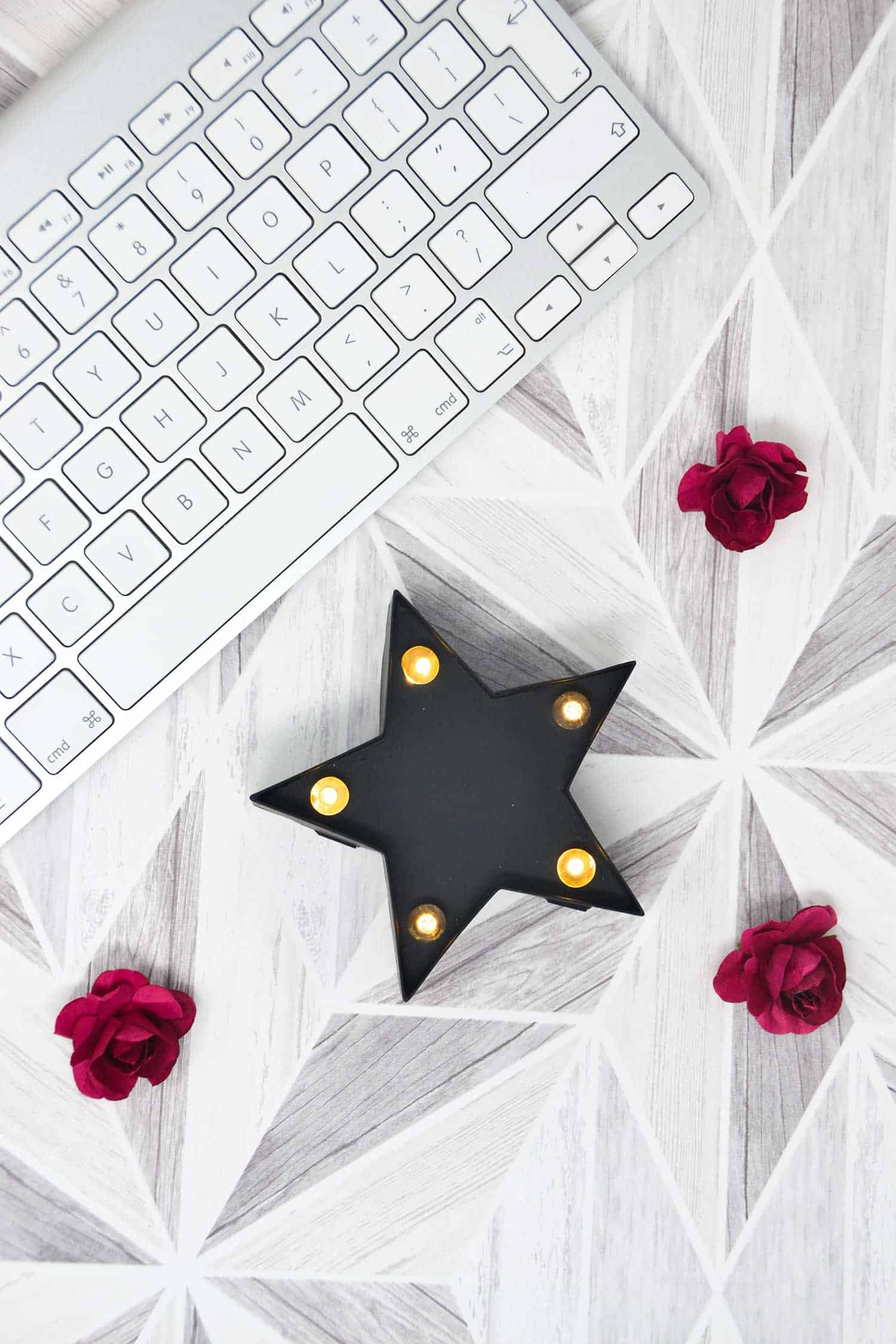 Blogging Full Time Can Be Lonely
Blogging can be lonely, especially if it's your full-time job. One of the main things I miss about working in an office is just having many people to chat to and interact with throughout the day. I see my blog as a part-time job because I don't make a full-time income from it, but I do dedicate a lot of time to blogging and earn extra money from it so it's a bit more than a hobby.
You may know that I work in two museums for my day job, an industry that was heavily affected by the pandemic. Over the past year, I've been on and off furlough, and the museums have mostly been closed to the public.
2020 gave me a lot of time to work on my blog, which I love doing, but the lack of social interaction had a very negative experience on me. Not to mention being unable to see my friends of course! If you want to turn your blog into a full-time job, it's really something to think about: are you happy to work by yourself, or do you thrive in an office environment? Having other bloggers to talk to can make a huge difference for your wellbeing! Once the pandemic is over, you could always consider a co-working space too.
I hope these tips on how to grow a lifestyle blog in 2021 helps you out, whether you want to turn your blog into a full-time or part-time job, or if you're a hobby blogger. If you're looking for more advice, make sure to check out my other blog Internet Wages, where I write about freelancing and blogging in more depth.
All the best,


Related Posts:
Pin This For Later?