Happy Sunday!
Today I have a lot of studying to do, reading for my lecture tomorrow, and I've decided to bake some cupcakes with the kids I tutor next door, because it's their birthday tomorrow (they're twins). However, I've found a little bit of time to play with my new makeup…
I recently won a Kat Von D Saint and Sinner Eyeshadow Palette, thanks to the lovely Emma Inks, which arrived this week. I've been at uni and work all week, so I haven't really had a chance to have a look at it… until today.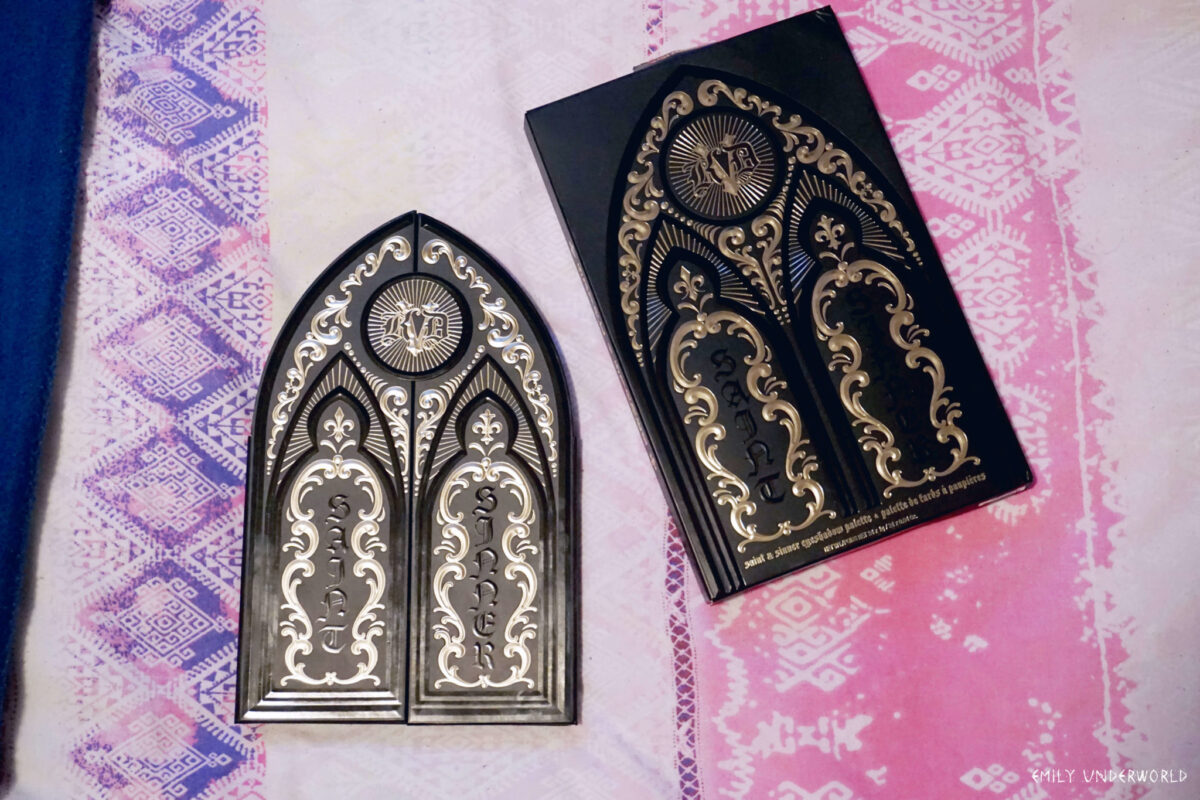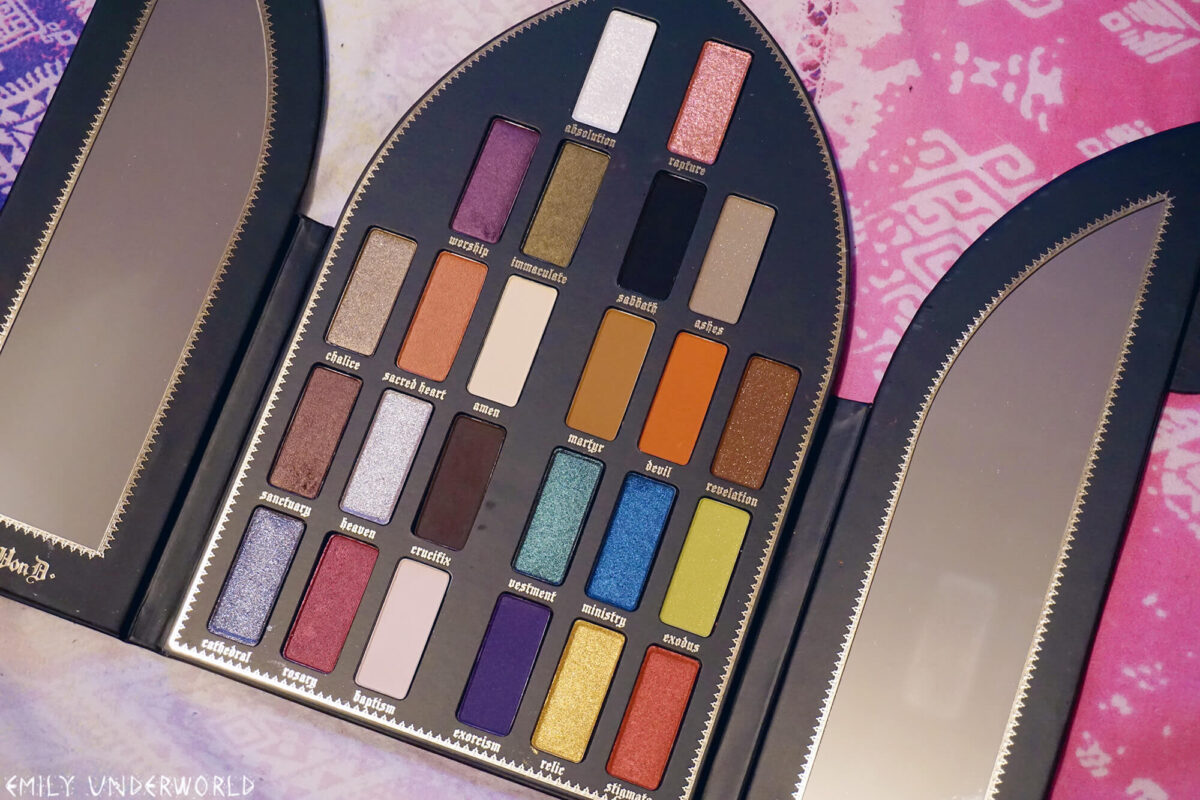 FYI: I've never had an expensive eyeshadow palette before (yes, I've never tried an Urban Decay Naked palette), with the exception of some Benefit christmas sets when I was younger. This was a completely new experience for me: I never wear eyeshadow usually, I don't have any eyeshadow primer, and I wear glasses so I usually don't bother with eye makeup (except mascara). Oh, and I've never tried any Kat Von D products. I'm such a fail of a blogger, but hey I'm being honest.
With that bit of context, here are my first thoughts…
The packaging is absolutely beautiful, and so me. I love the gothic-y cathedral window design, and the names of each colour.
There are 12 'Saint' colours, described as "dreamy, effortless and romantic", as well as 12 bold, pigmented 'Sinner' colours, which is perfect for every kind of look I could ever need.
It's not very practical to travel with, mainly because I'd be worried about damaging it. It's also quite big!
I like that it has mirrors inside, it's really useful.
Some of the eyeshadows are sooooo sparkly, it's wonderful.
I like that it includes a variety of different eyeshadow types: matte, shimmery, metallic, pearlescent, and glitter.
Kat Von D products are never tested on animals, and this palette doesn't contain parabens, which is great.  Vegan + Cruelty Free = yes please.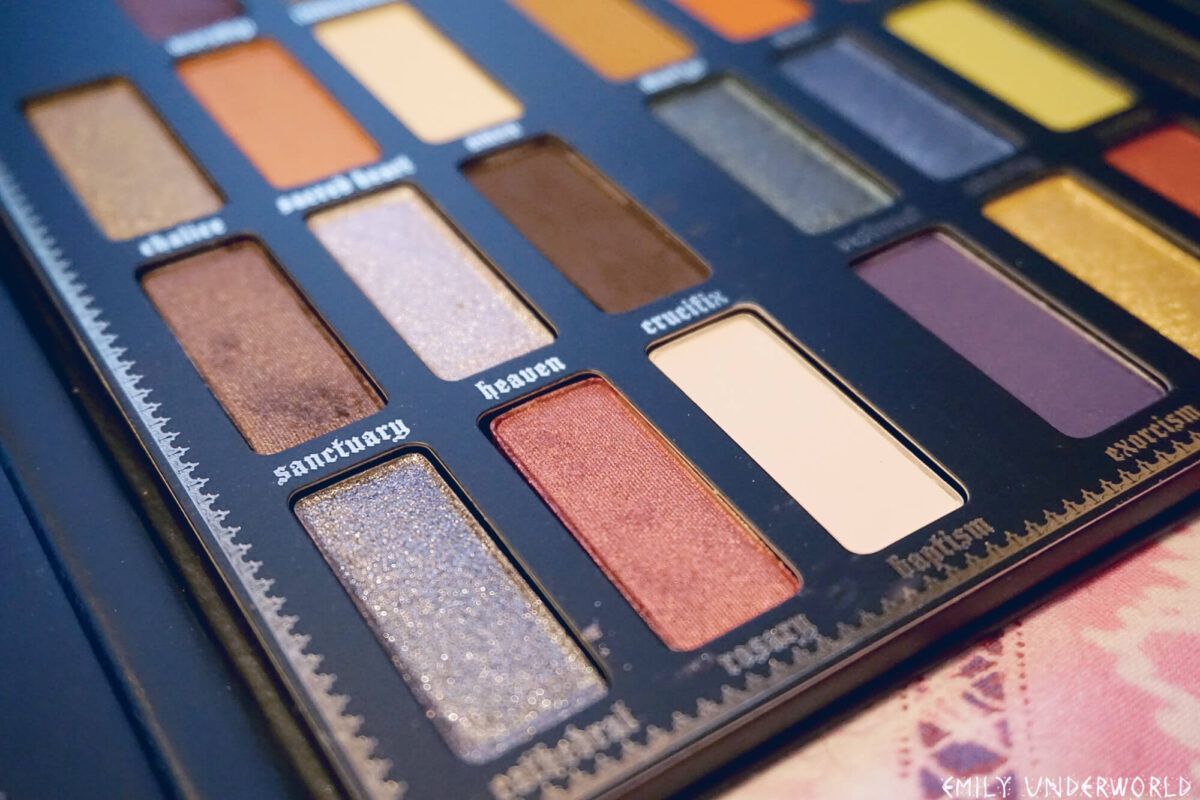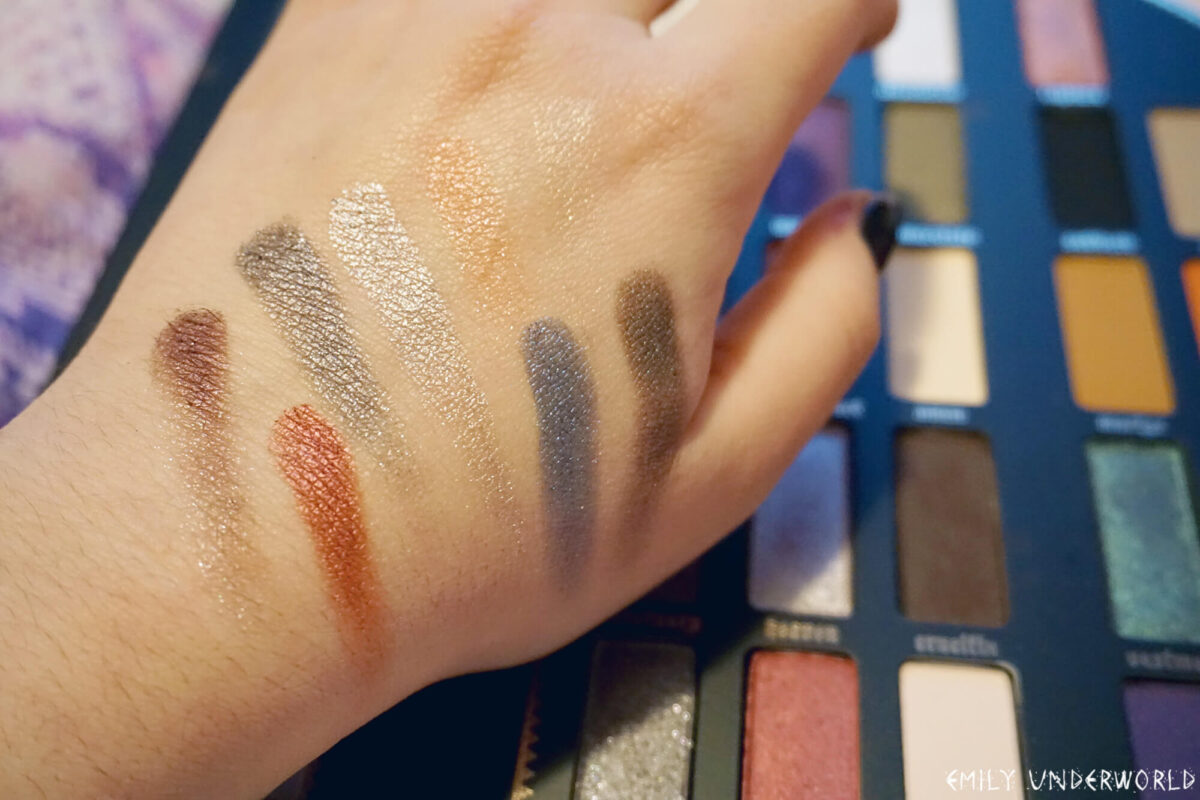 This is $62 from Sephora, I can't find a UK shop that sells it (it's an exclusive limited edition), but I have seen some on eBay!
Have you tried any Kat Von D makeup?
Thanks for reading!