Summer is the best time for Netflix shows, so today I'm sharing some super summer Netflix releases! Plus… the best popcorn to snack on while you watch!
I don't really have much else to say, so I'll jump right into some Super Summer Netflix Releases. Keep reading if you'd like to find out my favourites, and make sure to comment what you've been watching recently.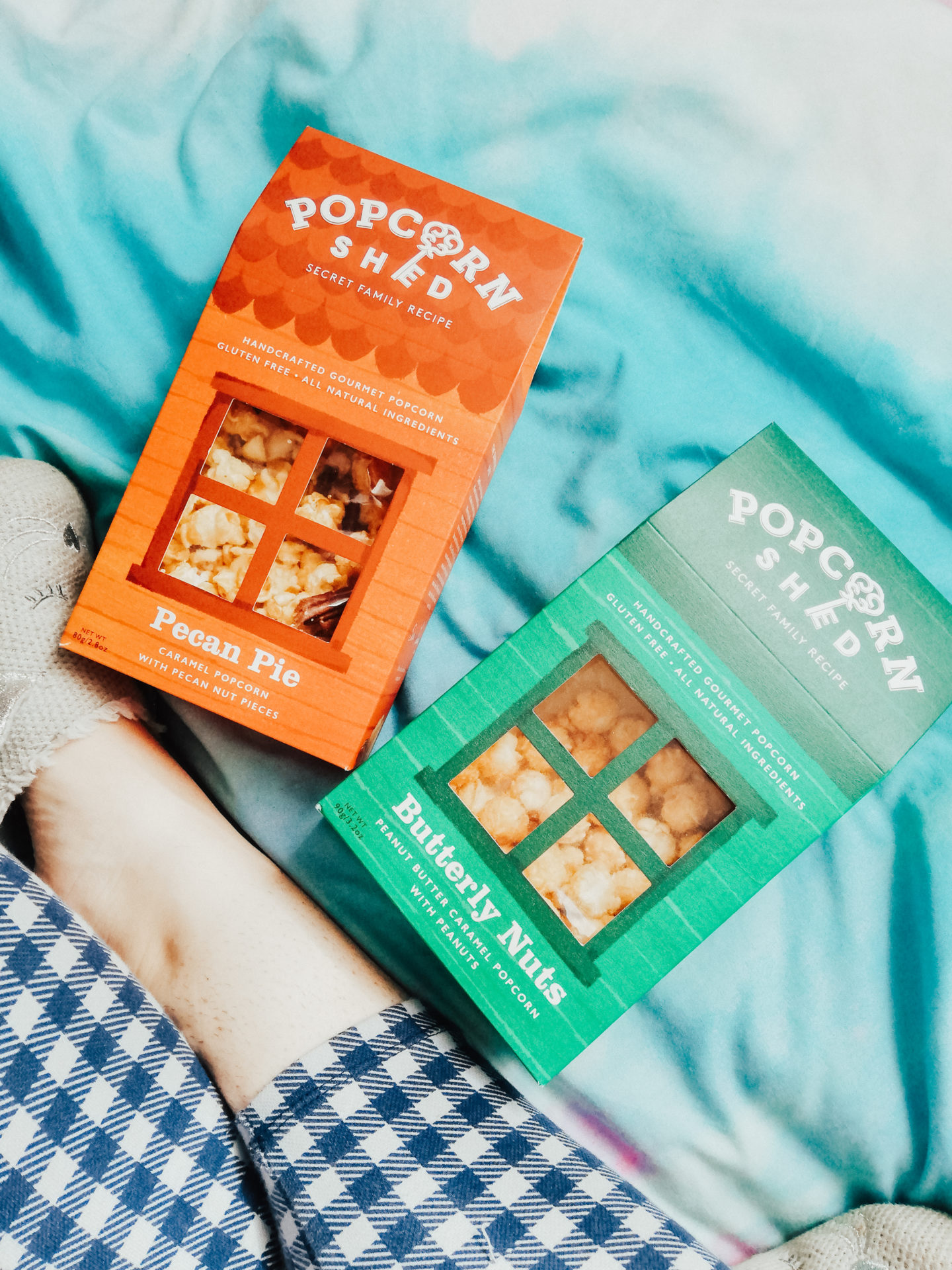 Stranger Things
I had to start this blog post with Stranger Things Season 3, because I absolutely loved it! Have you seen it?! I've been watching it after work every day, I thought it was so much better than the second season.
I adore the new characters Robin and Alexei… and of course, the 80's fashion and music. Some parts were a bit scary for me, but I survived by making my flatmate watch some of it with me while snacking on my favourite popcorn!
Time for a Snack Break…
I've been loving Popcorn Shed's unique gourmet popcorn flavours, they're delicious! They sent me over a few to try*, and I will definitely be picking up some more when I can. They have plenty of recipes on their website, so I'll have to give some a go ASAP.
I tried out their Pecan Pie and Butterly Nuts flavours, and can't decide which is my favourite… so I guess I'll have to buy more of both flavours? The Pecan Pie flavour comes with tasty golden roasted pecans, and the Butterly Nuts popcorn is coated in peanut butter caramel.
No wonder Popcorn Shed are award-winning, they have the best popcorn I've ever tried – for only £3.50 per box. They're gluten-free, made with wonderful fresh caramel and all-natural ingredients, and just look at the cute shed-themed packaging!
They also have a very enticing subscription service!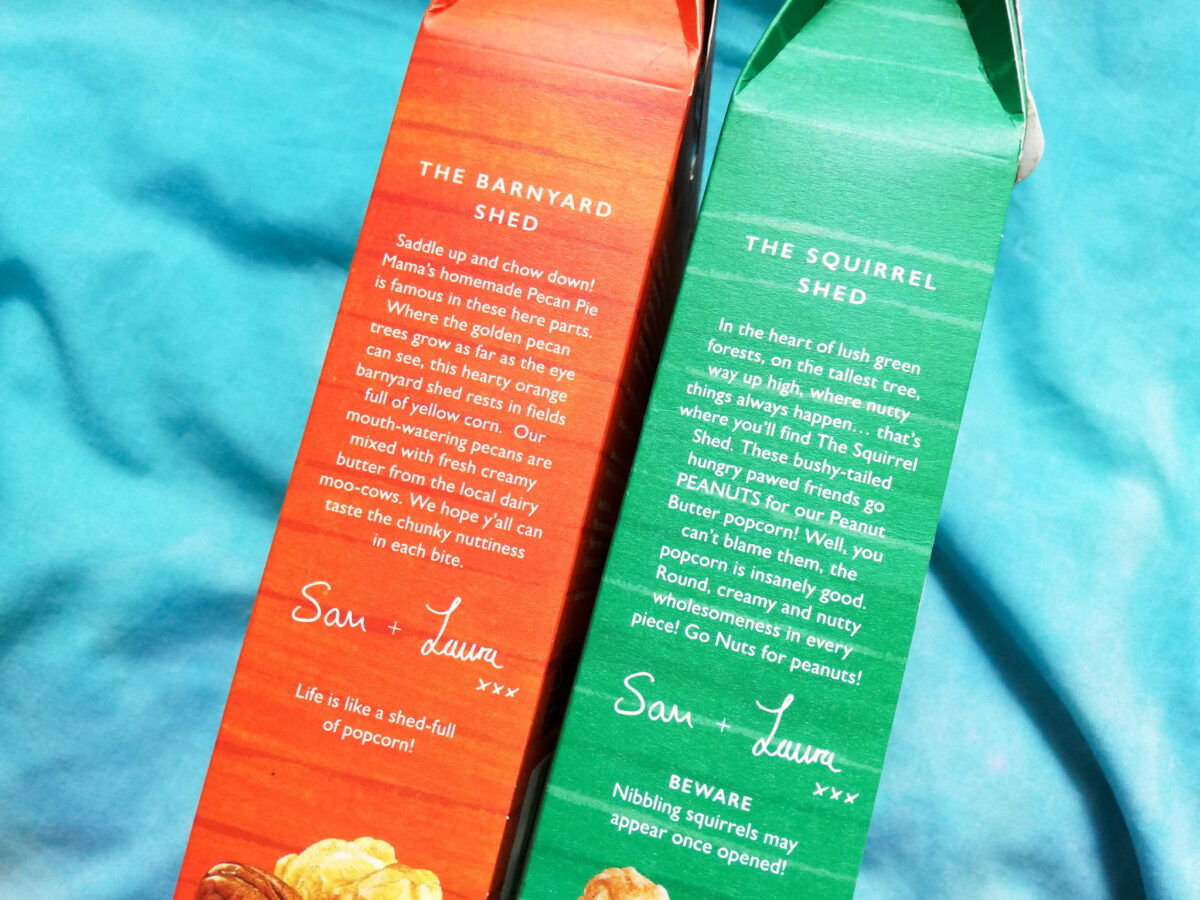 Black Mirror
OK, back to the super summer Netflix releases. Next up, Black Mirror.
I love Black Mirror. Written by Charlie Brooker, it's a science fiction anthology that focuses on technology advancement, and the resulting dystopian realities. I won't go into detail about this season, because each episode is unique, and I wouldn't want to spoil it for you, but I really enjoyed all of them.
Well, the first one was a bit creepy (if you know, you know), but the Miley Cyrus episode was brilliant.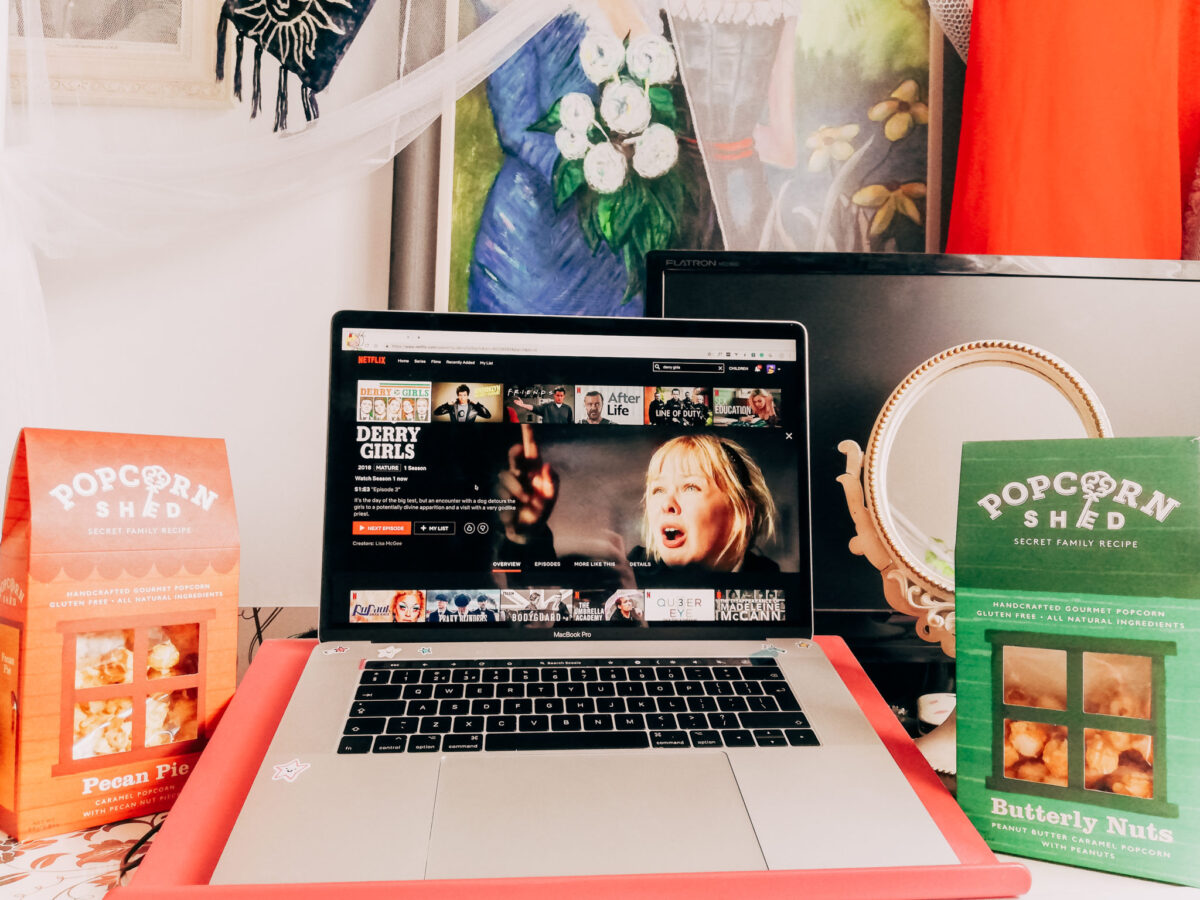 Derry Girls
I've only seen a few episodes so far, but Derry Girls is absolutely hilarious.
I'd definitely recommend it if you're in the mood for a light-hearted comedy – it's my go-to sitcom at the moment! It focuses on some Northern Irish schoolgirls getting into all sorts of trouble in the 90's.
Derry Girls is perfect for a chill summer binge-watch!
Arrested Development
I'm a little late to the game when it comes to Arrested Development, but I finally decided to give it go. Another comedy!
This one is about a dysfunctional family trying to sort out their property development company, after the father is sent to prison. Full of blunders, dark humour and a sarcastic narrator, it's no surprise that Arrested Development has a cult following.
I hope these super summer Netflix releases inspired you to watch something new!
What have you been watching recently?
Let me know, I'd love some recommendations… as if I need an excuse for more popcorn!
All the best,

You May Also Like:

*the popcorn was gifted by Popcorn Shed, but this blog post is not sponsored and all opinions are my own.