London
Here are all of my London blog posts! My favourite places to go and reviews of restaurants, West End shows and more!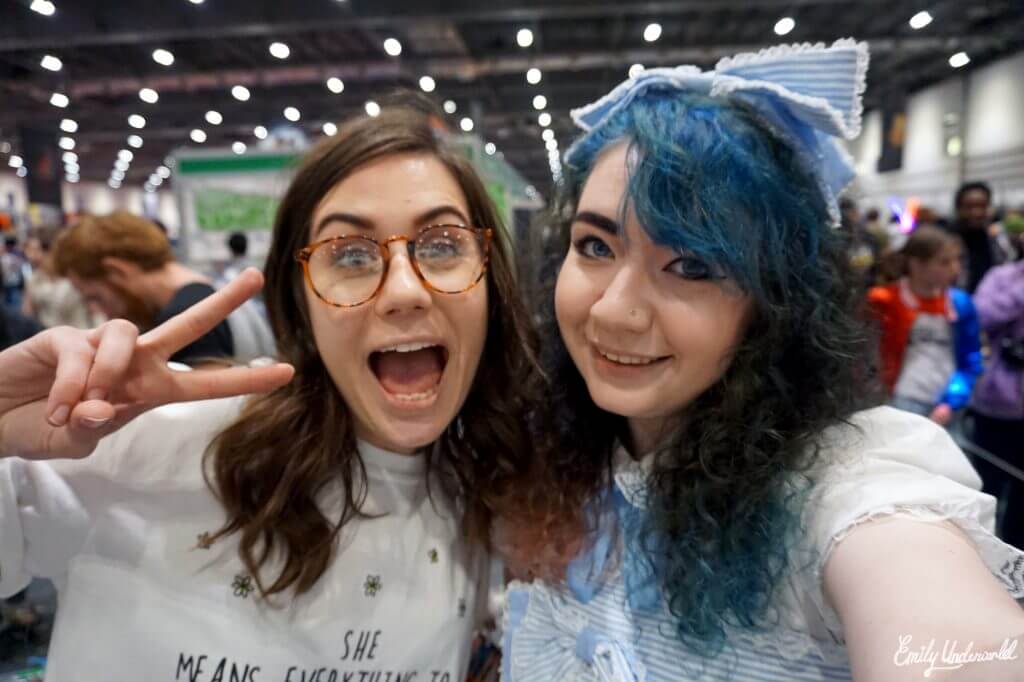 This post is a bit late, but I was lucky enough to go to London's MCM Comic Con at the end of May with two of my friends. It was a really last minute decision to go (mainly because I wanted to see my favourite YouTubers who happened to be doing a panel on Sunday, and of course we were all keen to see what Comic Con was like). We had a wonderful time, and although we only went on the Sunday, we managed to see pretty much everything, and it was a well-needed break from our exams. As you…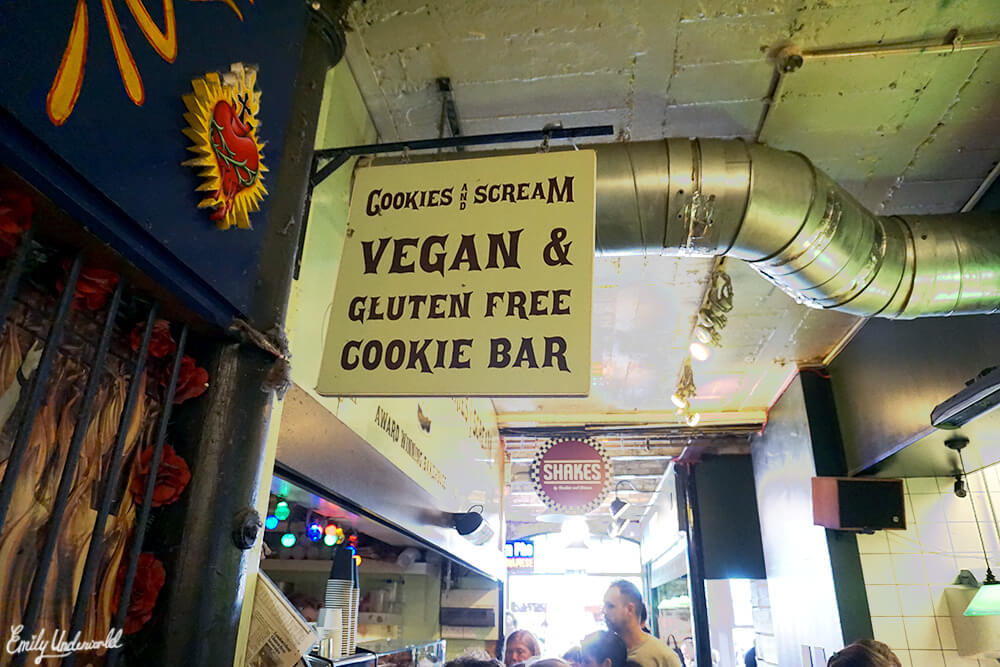 In the midst of Camden lock, there is a wonderful vegan and gluten-free bakery called Cookies & Scream. I'd heard about them on Facebook, so when I was in Camden on Saturday, I made sure to check out their cookie bar in the Market Hall of Camden Lock. I definitely wasn't disappointed! Let me just say, there's a reason this bakery has won multiple awards. They have a variety of cookies, brownies, donuts, pies and other yummy bakery goods, but I went for one of their milkshakes because I didn't want to fill up too much before meeting my friend for…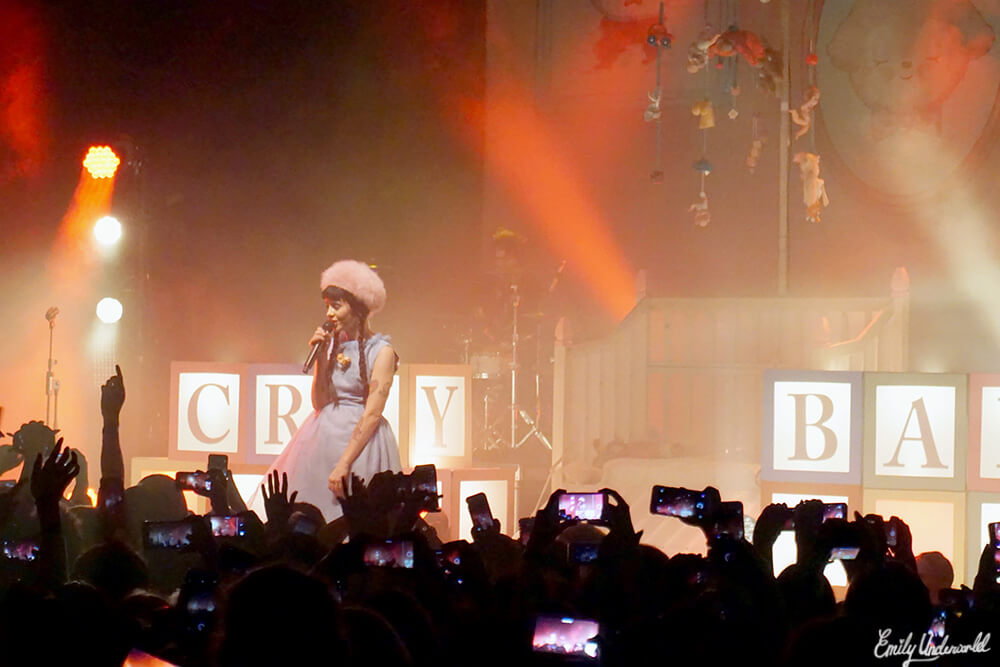 Okay, I can't really contain my excitement about this blog post. On Friday 6th May, I got to meet Melanie Martinez at her album signing in HMV at Westfield Shepherd's Bush. She was so lovely and friendly, and she said she loved my denim jacket! (the one with all the patches on it that I blogged about a while ago).  Not only did I get to meet her and get a signed copy of a special edition of her album (which has a storybook inside), I also managed to get a very last minute ticket to her concert at the…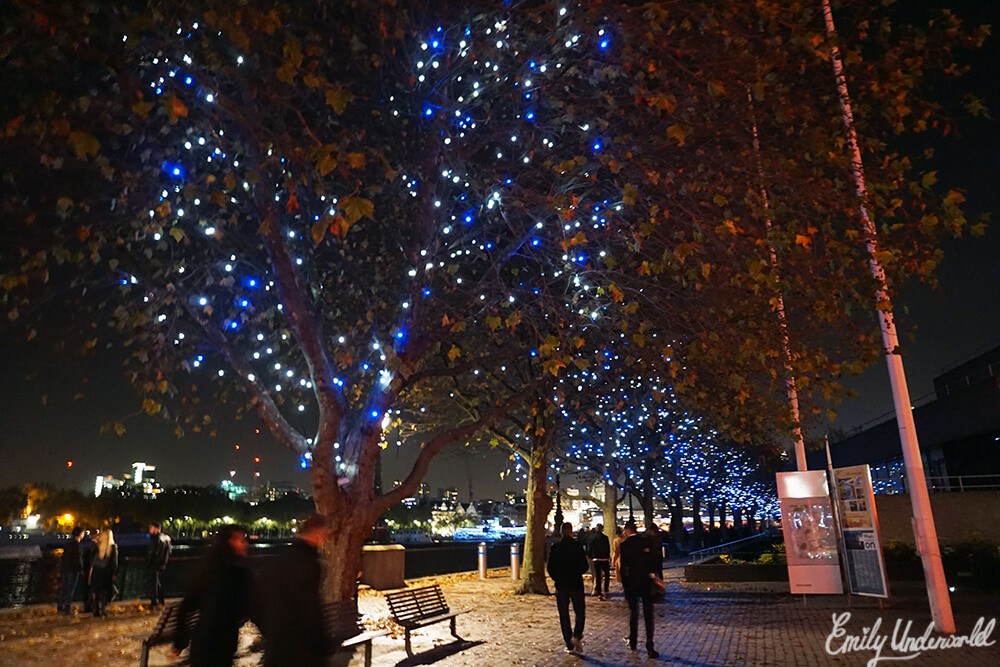 I feel like I haven't done a London-related blog post in a while, so to get back in the swing of things, here's a few ideas I have floating around in my brain about what to do in London at night. Towards the end of last year, a few too many late nights meant my friends and I became somewhat nocturnal, so I definitely have had lots of night-time fun in the city! Musical Theatre! The West End is filled with tons of amazing shows; my boyfriend and I make a thing of going out to dinner then a musical, and…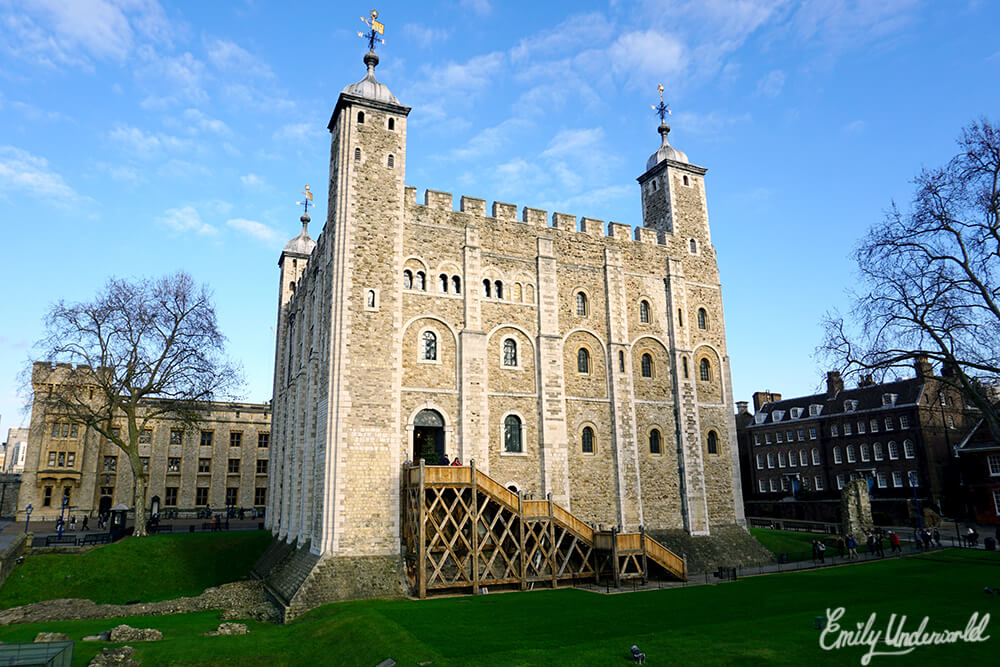 Since my 'Snapshots from Rome' post in December was one of the most well-received blog posts I've ever written, I've decided to share a few more photography-orientated posts of the places I've been to. I'd been to the Tower of London before with my family, but visited it again in November with my Grandad and his brother, as they'd never been. I had a day off from uni, and we were lucky that it was sunny enough to wander around a Christmas market after and have lunch outside. The Tower of London isn't the cheapest place to visit, but they do…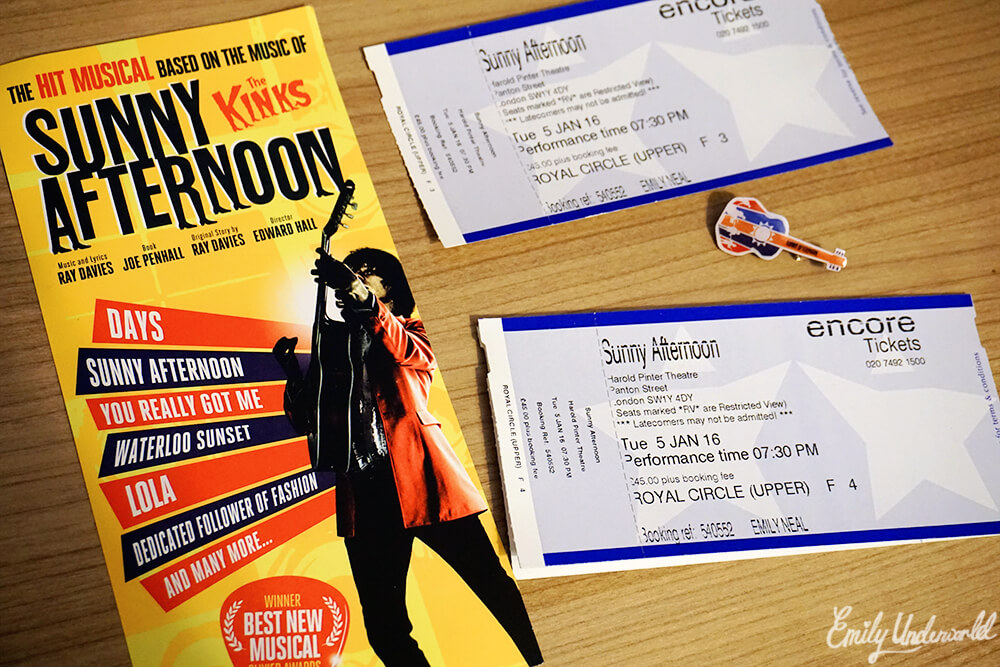 On Tuesday, I was lucky enough to see Sunny Afternoon, the West End musical about The Kinks. When Box Office UK asked me if I wanted to go to a show of my choice, of course I freaked out because I love musicals and there's so many I want to see. We both enjoy music by The Kinks, and Sunny Afternoon was pretty much the top of our 'to-see' list, so that's what we picked.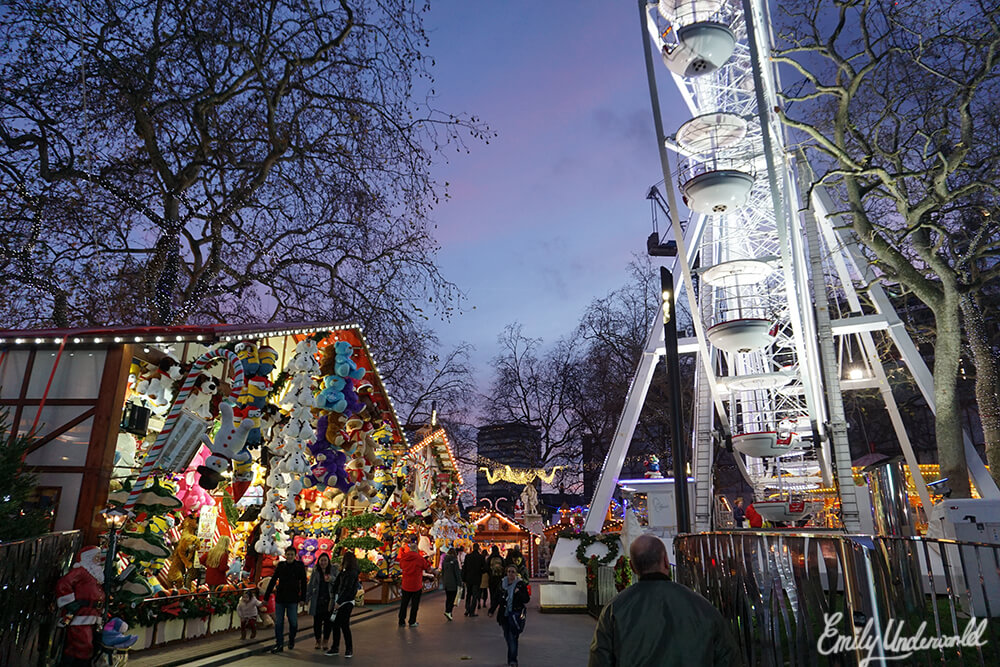 I wouldn't say I'm as fanatic about Christmas as a lot of people are, but I do enjoy looking at pretty lights and decorations. Last year I went ice-skating, but didn't really look at all the lovely displays, so I've made an effort to explore London as much as I can this year.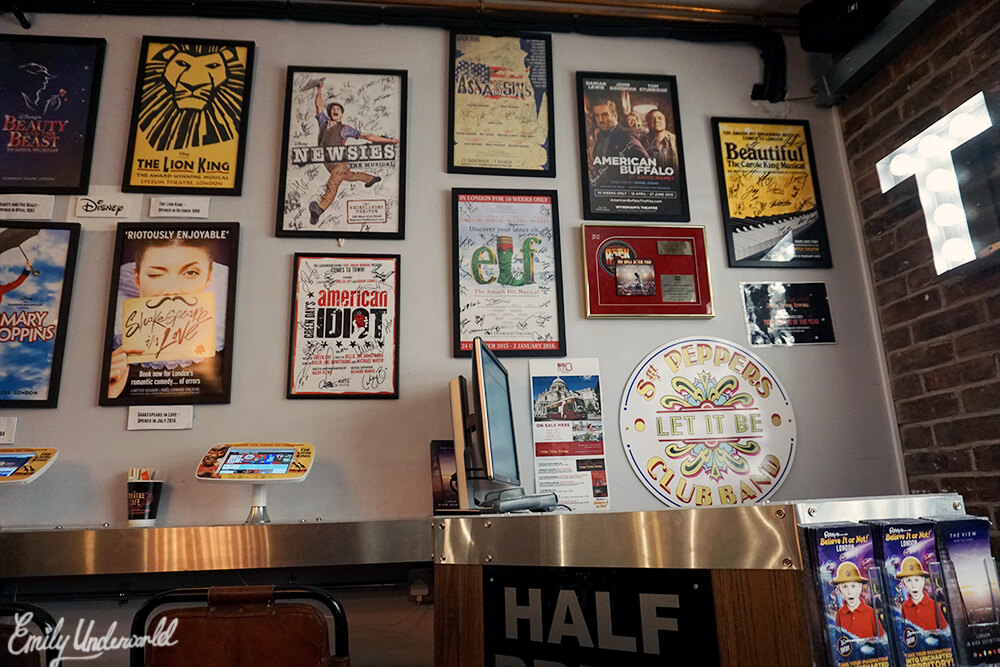 After a long day of wandering around the Tower of London, a Christmas Market at London Bridge, Covent Garden, Leicester Square and Chinatown with my Grandad, we were desperate to stop off at a cafe for a drink. We came across the Theatre Cafe on Shaftesbury Avenue, a place I'd wanted to check out for a while, and oh boy it's wonderful. The whole cafe is musical theatre themed, which is pretty much my idea of heaven. I love the musical posters on the walls, the drinks are musical themed, they play songs from shows… it's perfection. You can also buy theatre…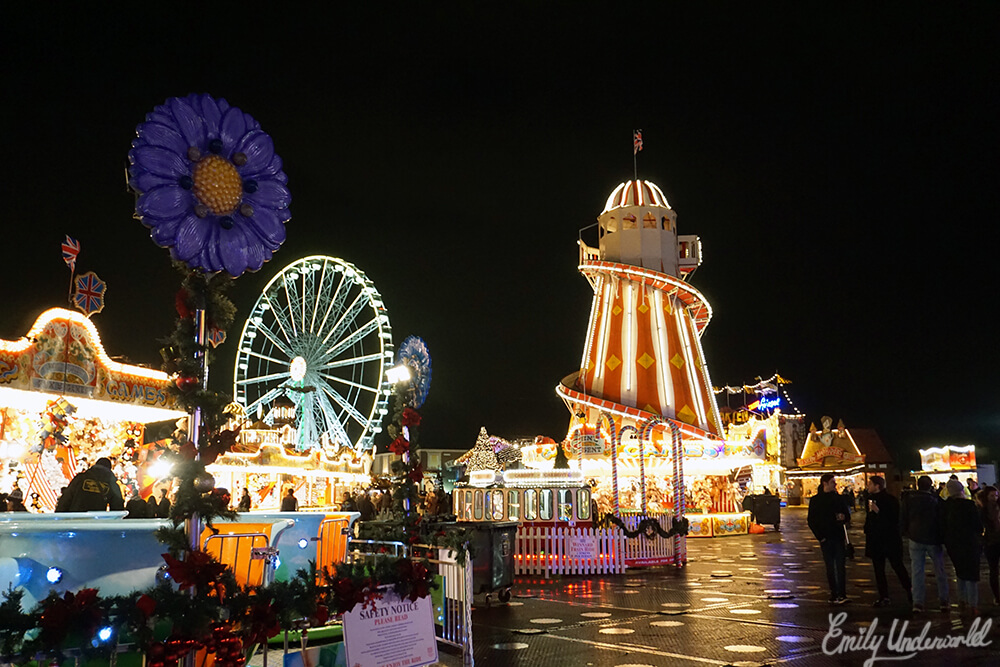 Hyde Park's Winter Wonderland opened a few days ago, and I was keen to see it, so when my friend was feeling a bit down last night, we went and spent a few hours wandering around and taking a ridiculous amount of photos. It definitely cheered us up, it was so pretty and totally festive!