Whilst browsing Mallzee, the fashion app I wrote about the other day, I came across an awesome collection of Avengers graphic t-shirts from the brand Uniqlo. For £12.90 each, I couldn't resist getting myself one (the last item of clothing I'll buy for myself before the summer, I swear!).  I also had a browse through Uniqlo's kids section, and found some pretty cool Star Wars t-shirts,  so I picked some up for my little brothers, who are coming to visit me tomorrow.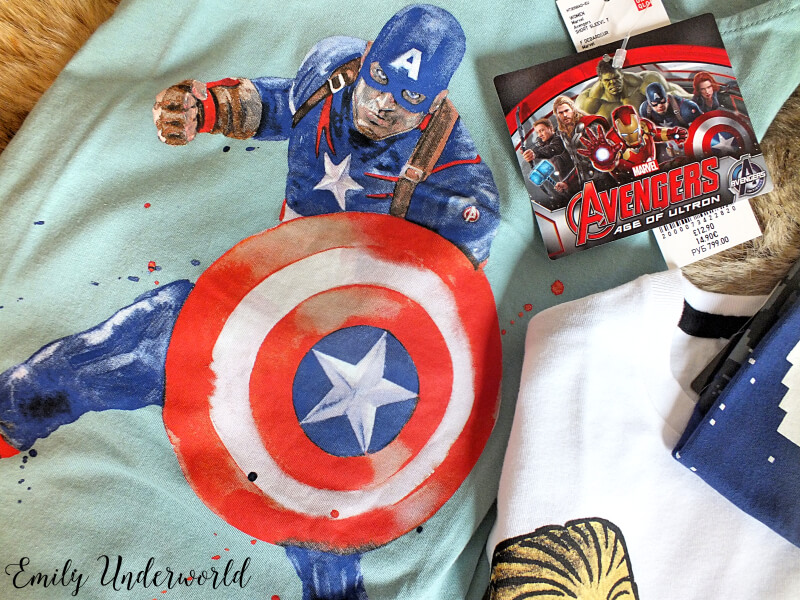 I liked most of the Avengers Age of Ultron collection, but particularly this Captain America one. It's a really cute with a painted design on a duck egg blue background, and slightly oversized so it hangs nicely.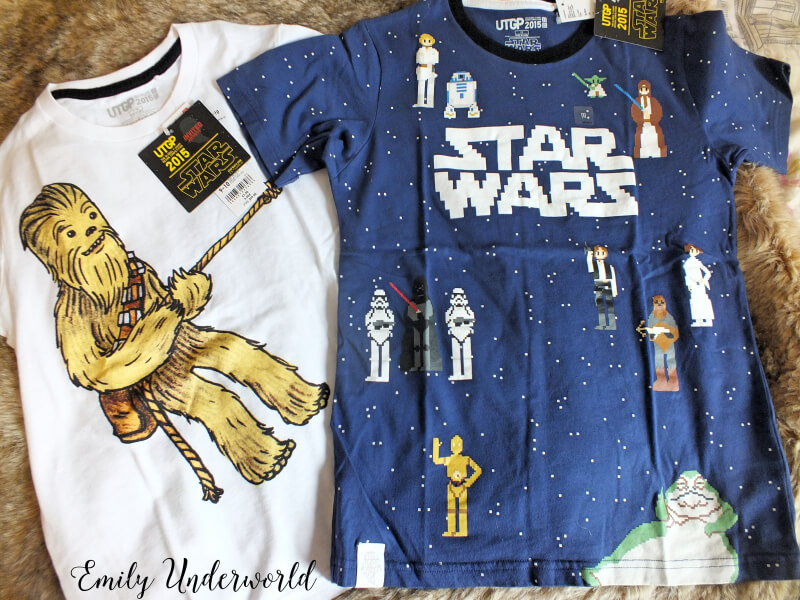 For my brothers, I got a navy blue pixel-style Star Wars t-shirt, which was apparently the runner-up design in a competition Uniqlo ran a while ago, and a cartoon Chewbacca one pulling a rope with the other characters on the back. The pixel one is perfect for my 12-year-old brother, who is really into games like Minecraft, and my younger 9-year-old brother will love the cute cartoon one. The kids ones were only £7.90!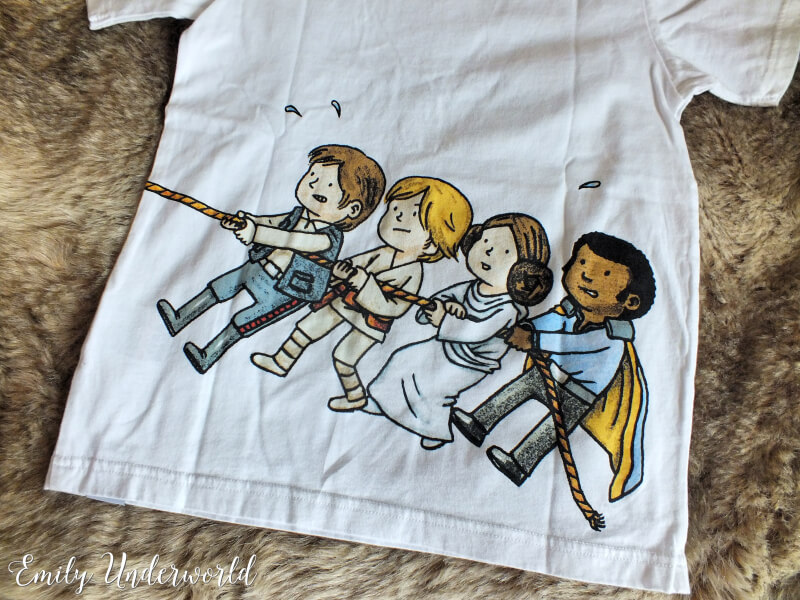 I am really impressed with the quality of these t-shirts and the vibrancy of the designs, especially for the prices of them!
Thanks for reading!